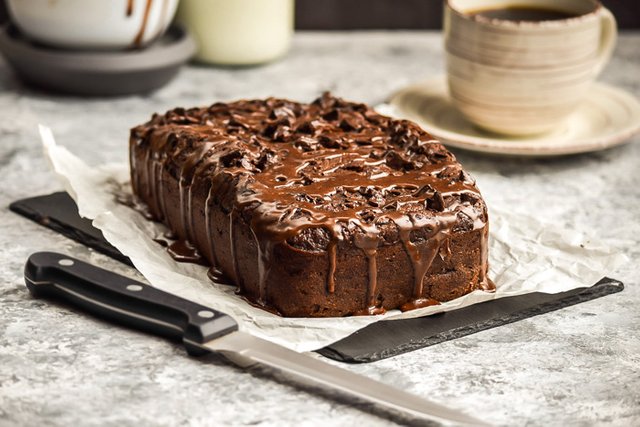 So, I know it's only Tuesday, I hope you all had a killer weekend by the way, but I thought I'd start off the week with a little bit of chocolate. Okay fine, a lot of it. Some days just need loads of chocolate sometimes, you feel me? Hey, there are vegetables in this bread too, so I think that makes it completely acceptable as breakfast. True story.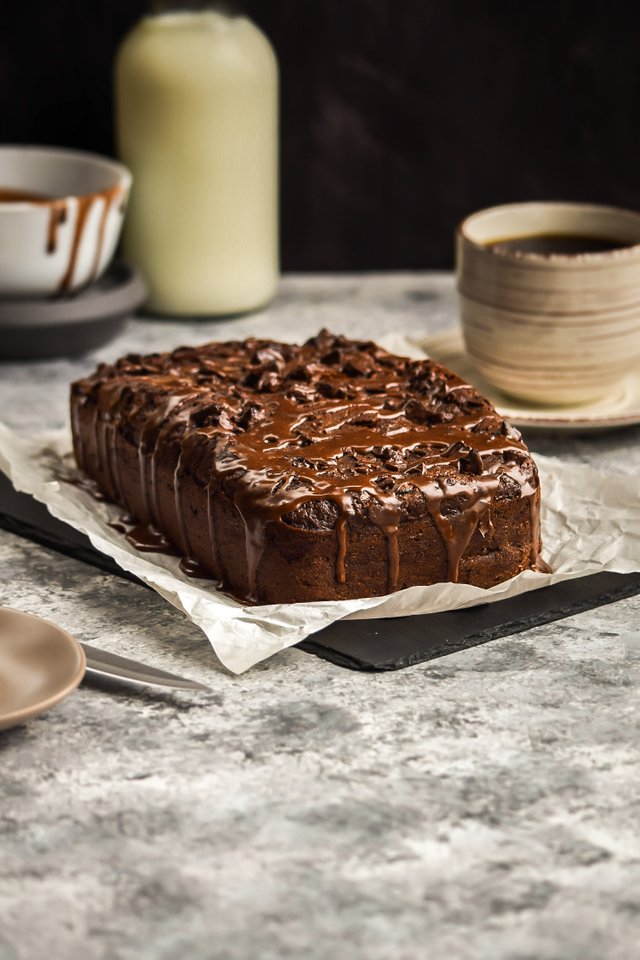 Although, the honest to goodness truth is that this is an luscious cake disguised behind it's green veggie and loaf shaped facade. You know what though, honesty when chocolate is involved is overrated. Let's stick with calling it "bread". It's a plan.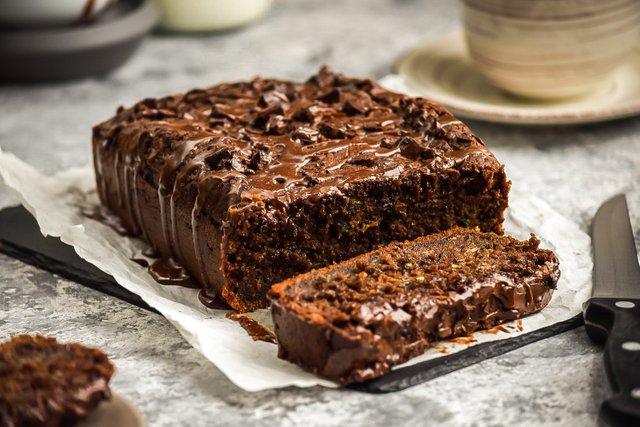 Also, I'm so so excited for Spring. It's getting much closer now and then there will be all the fresh fruits and berries. But there's no fruit in this bread, just plenty of chocolate goodness. Oh, and don't let the veggie detail freak you out 'cause I promise you won't even remember it's in there. Okay, you'll remember but you won't care.
Chocolate makes a day so happy, don't you agree?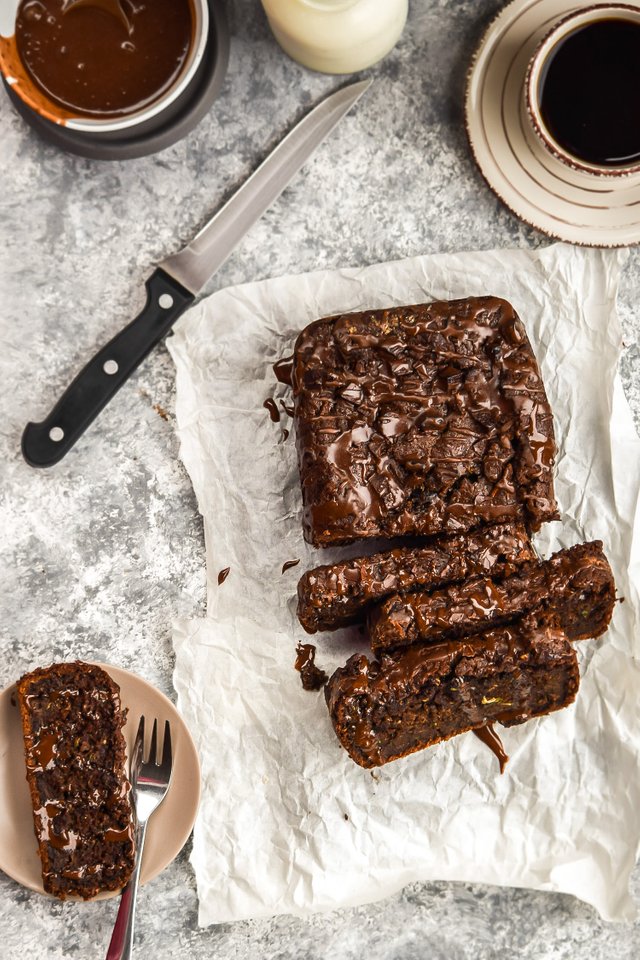 Healthy Double Chocolate Zucchini Bread
Prep Time 15 minutes
Cook Time 55 minutes
Total Time 1 hour
Servings 1 loaf (8-12 servings)
Ingredients
Bread:
1/2 cup full-fat coconut milk
1 cup coconut palm sugar (or 3/4 organic cane sugar)
2 flax "eggs" 2 tablespoons flaxseed meal+ 6 tablespoons water
1/3 cup applesauce
1 teaspoon salt
1 teaspoon vanilla extract
1 tablespoon baking powder
1/4 cup cocoa powder
2 cups whole wheat flour replace with gluten free flour if needed
1/2 cup dairy free semi-sweet chocolate chunks or chips (optional)
2 cups shredded zucchini
Icing:
1 tablespoon cocoa powder
2 tablespoons almond milk
1/4 teaspoon vanilla extract
1/2 cup organic powdered sugar
Instructions
Preheat oven to 350 degrees F (180 C) and grease a 5x9-inch loaf pan.
Whisk together coconut milk, coconut sugar, and flax "eggs" in a medium bowl. Add applesauce, salt, vanilla, and baking powder. Stir in cocoa then add zucchini and 1/4 cup chocolate chunks. The mixture will be pretty thick by this point. Now use a large spatula to fold in the flour as evenly as possible.
Scrape the batter into pan and sprinkle remaining chocolate on top. Bake for 45 - 55 minutes hour until toothpick inserted in center comes out clean. Remove from oven and cool.
While bread is baking make your icing by whisking all ingredients together in a small bowl until smooth. Pour over bread once cooled.

ALL CONTENT IS MINE AND ORIGINAL! All of these food photos were taken with my Nikon D750 and my favorite Lens, the Nikon AF-S FX NIKKOR 50mm f/1.8G. You can find out more in my INTRO POST.
Also, a huge shoutout to @rigaronib for designing my logo!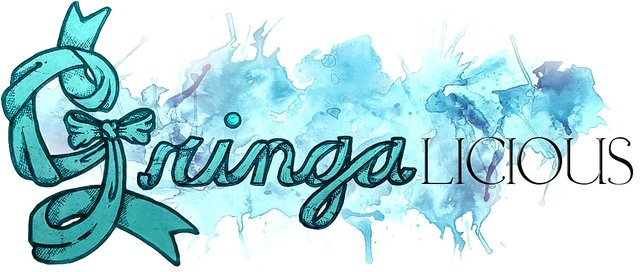 If you're looking for more recipes check out some of my other recent posts!