Avocado Chicken Green Enchilada Bake - FOOD PHOTO SHOOT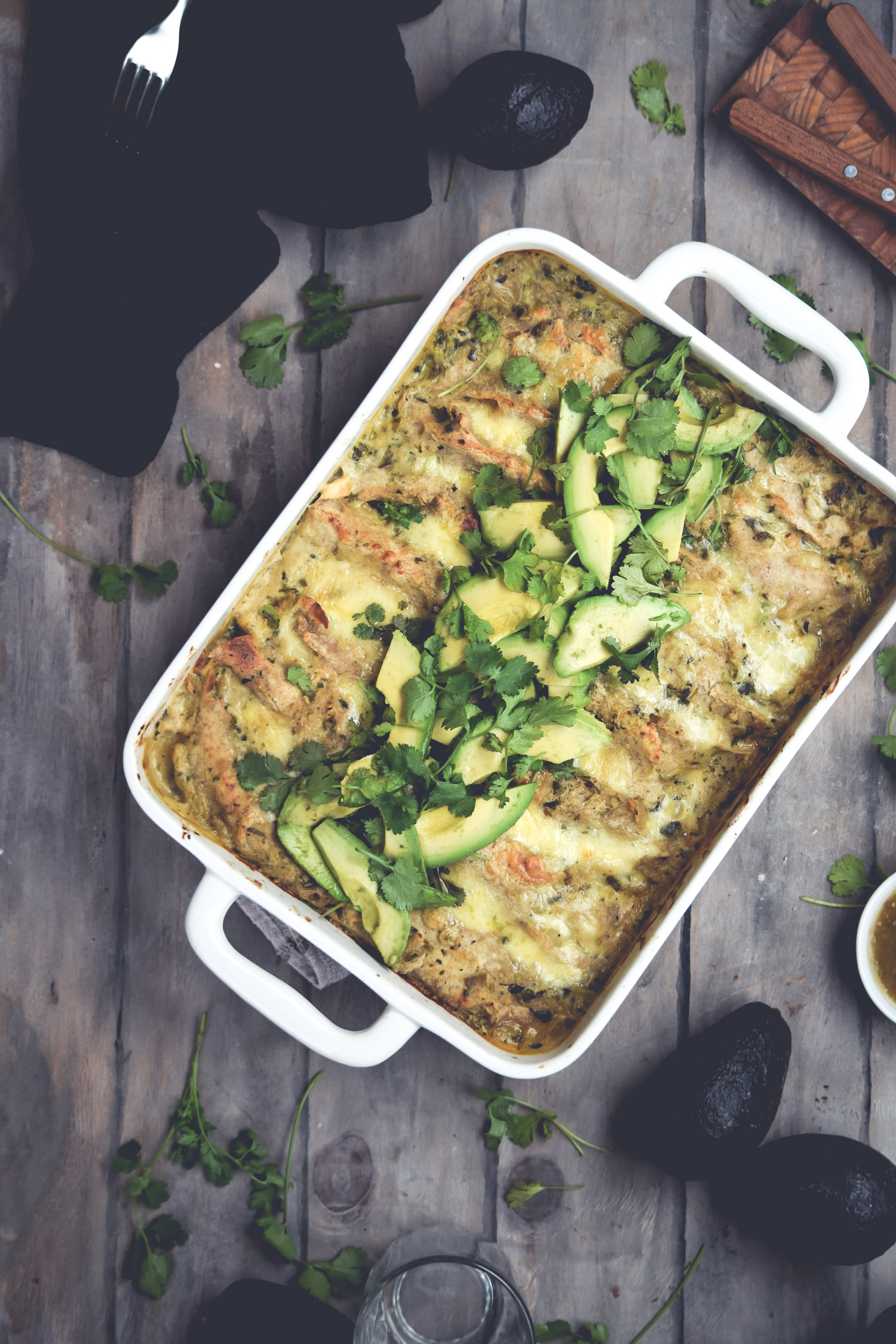 You've all heard of Taco Tuesday so how about we make Enchilada Saturday a thing, huh? What do you say? No?Ok I know, it doesn't quite have the same ring to it. Fine, I got it. Dreams=crushed…..right there.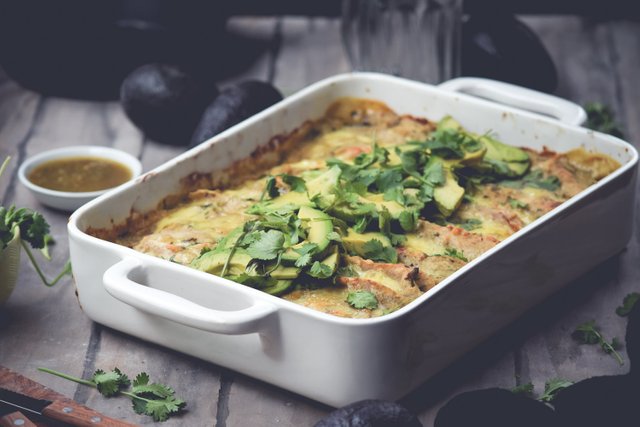 So, fact: my peoples are crazy for Mexican food, like obsessive is putting it lightly for some of them. I think they all want me to make tortillas our primary carb for all intents and purposes.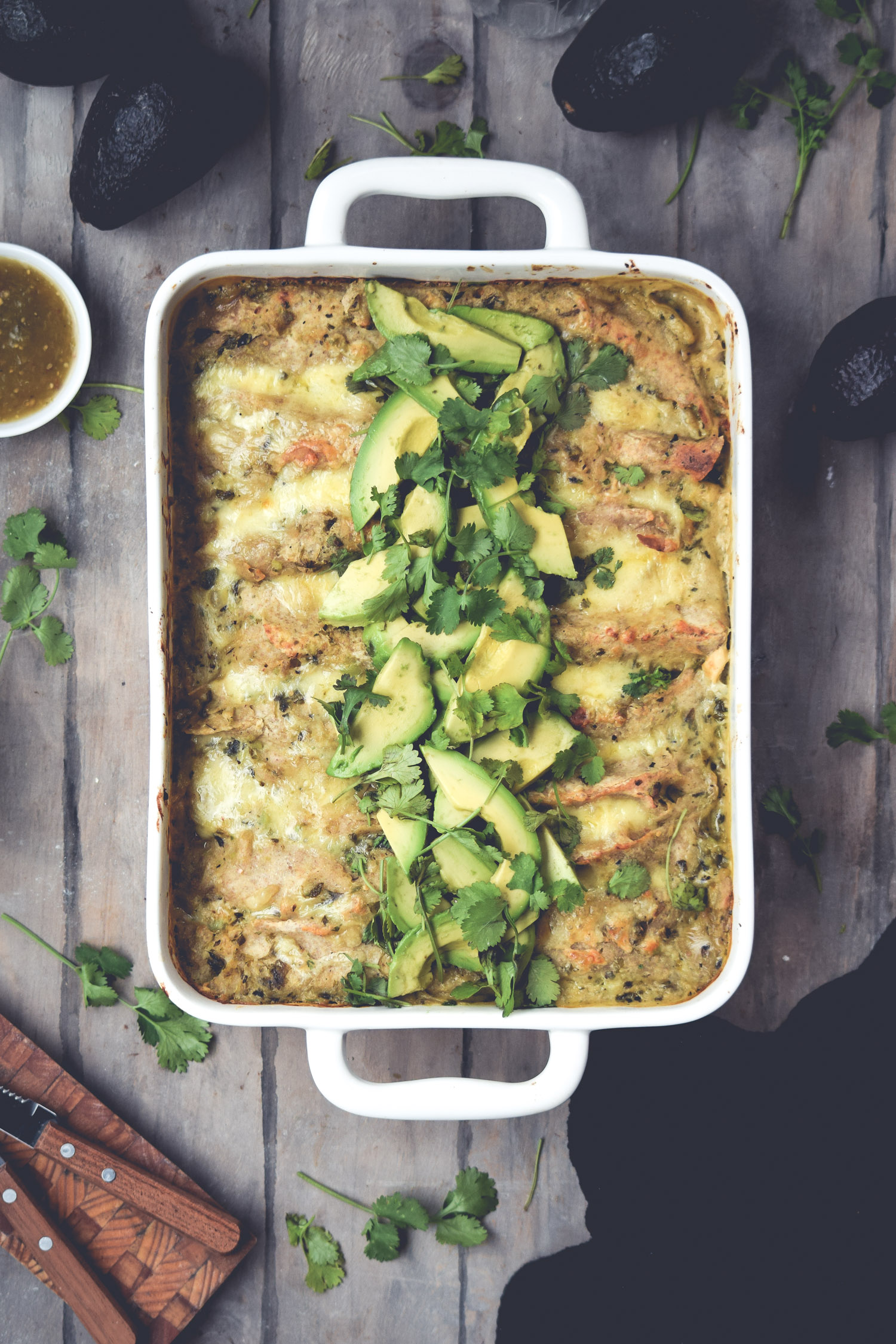 I'm so happy to say that I'm finally sharing this recipe after what feels like the longest time. It became an instant classic a few years ago when I decided to switch things up on our typical enchilada night and do a pan with green sauce instead of my typical red (that is also really good in its own right). The feedback……just wow. I couldn't believe how much everyone raved over them. Even those in my family that aren't crazy about enchiladas loved them.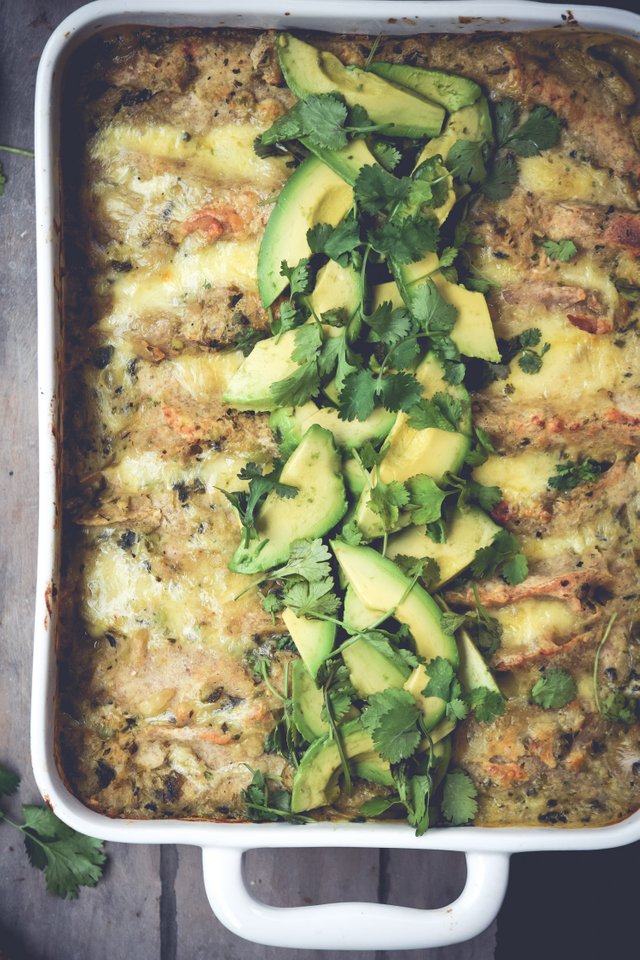 The problem with this new invention; I failed to record what I did at all. My crazy way of cooking is chaotic to say the least. I only sometimes use recipes as references in my own cooking and, I could tell you that it's because I always know what I'm doing, but the truth is that I mostly just make things up as I go.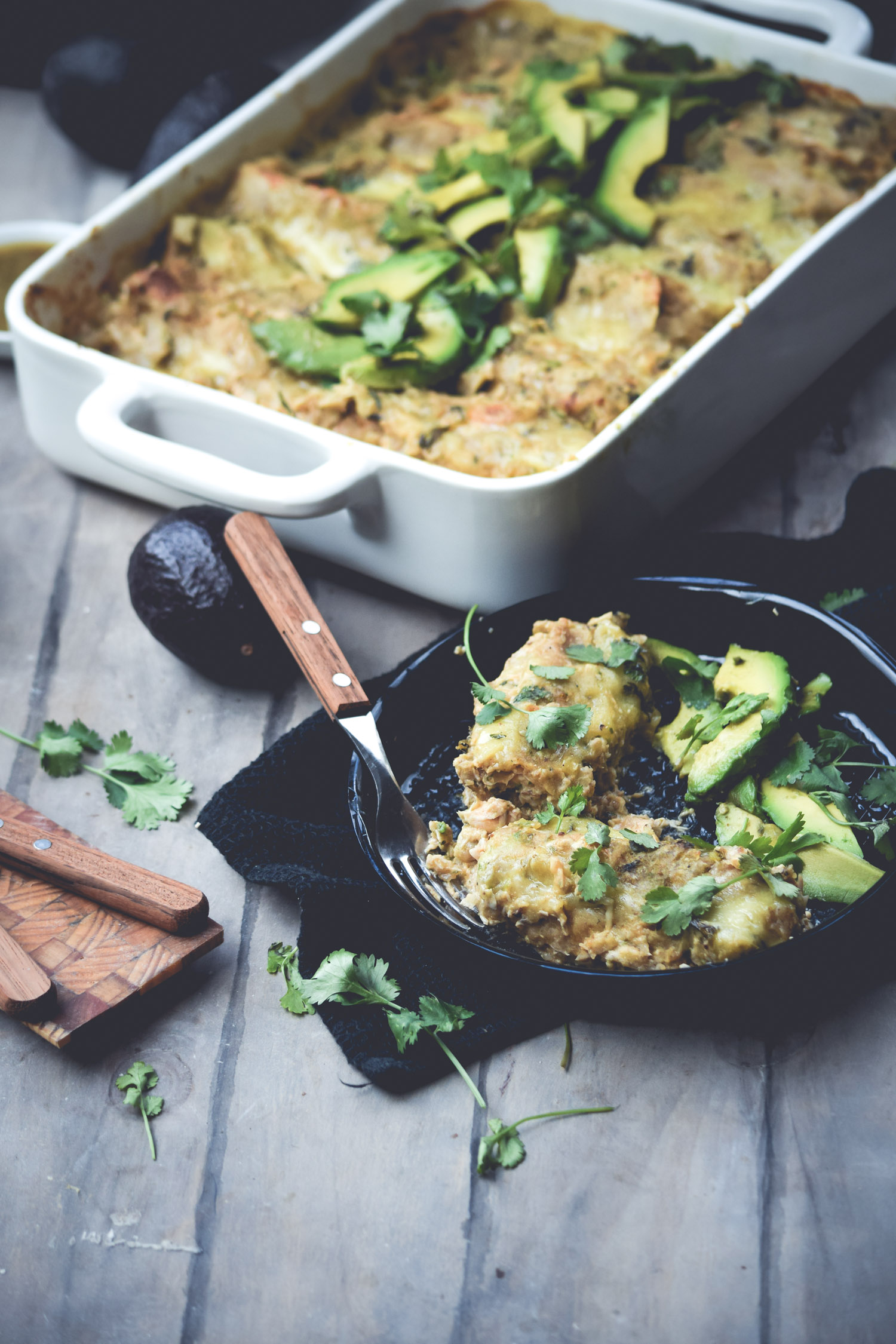 I think I've referred to it as "Jack Sparrowing it" in the past because that's the best way to describe me in the kitchen sometimes. I mean, I usually have a method to my madness but it wouldn't appear that way from an spectator's perspective and I could definitely do with more organization than I currently have. My point here; everyone said I had to recreate the sauce just like the first time because it was so good and I wasn't sure if I could.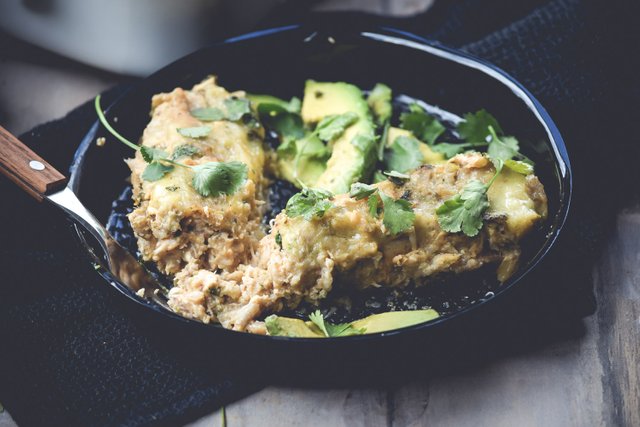 Good news…… I did recreate it and I've got the recipe to share!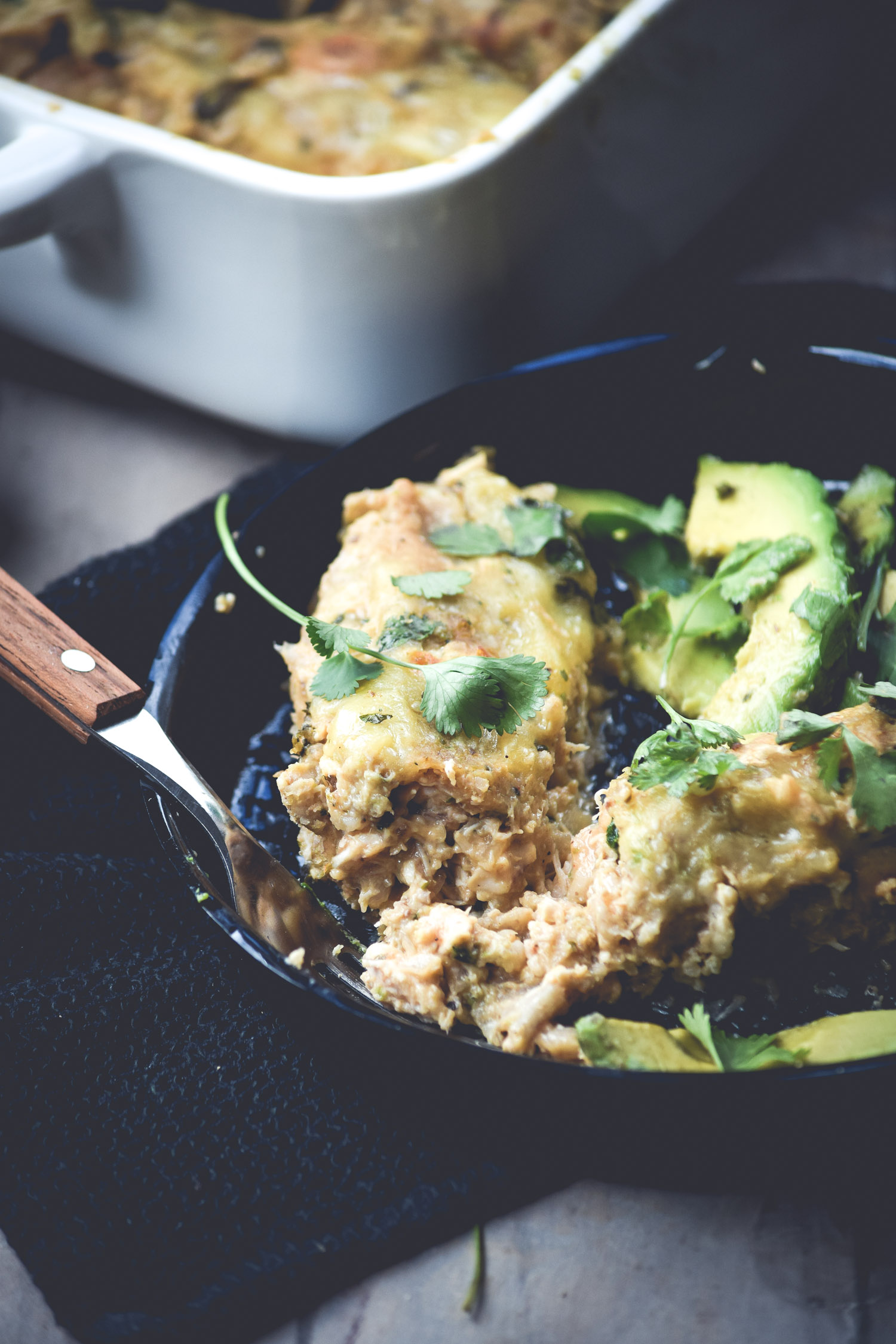 Basically, these just need to be on your bucket list if you have any appreciation for enchiladas. The sauce comes together pretty quickly and, although I highly recommend trying homemade ones, making your own tortillas is not a mandatory thing, especially if you have a favorite brand that you can buy (luckies).
Avocado Chicken Green Enchilada Bake
Prep Time: 25 minutes
Cook Time: 50 minutes
Total Time: 1 hour, 15 minutes
Yield: 8 - 10
Ingredients
Green Enchilada Sauce:
2 cloves garlic
1 small onion. finely chopped
1 medium jalapeno, finely diced
3 tablespoons oil (such as olive)
2 1/2 cups chicken broth
2 cups whole milk
1/4 cup flour + 1/2 cup water
1/3 cup salsa verde
1 large ripe avocado, mashed
1/3 cup fresh cilantro leaves, chopped
1/4 cup fresh oregano, chopped (or 1 1/2 tablespoons dried)
1 medium lime, juice and zest
1 tablespoon sugar
2 teaspoons cumin powder
salt and pepper to taste
Filling:
1 small onion, finely chopped
1/2 cup prepared enchilada sauce
1/4 cup fresh cilantro leaves, chopped
1 cup Greek yogurt or sour cream
4 cups cooked chicken breast, chopped
2 cups shredded Mexican cheese blend, divided (or preferred cheese)
salt and pepper to taste
12 large flour tortillas
additional cilantro and avocado slices for serving
Instructions
Sauce:
Heat oil in a large high-sided skillet over medium heat and add garlic, onion, and jalapeno. Cook for 3 to 4 minutes until softened, then pour in chicken broth and milk. Whisk flour and water in a seperate bowl and pour into pan while whisking until completely smooth. Bring to a boil while stirring constantly until it begins to thicken, then reduce heat to medium low and add remaining ingredients. Simmer for about 20 minutes, stirring often, to allow the flavors to meld. Remove from heat and set aside to cool for a few minutes before assembling enchiladas
Enchiladas:
Preheat oven to 350 degrees F (180 C) and pour about 1/2 cup of your green sauce into a 13x9 inch baking dish and spread to coat the bottem. Combine onion, cilantro, yogurt/sour cream, 1/2 cup of enchilada sauce, and 1 cup of cheese in a large mixing bowl. Stir in chicken and salt and pepper to taste.
Spread about 1/2 cup of filling on the bottom third of each tortilla and roll up into an enchilada. Place each one side by side in pan.
Pour remaining sauce evenly over top and allow it to run down in between the tortillas making sure everything is covered in sauce. (Any extra sauce that you don't need can be saved for serving or used in another recipe). Bake in oven for 25 to 30 minutes until sauce begins to bubble up (you may want to place your pan on a lined cookie sheet or something to catch any sauce that bubbles over). Remove from oven and sprinkle remaining cheese over enchiladas then return to oven and increase heat to broil for about 5 minutes until cheese is melted and browned.
Cool for a few minutes then serve hot topped with fresh cilantro, avocado slices, and extra sauce if desired. I also like to serve them with a side of Spanish rice and refried beans.

For more great food ideas and inspiration, please do not forget to look at my other recent posts
ALL CONTENT IS MINE AND ORIGINAL! All of these food photos were taken with my Nikon D750 and my favorite Lens, the Nikon AF-S FX NIKKOR 50mm f/1.8G. You can find out more in my INTRO POST.
And, by the way, to all the minnows out there, my intro post did a huge $0.21. The key to success on Steemit is to be consistent and persistent. Click on the link below for some great tutorials on how you can also succeed on the steem blockchain: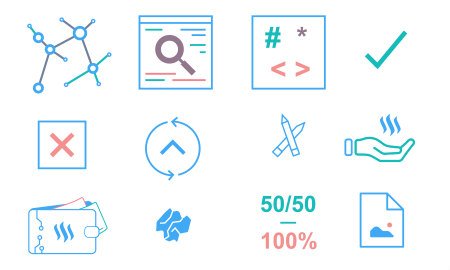 Also, a huge shoutout to @rigaronib for designing my logo!

Do you want to learn more about me? Click here to see a recent @wadepaterson interview with me - 20 questions with @gringalicious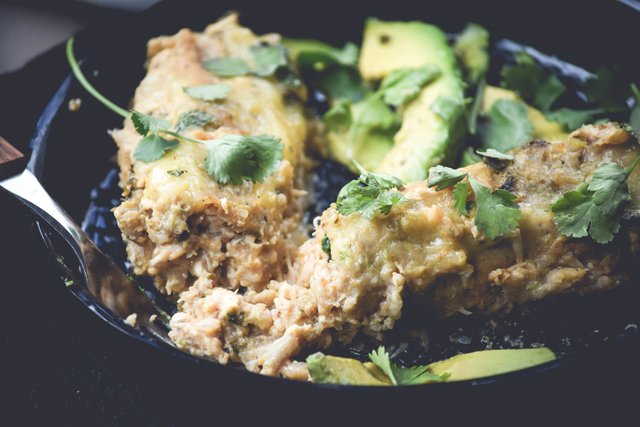 My Current Stats: 67,479 Steem Power | 15,244 Followers | 31,855 Posts | Reputation 75.128