Good day Steempepz!!!
Have a Blessed day!!!
Every one of us likes to eat and for today, I'll be going to share one of Philippine's favourite delicacy and this is Lechon Baboy. I don't really know what the English term for this kind of food the Lechon Baboy but for those who don't know what is Baboy, the word Baboy means Pig.
Here is the actual photo of Lechon Baboy: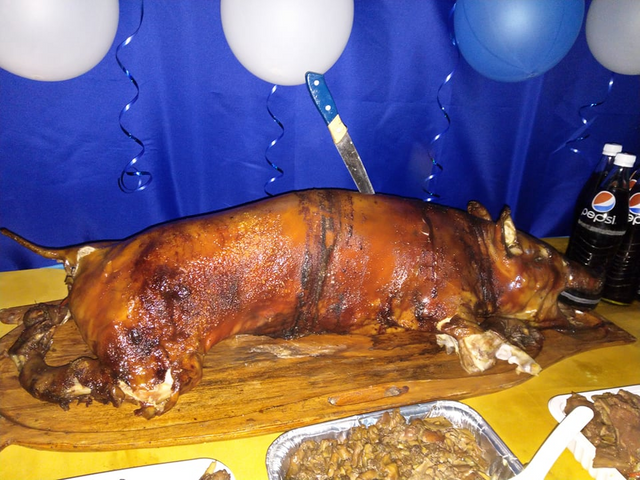 Anyone can comment on their idea the exact English term of Lechon Baboy.
God Bless everyone!!!