Well, hello everyone!
I just came back from Jyväskylä, where I went to see the Finnish Air-Force 100 Year celebration Air-Show with Leo. The show was pretty nice, and we couldn't even stay for the whole day as I had make my return back home. But did I take photos? Yes I did.
This is going to be a whole lot of images to go through. I'm hoping I can get one of them published before midnight, but it looks like the pre-processing software is taking its time with these. I need to run it in two batches, and the first one is 861 photos. (The camera shot count rolled over from 9999 back to 0000 again.)
(Btw. the pre-process software cr2hdr converts the interlaced Dual-ISO RAW files (.CR2) into High Dynamic Range (HDR) digital negative files (.DNG) that are easier for the editor to understand.)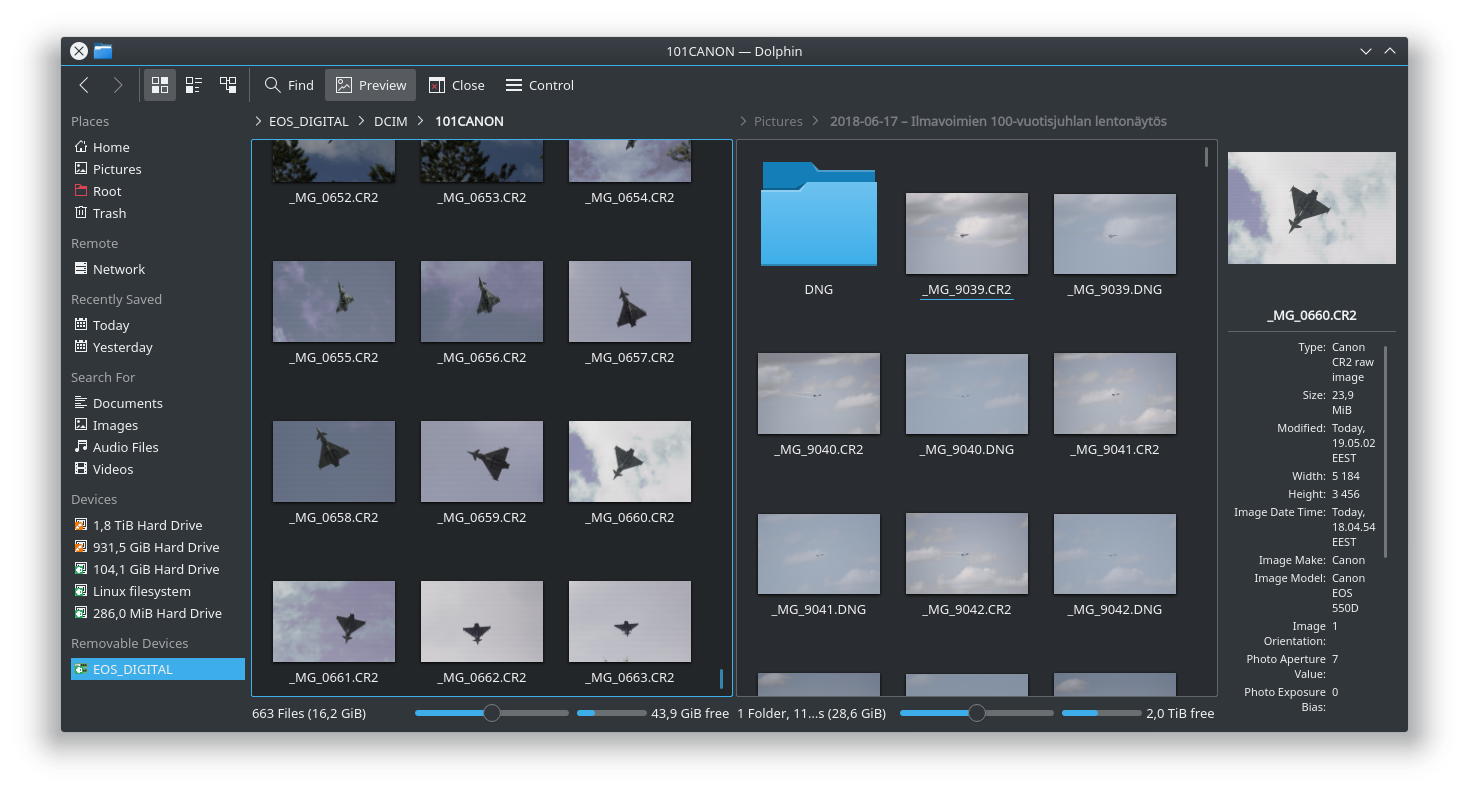 That's a major load of photos. Over 38 Gigabytes of pictures!
There will be fighter-jets, world war I bi-planes, helicopters, and even some aerial shots from a helicopter ride Leo and I took to finish the trip...
I wonder if I ever get through all of them. :-/
---
---
---
---
If you liked the post, consider buying me a beer:

---