Time to share an older photograph of the shoot with Sara. This one is totally different from my other pictures as I kinda rushed through the editing and didn't shoot with color gels.
The idea of this series with Sara was to try different things that light could do on a photograph. Basically just to proof how much influence light can have aswell as having the right model, mua, hairstylist, ...
At the moment itself, the idea was actually to create this street fashion photography on location, but since it was rainy, cold and dark, we chose to go shoot inside and play a little bit with light. Which started as a stupid day where ideas couldn't be executed, ended as a fun, creative and mostly experience-rich day.
Why do I share this one with you? Because I wanted to show you how much light can do, how much editing can do and that if some things don't go as planned, there are always options to something else that's useful. Just use your mind and be creative!
                       "Portrait of Sara III"
                                    Model: Sara Scarlet Model
                          Mua: DualityBeauty Makeup Artistry
                                        Hair: Julia Lion Hair
                    Photographer: Gaëlle Spaas Photography (me)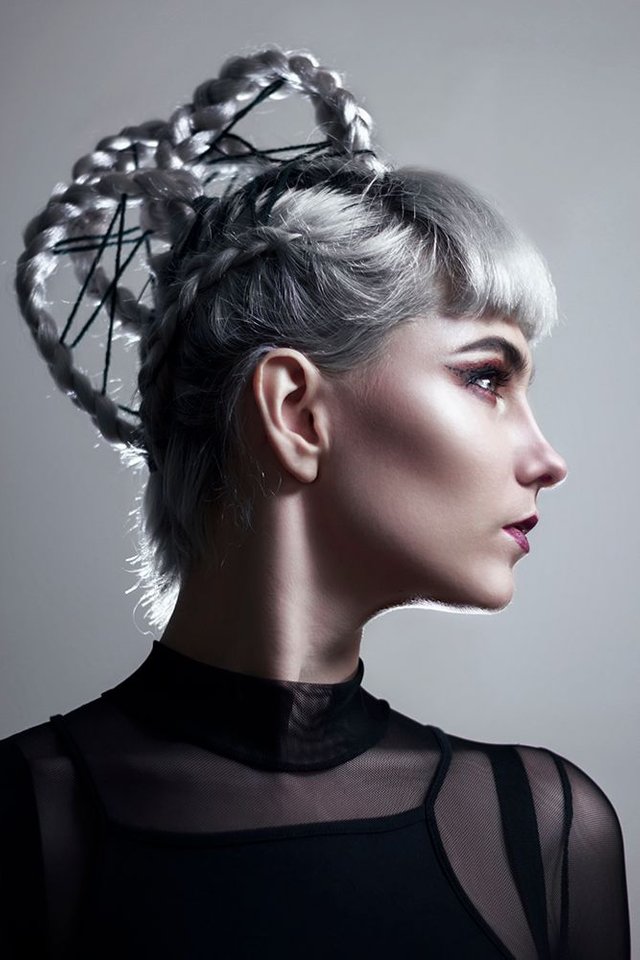 If you haven't seen the previous pictures of this shoot, you can find them here;
Portrait of Sara
Portrait of Sara II
I'm also very proud to be able working with Julia Lion hair, I've always loved her work and how she creates this magical hairstyles! This was the first time I could actually shoot with her. So glad I can expand my network and get appreciated more and more with my work. 
If you like my work, don't forget to upvote, comment & resteem! ^^
You can also find me on other social media as;
Instagram: https://www.instagram.com/gaellespaas_photography/  -  (@gaellespaas_photography)
Facebook: https://www.facebook.com/gaellespaas.photography/