I'm pretty sure everyone has at some point been through a hard time, wether it was a depression or extreme stress due to your job/studies, we can all admit we've been there or at least have experienced some form of fear.
For all of those who've experienced this, I want to share an older photograph I made during my depression. I was at a point of not wanting to do anything, I even lost my passion for photography and slept all day without eating, not willing to live and not caring about anything.
The reason I want to share this work now is because lately I've been feeling a bit the same again. I'm proud I was able to make this photograph back in those days, telling my story and that of many other people. Trying to be accepted by society, were depression is still one of the things that's being undervalued. 
I reach out to the people who've been or are going through these same feelings, you don't even have to be in a depression to have this moody, melancholic feelings, knowing that they're not alone and that there are people who want to support you.
A bit more technical aspects of my work; I chose to shoot this pic in b&w because it accentuates the dark moody feelings of sadness, fear, melancholy, ... I wanted to take a self portrait but since I lost a lot of weight I didn't feel ready to do this, so my sister stepped in for me. I asked her to scream as loud as she could, to express all her negative feelings she's been through. 
This was the result.
                                      "Fear"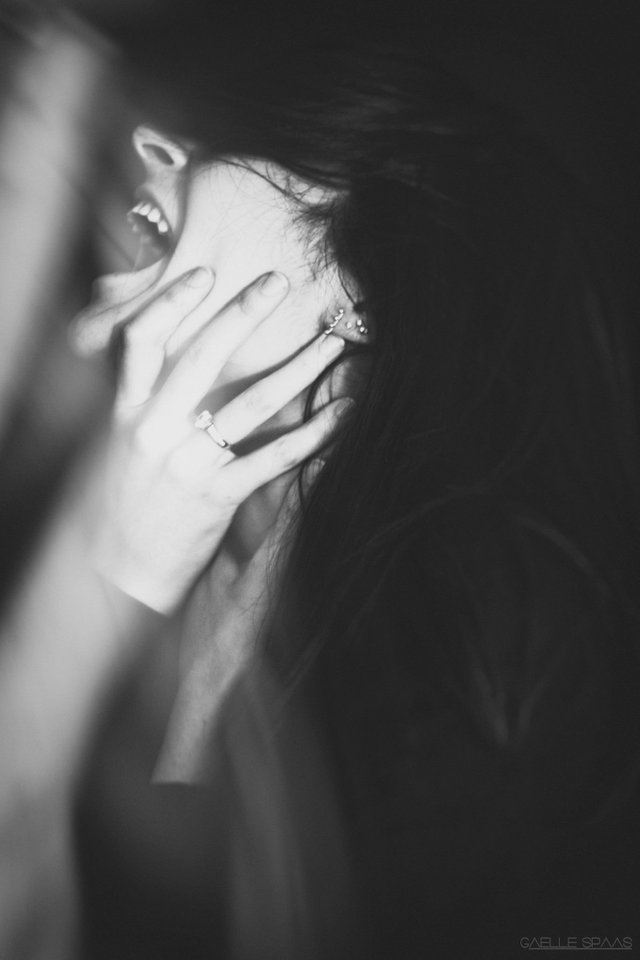 Next to this photograph, I also decided to take a self portrait of my hand with some dark slime falling off, which can be seen as blood or black bile (one of the four liquids of melancholy). This represents the melancholy literally dripping off my hands, being stuck in the world I'm living in.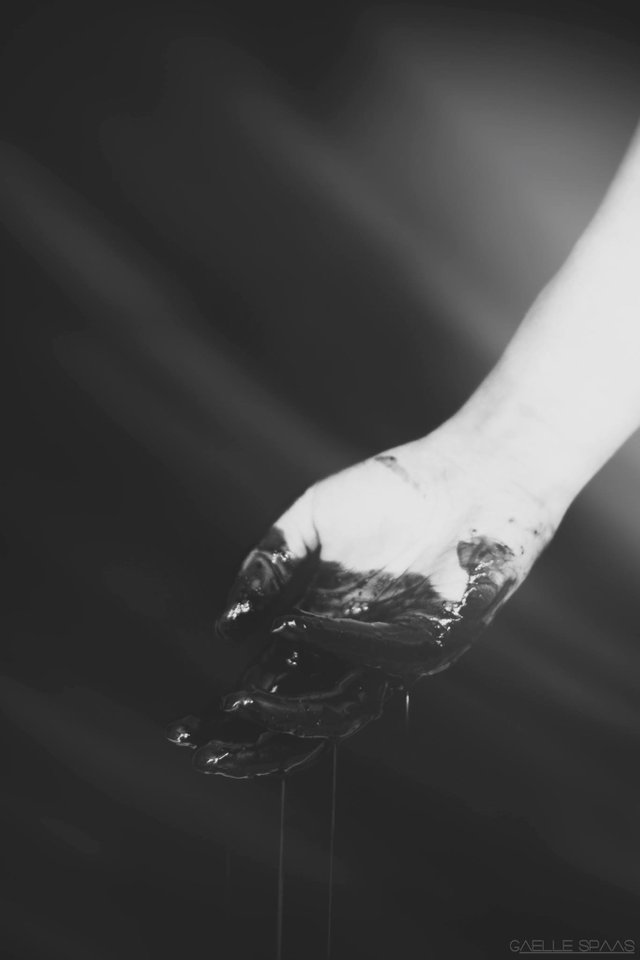 If you like my work, don't forget to upvote, comment & resteem! ^^
You can also find me on other social media as;
Instagram: https://www.instagram.com/gaellespaas_photography/  -  (@gaellespaas_photography)
Facebook: https://www.facebook.com/gaellespaas.photography/