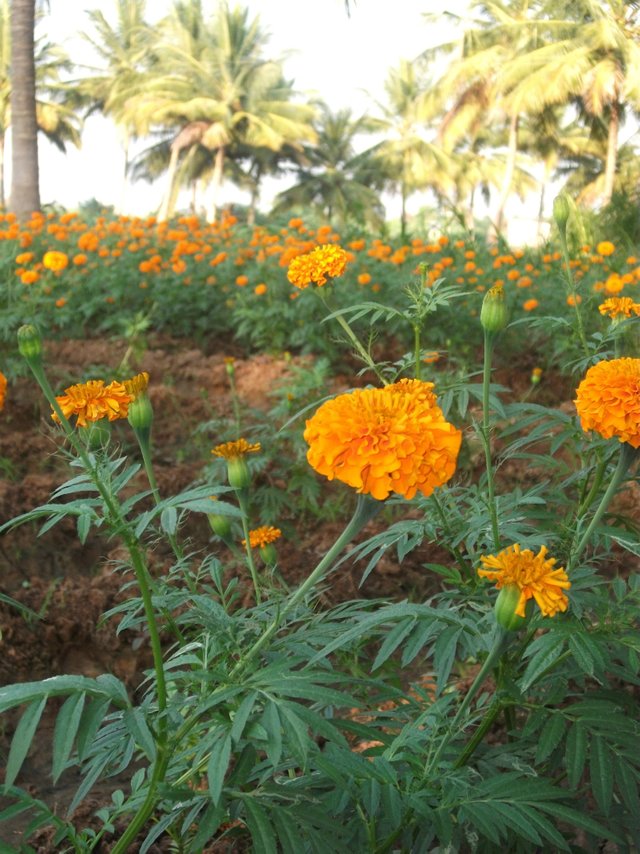 Spotted this beautiful marigold flower farm on the way in Tamil Nadu. It was an evening time and the flowers were shining bright. The coconut tree formed in a line add more beauty to this Marigold field. We stepped down into the field to check out these beautiful flowers, we didn't pluck any flower nor disturbed their soil/arrangement. Farmers toil a lot to see their hard-work shine but still few don't get their fair share. Hope things will improve in future years.
This is not a rare flower but it is a rare sight for people who live in populated towns or cities.
Location: Tamil Nadu, India.