Howdy,
For the last week or so, I've been taking care of my parent's and sister's dogs. With not much else going on, aside from looking for work, I spent some time getting photos of them. Neither one is very cooperative, when it comes to photos.
This is Vern, a redbone coonhound mix (we think).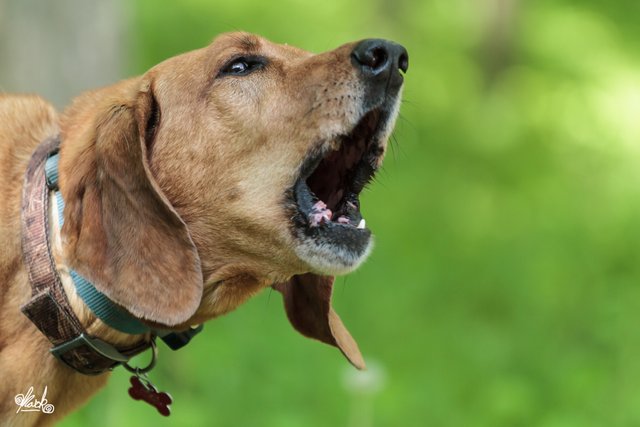 "Woof!"
Vern was found running along a rural road at three months old and my parents were able to adopt him from the equivalent of a doggy foster home. He has a deep dislike for delivery trucks, especially his nemesis, the evil UPS truck.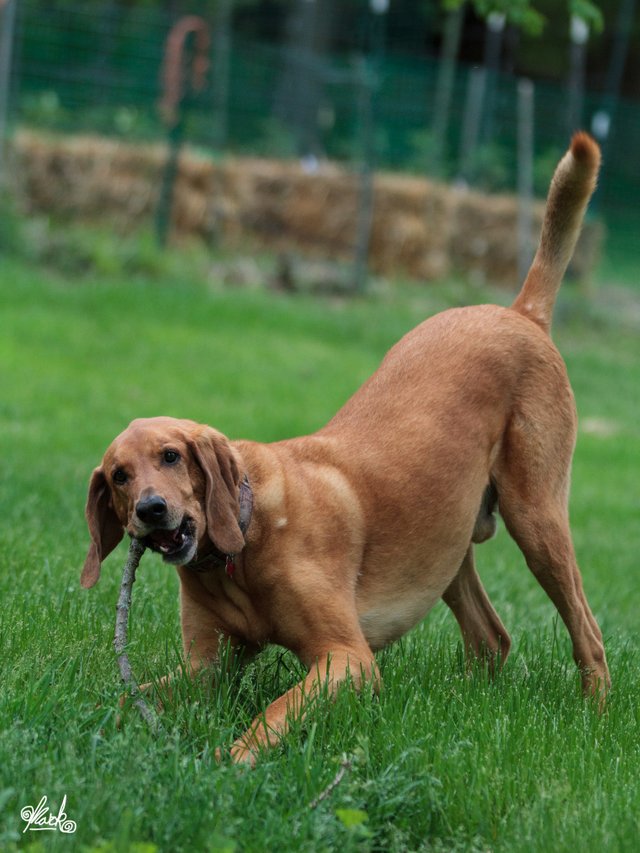 "My stick!"
... and this is Tammy. Her nicknames over the years have included Puddles and Tamster (Tammy-Monster).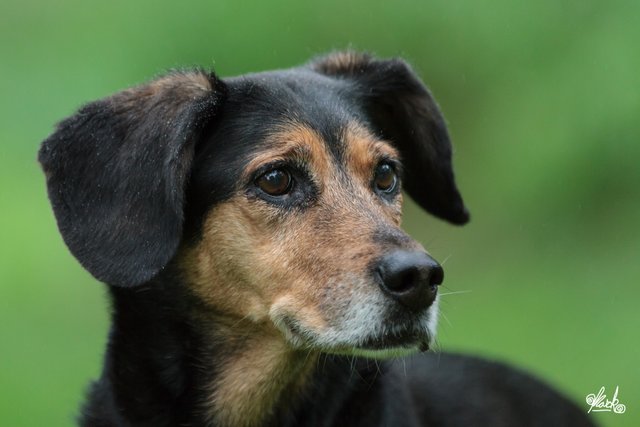 Tammy Being Pensive
Tammy is well past her golden years and, with kidney failure, has three paws in the grave. My sister now makes her a special home-made diet that appears to have transformed her, though! While I was watcing her, she didn't have a single seizure and is more energetic than I've seen her in years. She even ran around and barked once! She hasn't been very vocal in years.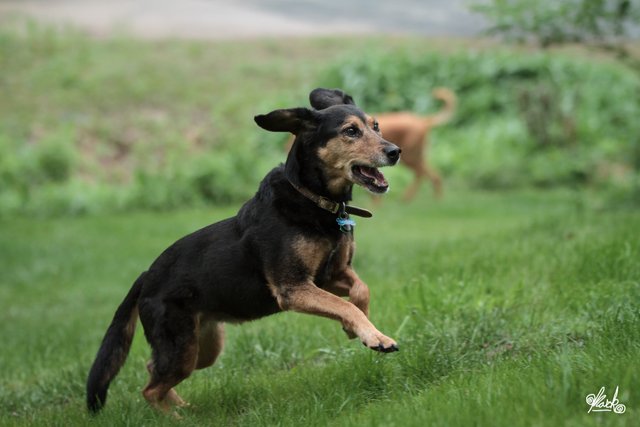 "I'm not dead yet!"
Maybe it was the fresh air and things to smell that did it, but she seemed very content.
Thank you for taking a look! If you enjoy my work, please click the upvote button. Comments are also greatly appreciated.