Yesterday brought a couple interesting surprises. The day started off with a dense rain, providing some great conditions for photographing the bison at the state park.
Needing to escape the city sounds and enjoy the fading light, I headed out later in the day and discovered a fog had rolled in off the river. It created a blanket of diffused light, covering the low-lying prairie near the river banks.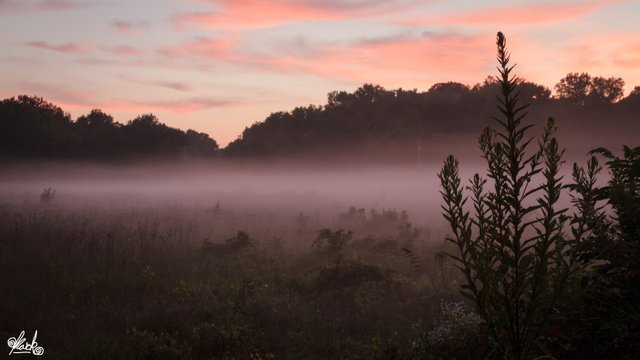 Foggy Field
This is a little field of native praire plants, likely part of a DNR (Department of Natural Resources) prairie restoration project. Because it's not only low-lying, but next to a small tributary creek, it was one of the foggier spots.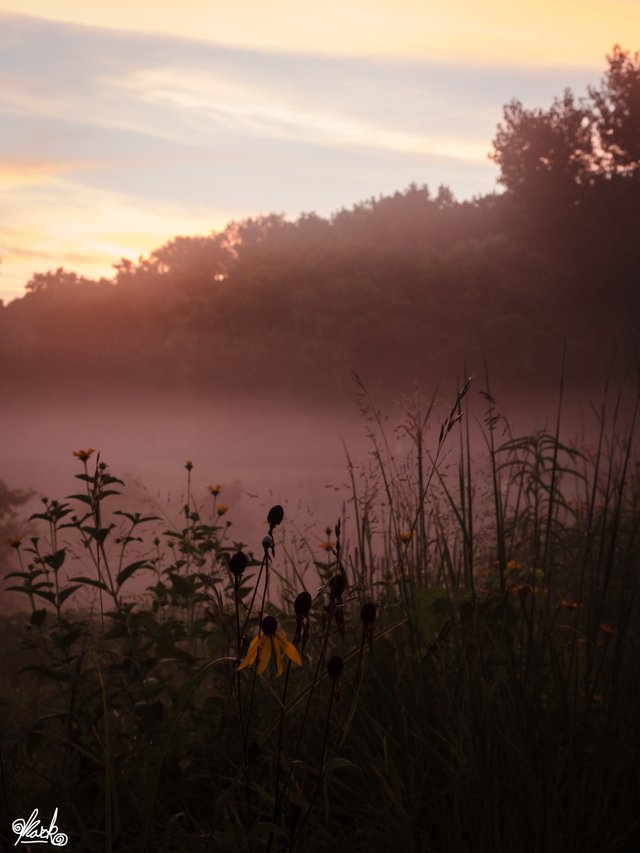 Bathed in Orange-Red Light
Pulling off to the side of the park entrance and setting up a tripod, I was able to use a longer shutter speed and lower iSO to get around my aging camera body's abysmal low-light performance. The last rays of sunlight cast the scene in a beautiful, warm hue.
Looking at the plant life, it's obvious that summer is nearing its end. Many have gone to seed and the flowers, once beautiful starbursts of color, are beginning to fall apart.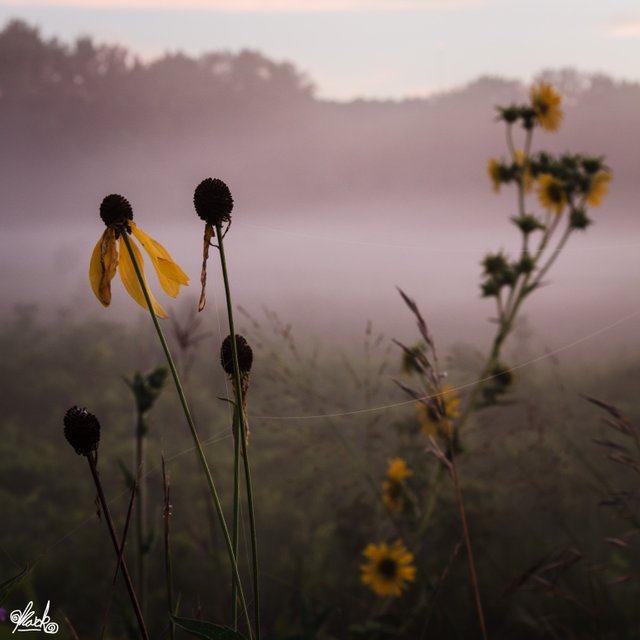 Wuzza Flower
On the way back to my apartment, I came across this view and pulled as far off of the roadway as possible. The shoulder drops away quickly into a steep incline, so I couldn't completely pull off and, while I had blinkers and running lights, it wasn't a very safe spot. Setting up a tripod would have taken too long, so the image quality isn't great in this next photo, but it shows the river valley from a higher vantage point.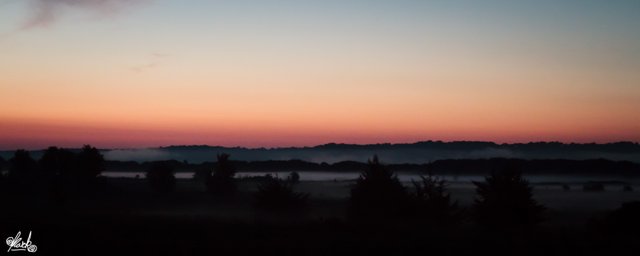 Needed a Tripod
A modern, full-frame sensor would have done a much better job, but the image is still usable in lower resolutions.
Thank you for taking a look! If you enjoy my work, please click the upvote button. Comments are also greatly appreciated.