Howdy,
It's been an absurdly cold week, here in Minnesota. While it was slightly "warmer" in the southern part of the state, we still saw wind chill temperatures below -50ºF (about -46ºC). The hard freeze had a dramatic effect on the large falls at Minneopa State Park.
Here is a before and after comparison: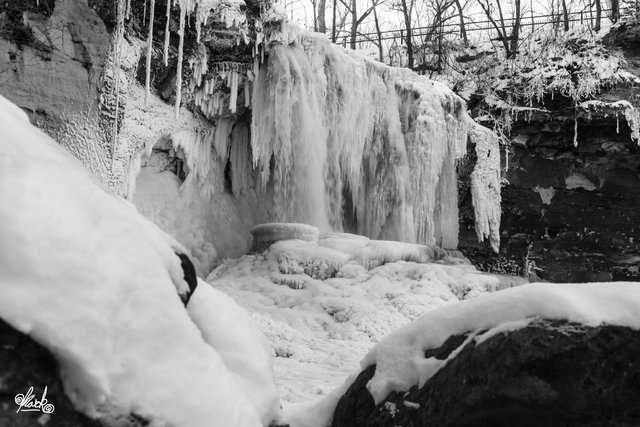 Before the Freeze
That's well over 10' higher. Taking geometry into consideration, that's a huge amount of additional ice. The brutal temperatures not only created this monster ice block, but also froze the stream enough to walk across. That was especially handy, since the snow was over knee-high on the shore and only about ankle-deep across the ice. My foot did break through in one spot, but only because there were layers of ice. My foot never got wet.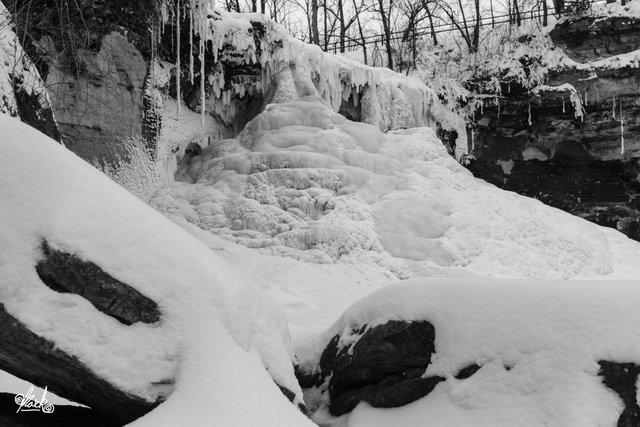 After
I hope to get out to Triple Falls again, soon, but we've had almost eight inches of fresh snow on top of the hard freeze, and the access road may be impassible for awhile. For now, there's plenty of homework to work on.
Thank you for taking a look! If you enjoy my work, please click the upvote button. Comments are also greatly appreciated.