Howdy,
It's been an interesting (and long!) week here in Minnesota, and I feel like I've been neglecting Steem a little. The last couple days have found me stripping wallpaper, looking for work, doggy sitting my parents' blind hound dog, and even doing a wedding photo shoot for a friend's mom.
In the free time I have had, I've been doing a lot of hunting the tinier denizens of my parents' flower gardens and the forest behind the house. Today's find is a little tree frog that I noticed clinging to a leaf on a potted plant. I rarely see them, since they are so small, but their vocalizations make them hard not to notice in the spring.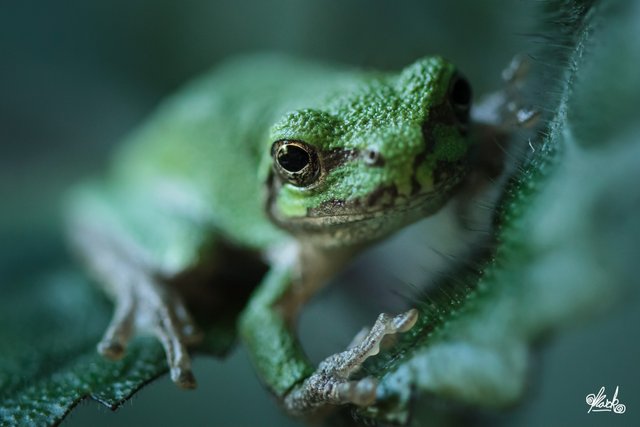 Happy Mosquito Muncher
At first, he was huddled against the stem and the only photo possible was of his backside. He did eventually turn around to catch a passing mosquito, though, and I was ready when he did.
Monday has almost come again, so this can be my contribution to the #macromonday shenanigans.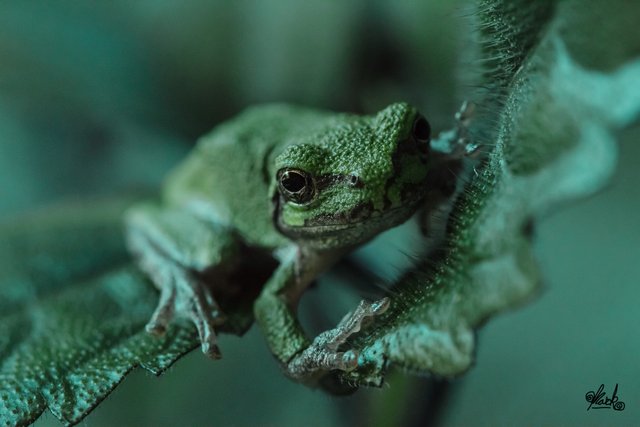 I'll be headed back to Mankato, tomorrow, and applying for some more retail jobs. Hopefully, I can at least get something to cover the basics while I search for a career position. I struggled through a masters degree with dyslexia and vision trouble against me in the hopes of finding a meaningful career with a decent paycheck. Right now, I'm wondering if the effort was in vain.
Thank you for taking a look! If you enjoy my work, please click the upvote button. Comments are also greatly appreciated.