This is a shot of the Acropolis on top of Calton Hill in Edinburgh, Scotland. A long exposure at night with a clear sky where a full tends to shine as brightly as the sun.. This structure at the top of a prominent hill in the centre of the City is what gives Edinburgh the rather imaginative nickname: "The Athens of the North".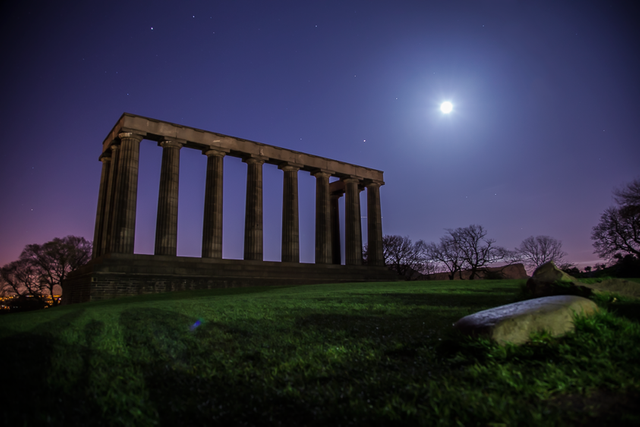 Be sure to click on the image to view full screen!
So check out this shot.. what do you think? Nice right? Looks pretty good? When I posted it online I had several requests for a printed version from interested people who wanted to buy it. It turned out ok but it was not at all what I had actually planned for. In fact it is a total fail, and when I show you the context you will understand..
So I have illustrated in the below image why I messed up. I took this picture at a time when venus and mars were both visible in the night sky and would appear near the moon every evening. Now unfortunately you cannot see red glow of mars in the photo but it was quite clear to the naked eye. So that's unfortunate screw up number 1. Unfortunate screw up number 2 is the fact that originally I had intended to make a light trail photo of the International Space Station passing over head between venus, mars and the moon.. I was all ready for it.. I tracked the station as it moved across the sky (it appears as a fast moving white dot in the sky).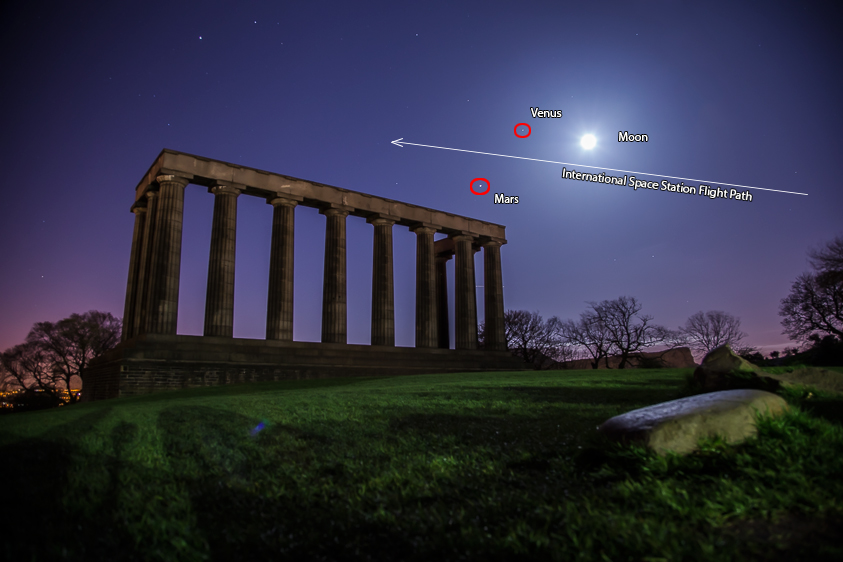 Unfortunately, just as it reached the moon it disappeared! What the hell? Where did it go? Turns out it passed into the planet's shadow just before it reached the moon, meaning the sun's light no longer reflected off it, meaning you couldn't see the tell tale white dot as it screeched across the sky.
So.. although you cannot see it, the ISS is passing through this photo.. Unfortunate screw up number 3 is the fact that the foreground is out of focus where I wanted the foreground and background to be completely in focus. That is something I didn't notice at first but when I did .. well its all I can see now.
So now that I've pointed it out you can see what an abject failure this image was. Has this ever happened to you? You planned a shot that totally screwed up and didn't happen the way you wanted it to, but then in the end the result was still liked by people who didn't notice the difference?
This post is a repost, but the point is worth making again.
---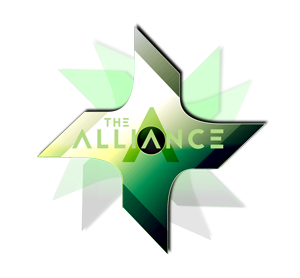 Thanks for Looking.
Follow me and read more of my posts here: @fiftysixnorth