Another Steem I would say :)
The sun is gone for a few hours already, but I think it fits to post one of those sunsets right before I go to sleep.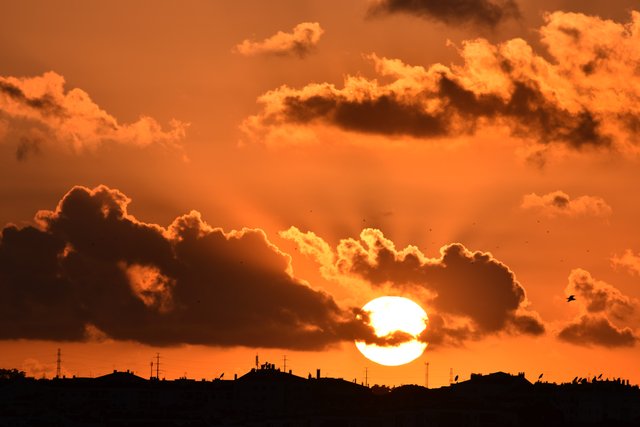 Shot from my balcony during the colder months. Only then, from autumn until mid spring we can see the setting sun. The clouds that also appear more willingly in those months just add more spice to the shots.
During the summer months the sky is just blue and boring and the sun look just the same every day.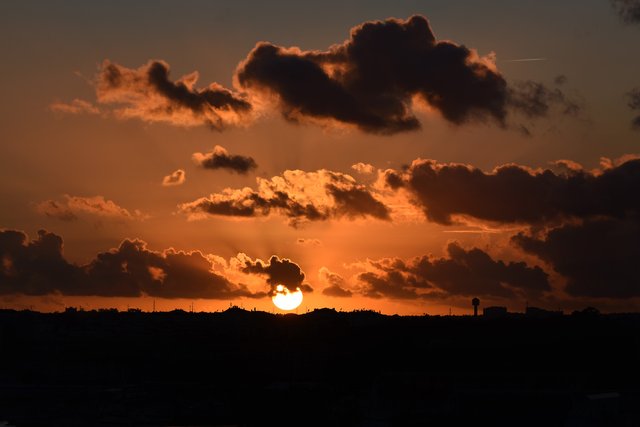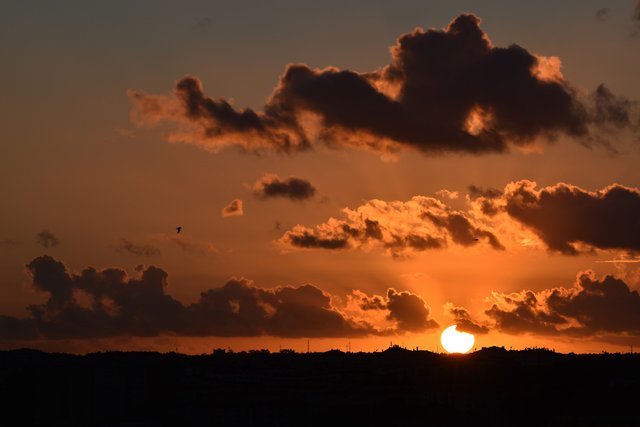 And the after party is not any worse. The sky turns red with those dark clouds silhouettes. Everything calms down and slows down. The late birds are looking for a place to sleep in such hurry like if a disaster was about to strike. And then the night sets...
Amazing how every day the sunsets can look completely different. Different colours, different shapes, different drama...I am so glad autumns is here :).
The photos here were shot during one of the previous years.
But the season has started! Yay!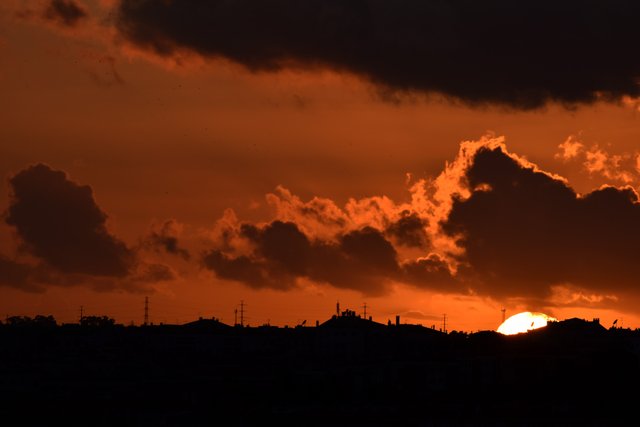 Good night Steemians!
»«
Shot with Nikon D5500 + Tamron 70-300mm lens
All photos and text are my own.
»»-------------¤-------------««

REGISTRATION | UPVOTE VALUES | NEW MEMBERS BONUS
To support the project
vote for @qurator as a Steemit witness on
steemit.com, or SteemConnect
Thank you.