The spring river
On the Sukhona River in Veliky Ustyug thawed patch begin to form. Open water appears on the river bank. The ice drift forecasts are hazy: hydrologists do not say anything for sure. It is understandable, all disclaim responsibility. According to preliminary forecasts promise the normal passage of ice drift, but the water level can rise to unfavorable levels. That is, if they sink the city, they warned, and if not, they did a great job.
In the meantime, the river is in winter condition, but it is outwardly. There has already been a lot of water under the snow since the beginning of March. To this day, the water remains above the ice.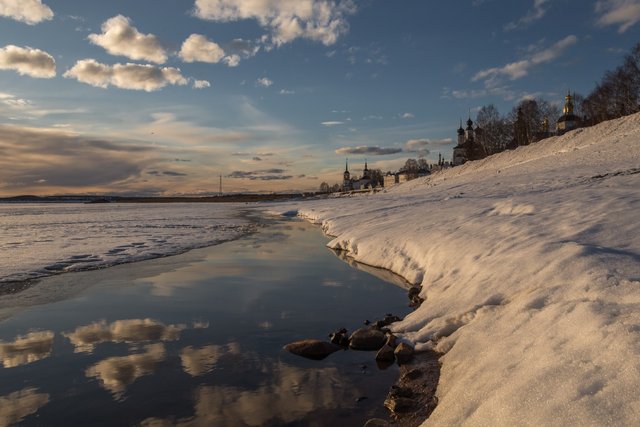 The ice itself has a loose structure and its thickness is small, despite the large amount of snow that fell during this winter.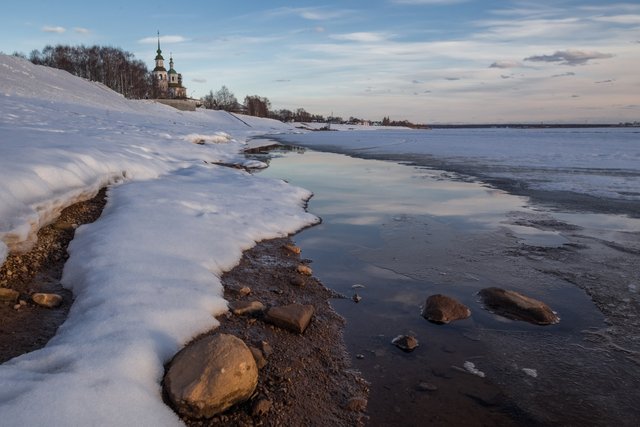 A large amount of snow will only raise the water level in the river.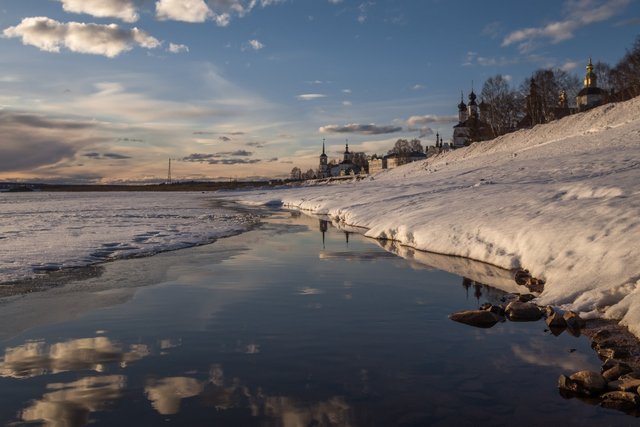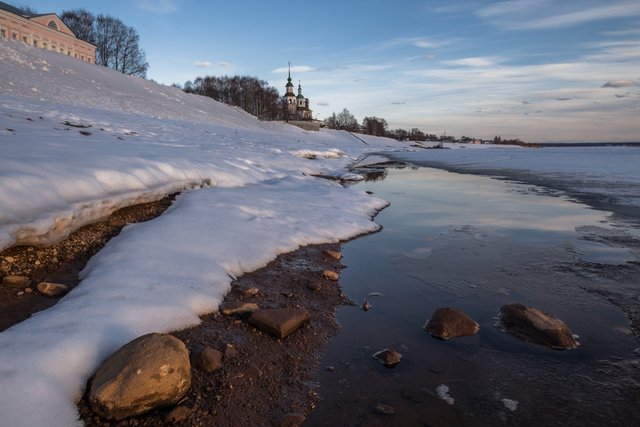 ---
Canon 6d, EF 17-35L