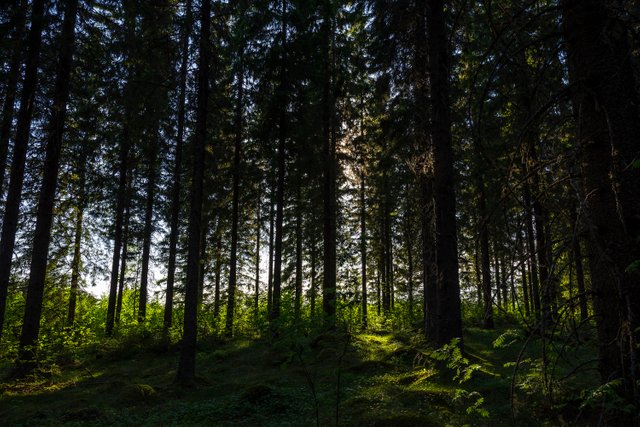 Giving you a preview of what I have been up to today in the forests of central Finland. My original plan for the weekend changes as I was invited to a graduation party, which took up the morning and most of the day away from shooting time, but as the sun sets at 11pm, I had plenty of daylight to work with.
After the party I had a little nap, then gathered my gear and headed out to my favourite place in the nearby forest, where I knew the low afternoon sun would look amazing. Immediately upon arriving to the edge of the forest, the mosquitos were trying to eat me alive, but I perseviered because I had a feeling that something quite magical might happen. I treaded lightly because I didn't want to scare any animals away, as I hoped I could capture some onto my camera, while they were in their natural habitat.
I could have never guessed, and neither will you, what came my way as I was already about to give up after severe amounts of mosquito bites...
I found a real life PIXIE!!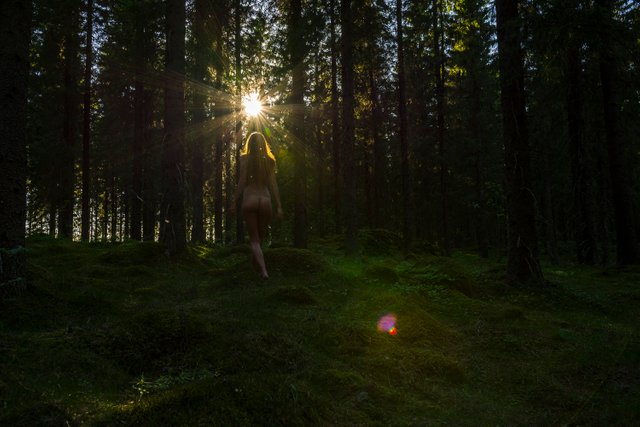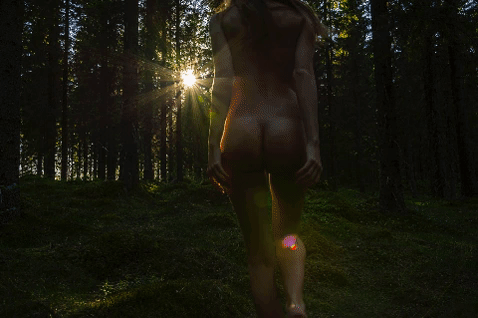 That there on the left handside is a gif, let it load for a while!
She was definitely a little wary, but also a very playful little thing, she let me take quite a few shots of her, before disappearing back to the deep green forest.
---
Okay okay, kidding aside, the "pixie" in the pictures is obviously me, also photographed by me. I couldn't wait to share a little bit of this upcoming work, because I'm quite excited to get to work on these. The shoot itself was really hard, so many mosquitos, the looking over the shoulder for predators (or other humans) and problems with focusing the camera. I was ready to give up so many times, but kept at it, and when I got to the computer, I saw that I actually got quite a few good shots.
Keep an eye out for the pixie!