Early morning view towards Matkov kot and the mountains above it.
The sky is almost clear, the air is fresh and invigorating, the mountain peaks are covered with fresh snow.
This is my church!
Can you find the tongue of white reaching from the mountains into the valley? Above this tongue the natural well, a hole in the snow blanket forms in late spring. It is called Matkov škaf: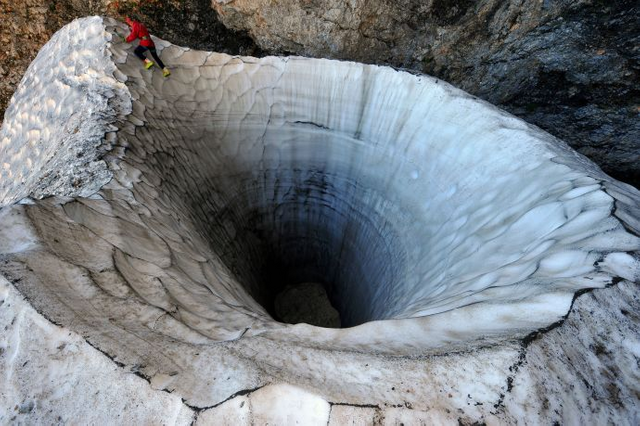 I'll be there in late May to check it's depth. Will you join me?
A slightly unfocused photo close-up of the mountains above Matkov škaf: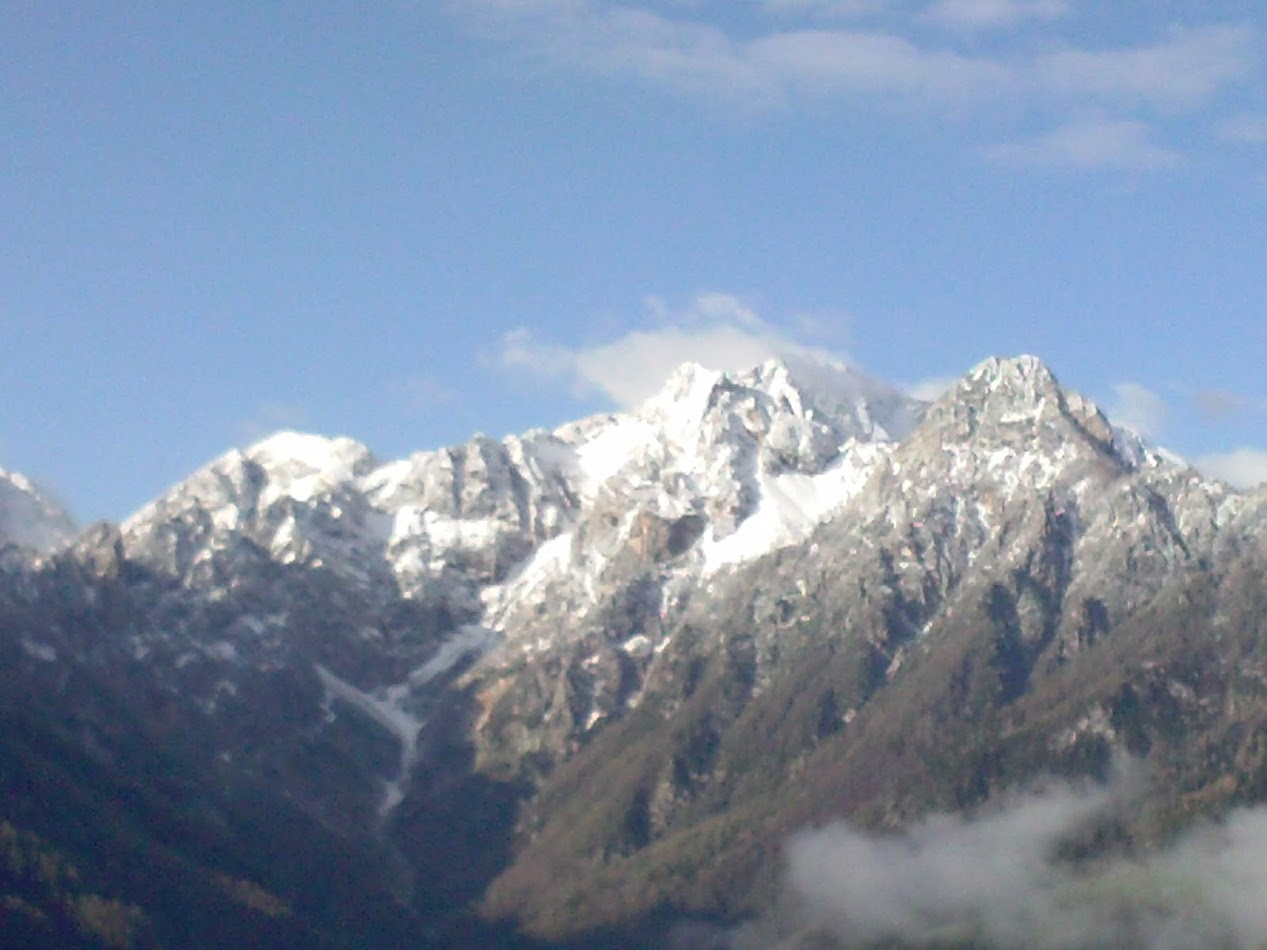 ---
Short Lesson In Slovenian Language
kot = corner
škaf = bucket
Obvious, isn't it :)
---
Better and better!