Yesterday was my second gardening day of the season. We were fortunate to have a nice weather, a little bit windy at the end but still nice, perfect for gardening.
The day before yesterday I've managed to clean the raspberries so they can grow new stems. Yesterday was onion and garlic day, those are the first to be planted always.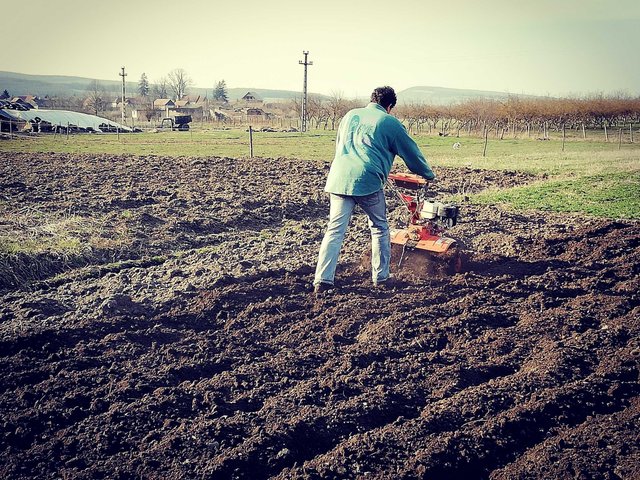 My neighbor is preparing the land for me. This is a much needed operation before I start planning. I need the field to be soft.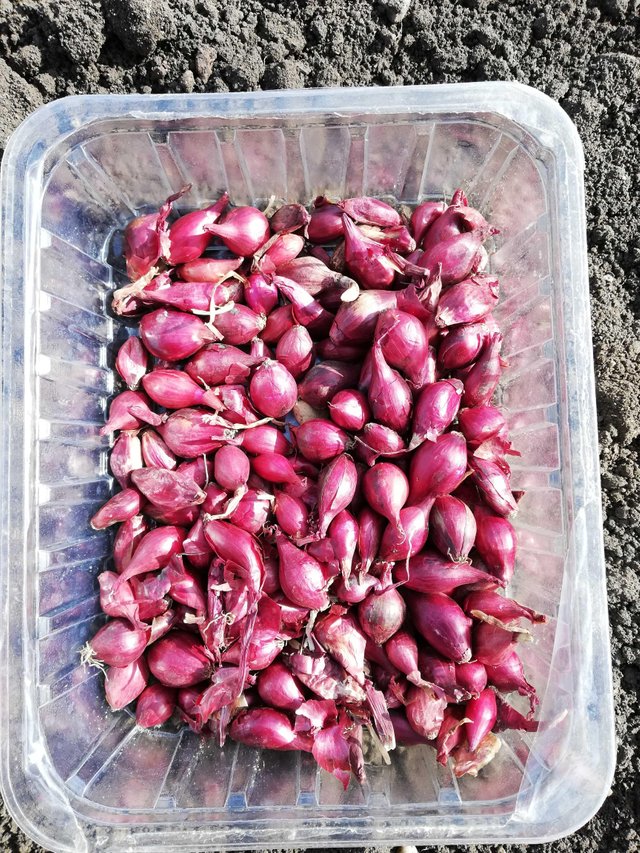 For those of you who are not familiar with the onion planting process, these are the little onions, onion bulbs, I guess these are called sets as well, that we plant.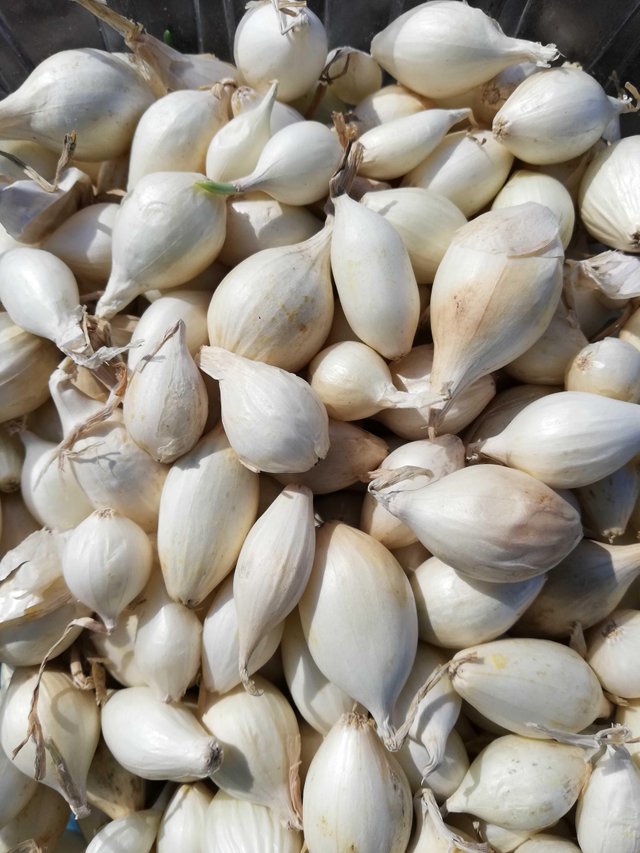 We're planting red, yellow and white each year because each of them has a different taste. When cooking, it's recommended to use more than one type to get a much better taste.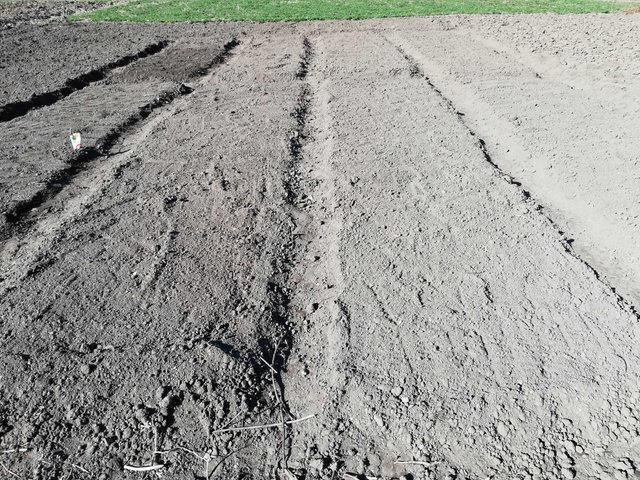 Three beds, ten meter long and one meter wide each, with red, yellow and white onions, plus the garlic.
Today we have to do peas, carrots, parsley and potatoes.
This is my entry to @simplymike's #gardenjournal2019 SteemIt Community Garden Journal Challenge - March (+Steem-Bounty).

Check out my #SevenDaysOutside Challenge!

These are the days and the categories:
#WindowMonday – Windows
#DoorTuesday – Doors
#RustArtWednesday – Rust
#GateThursday – Gates
#StatueFriday – Statues
#BrickSaturday – Bricks (bricks only, no pavement elements or cobblestones please)
#StreetlampSunday – Street Lamps
Make sure you write a description of the photo you are posting. Share as much details as you can, like where that statue is placed (in a park, at a museum), what it represents etc. Make it enjoyable.
Use the #sevendaysoutside tag along with the daily tag and tag me, @erikah!
Goes without saying that you can only use your own photos. No paintings, no drawings, no digital art please! There is no prize here, this is just for fun.


Do you use eSteem?
eSteem is a Mobile📱& PC💻 app. for Steem with great features. Also, you get Incentives posting through eSteem apps.
eSteem Spotlight; eSteem provides rewards for it top users in Leader Board with most Posts, Comments and Highest Earners.
Download eSteem for your Mobile📱
Android devices Google Play Store
IOS devices Apple Store
Download eSteem Surfer for your PC💻
Available for all OS Github
---

Proud to be a member of The Steemians Directory