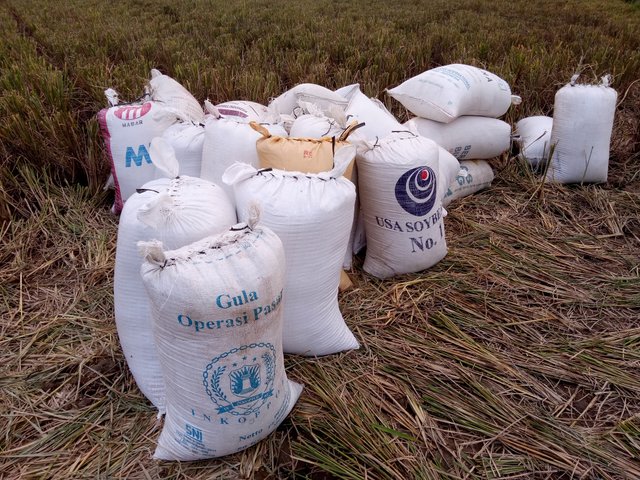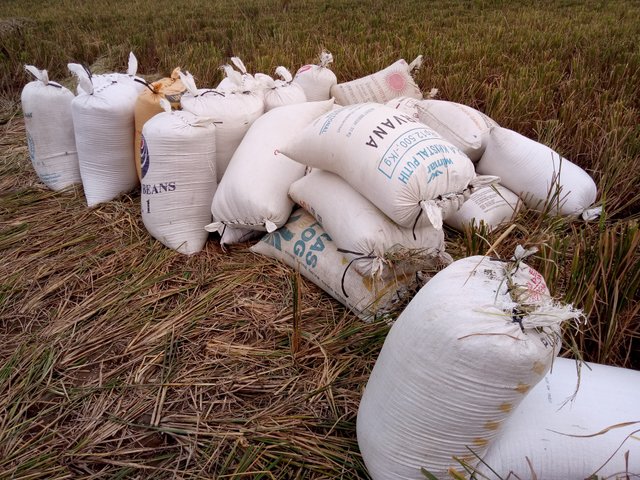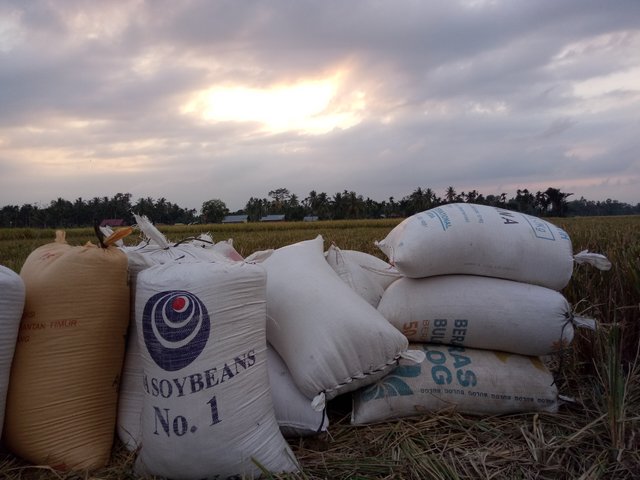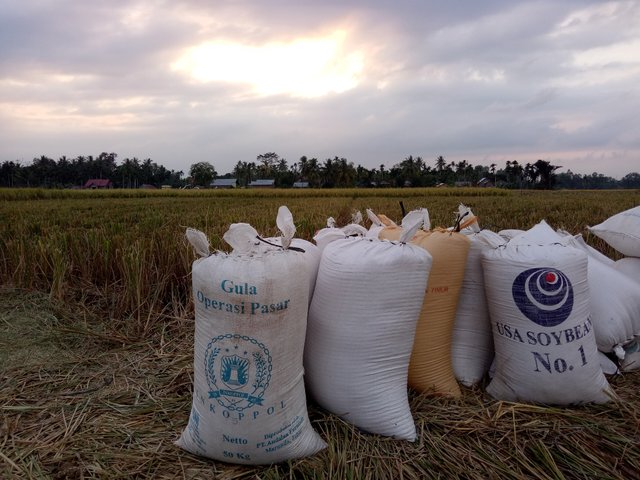 Good afternoon steemians, wish you all well. On this occasion I will share with you some photos I made some time ago that the rice harvest has arrived, this is the most awaited moment for the farmers.
Grain is a grain of rice. Usually refers to the grain of rice that has been loose from the stalk (straw). The origin of the word "wheat" comes from the Javanese language. Other areas may be different.
Here are the largest rice producing countries in the world are:
Cina
India
Indonesia
Banglades and
Vietnam.
In commodity trading, rice is an important stage in its processing before it is consumed, because of the large amount of trade in the form of rice. There is a technical definition of rice processing, rice that has been removed from the stalk by thresher, then put in sacks for sale.
Indonesia is the third largest rice producer in the world and also one of the largest rice consumers in the world.
---
# Uvote and resteem this post, then enjoy your holiday hopefully happy, thank you. By:
@emrija