Carnaval - When the invisibles remain invisible
Almost no one really knows what Carnaval is really about, besides of getting dress with fancy clothes and throwing painting on people's faces. But everyone enjoys celebrating it the way they see feat. Only that, I gotta say, I didn't think for a moment that there would be people on the streets for Carnaval this year due the crisis in Venezuela. So when I decided to attend to a "Photography walk" (which is basically walk with a bunch of strangers that happen to take photos and have the same road as you, just to be saver in this mess we have as a country) with my boyfriend, I didn't think for a moment that I would have photos now of people disguised.
No.
I just saw an opportunity to photograph the streets of Caracas.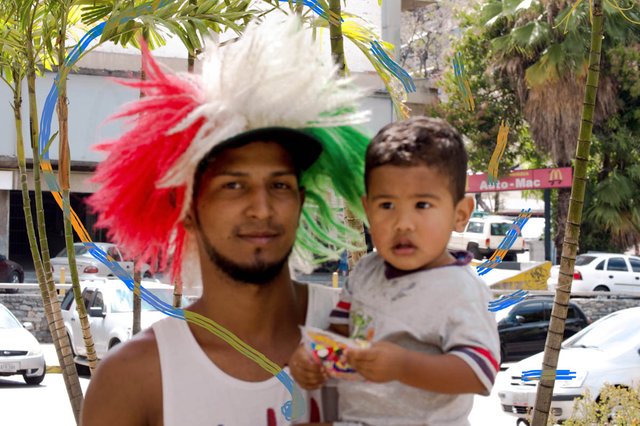 The path was rather small but beautiful. From Ciudad Universitaria to Los Próceres there's a sealing made with the leaves of all the trees there. At first there were just a few kids without normal clothes, but I saw this as a really normal thing to happen, there's always a few kids disguised in this time of year. Never the less, as we got closer to Los Proceres I got to see an enormous amount of people on the streets, celebrating Carnaval, even tho the country is a chaos right now.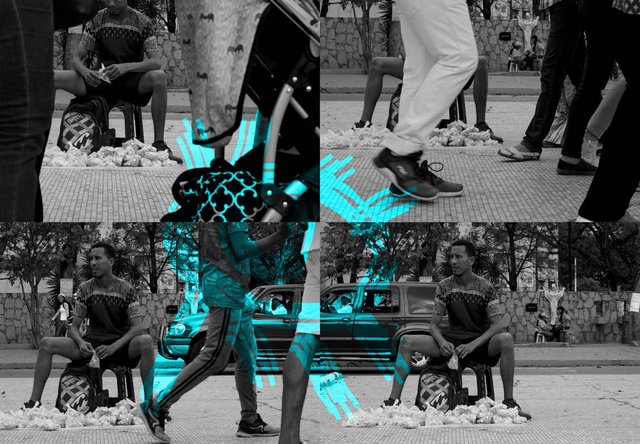 Silvio and me love to detail the people in Caracas, there's always something beautiful about another's person everydayness, so imagine our fascination when we saw the streets crowded with people using costumes.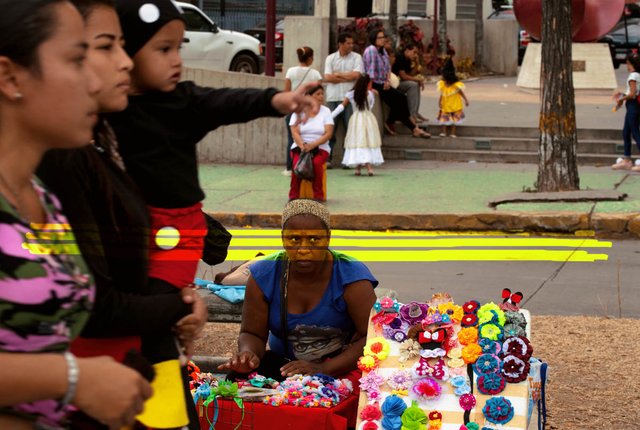 But as I walk through this wave of people, I decided (without even know) to photograph those who weren't really celebrating: the street sellers. Often I wouldn't say nothing, and just took the photos without the other person noticing it, but every now and then I need it (wanted it) to talk to them. So when I approximate the other and said "Excuse me, can I take you a photo?" they would put this face of happiness, like they couldn't believe that, with all those people disguised, someone wanted to photograph them.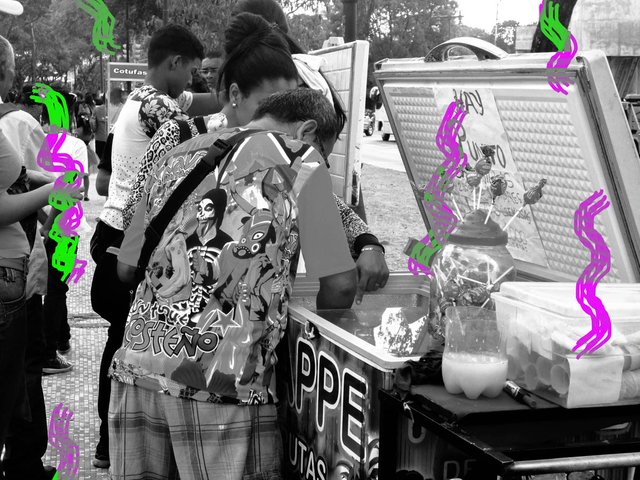 I felt like they gave me some kind of gift, their happiness for just a photograph, for someone that was not interested for them for what they were selling but for who they were that day.
I thought I would have photos of the misery or the everydayness in Venezuela (and, in a way, I have those photos) but I got something else, the smile of a kid after the click of my camera, the nervous look of someone that didn't expect that, and the satisfaction of knowing that we made each other less miserable in this country.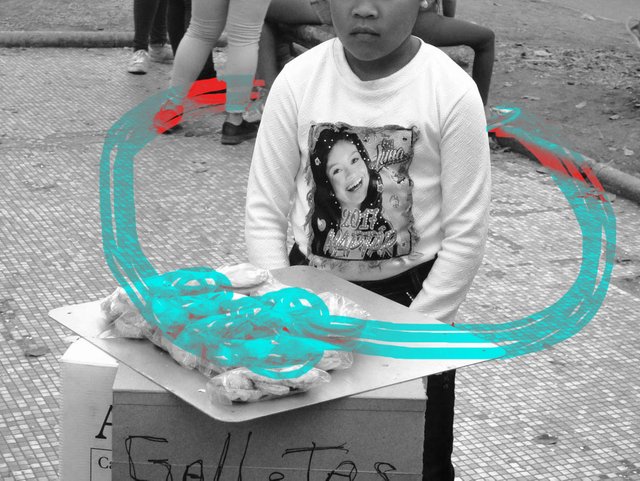 They gave me their reality, and now I can show it. But there's something clear about all of this: I'll never understand what is like to be on holidays, selling food, snacks or other things, just to have money to buy food for the day, and then go to my home, sleep and do the same thing over and over, every day.
So I can just hope that they find little things that make them more happy, like a stranger who wants a photo of them.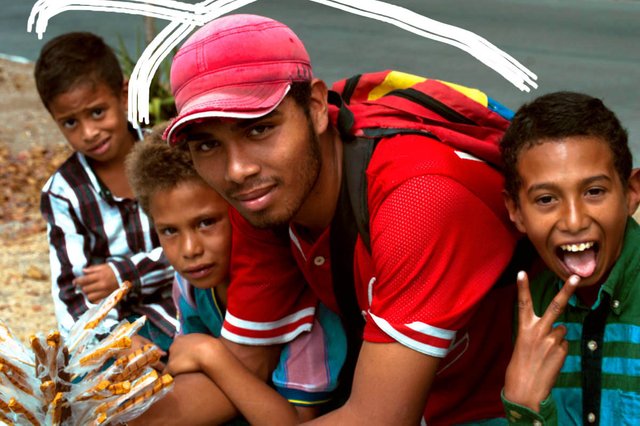 It's been a long time, and Carnaval was in someday on February, but I still wanted to make this post and share the photos. I apologize if I made mistakes in the text, my abilities in this language are limited and I make an effort to minimize my errors.
Instagram account