Market Friday Shapes up the Holidays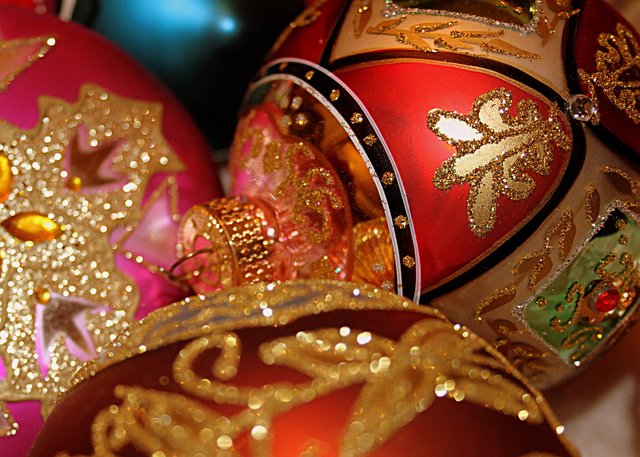 Today is #MarketFriday initiated by @dswigle (Denise, that's me!!) I hope you will join me as we share different markets across the globe. Different and varied as the countries themselves, I always look forward to seeing what you send me. Come. Sit down. Relax. Enjoy the shortest trip around the world you ever experienced, taking in a market from somewhere different than what you have.

If you are looking for me, I am still wandering around the Christmas Market, so be prepared for a bit of Seasonal Happiness and Joy that we will be showing today. Hark!!! I hear an angel heralding! Do you hear what I hear?? It will be the experience of your day, with a slice of bliss served on the side.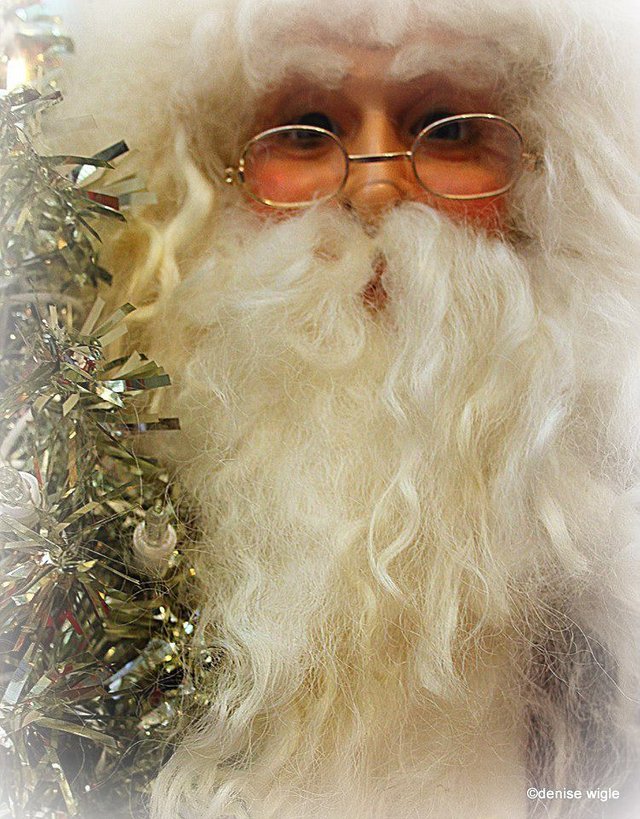 HAPPY ST. NICHOLAS DAY!!! Where St. Nicholas is prominent, his day, not Christmas, is the primary gift-giving day. Parties may be held on the eve, December 5th and shoes or stockings left for St. Nicholas to fill during the night. Children will find treats of small gifts, fruit or nuts, and special Nicholas candies and cookies. St. Nicholas's gifts are meant to be shared, not hoarded for oneself. See how children celebrate around the world. See here

They are hanging on to my little cupid guy for me. If he would only stop attracting attention wherever he goes, whatever he does.
Le Sigh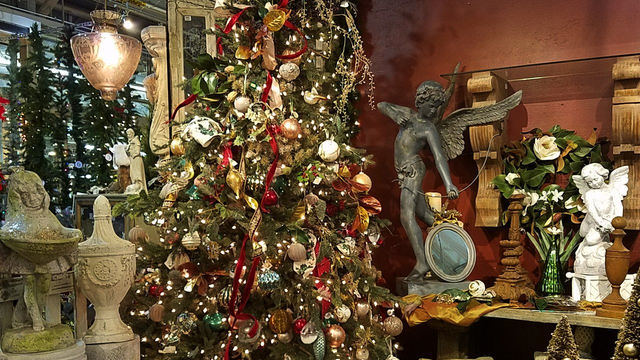 Who doesn't love to see what they will be selling in some foreign market, shopping in places I have never been to and some, never even heard of. There is always a curiosity attached to foreign ingredients, different produce or any product sold. So, yes! I would love to see yours! We all do!! Don't forget to take photos wherever you happen to be shopping - whether it be the grocery, art galleries, or even a Christmas Market, wherever money is exchanged for a service or for merchandise. Don't forget to use the hashtag #MarketFriday and @dswigle.
Please leave the link to your post on here so it can easily be found by others. They are easier to find in one place. Where else can you take such a quick trip around the globe? Thank you so much!! ❤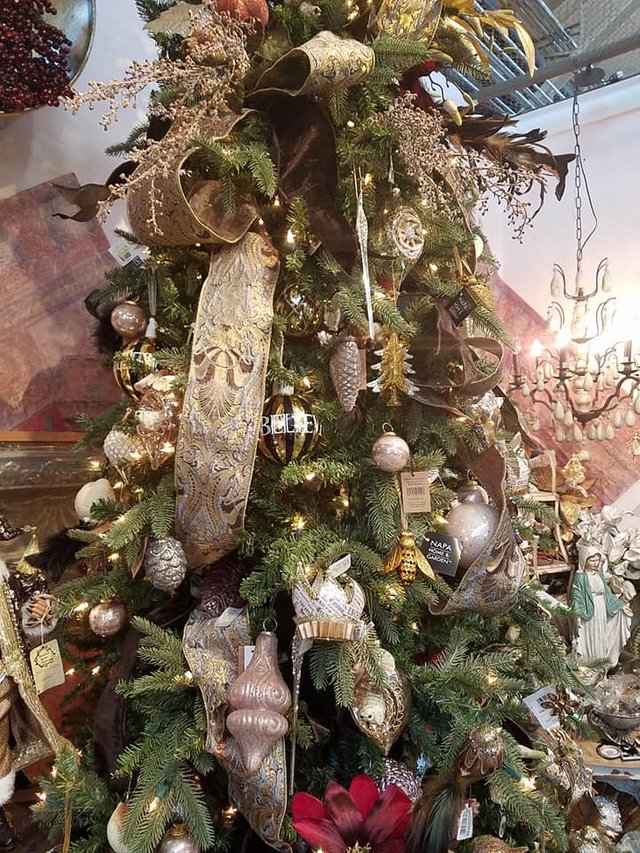 This is my garden store that I frequently visit in the growing months. When the flowers end, the bring out select pieces of Christmas and then decorate it until it won't hold another ornament. I drift through the store, imagining what it would look like at my house and then I quickly dash those thoughts. It is so easy to get carried away when the ornaments are so beautiful.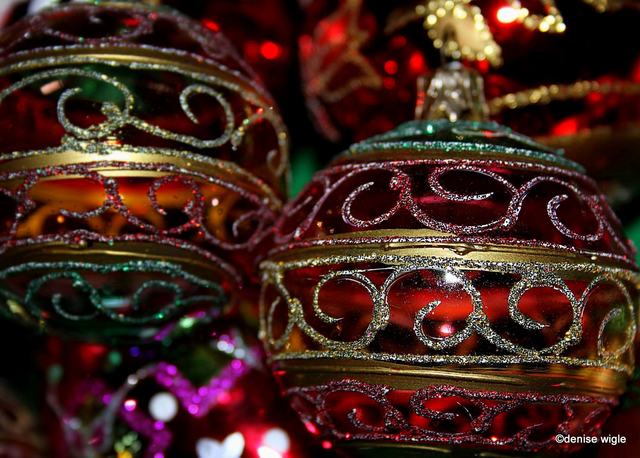 So many people have wondered about the true meaning of Christmas.
Sit right back and Linus will explain it to you.
Yuletide Greetings to you.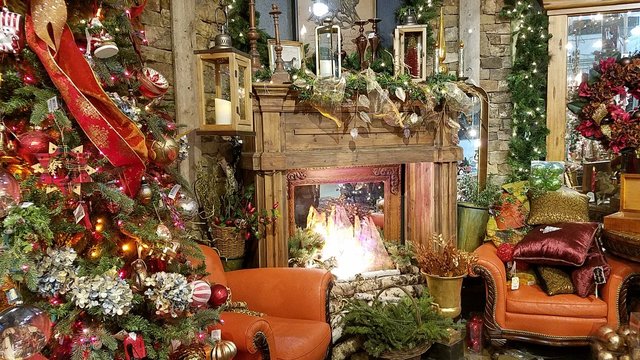 I have learned so much from them, from making my own wreaths to arranging a scene. It is so nice to walk around, looking at what they have done and knowing how they achieved it. As a bonus, they will tell you any of their secrets. You know how a woman loves her secrets! We live for them! Don't you?

Do you know that the #ColorChallenge was one of the first challenges I tried out? It saved me time and again, not knowing what to post and wanting to keep steemin. I dedicate this picture to #FridayBlue #ColorChallenge by @kalemandra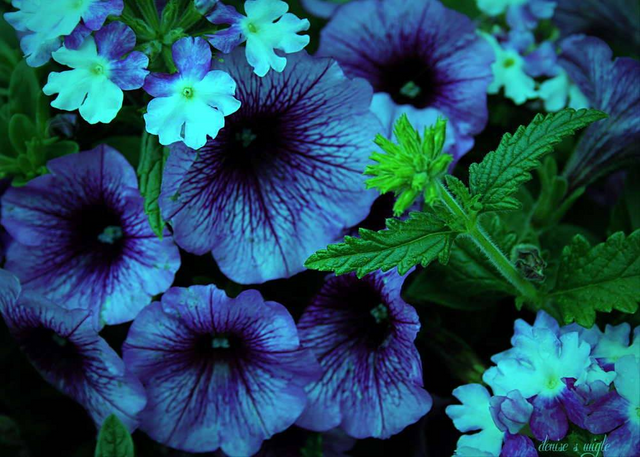 Christmas brings the musing out in me.
So many beautiful memories.
A lifetime of happiness and joy in my world.
.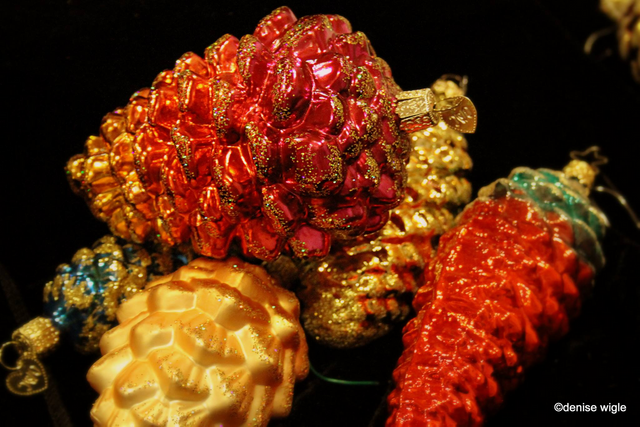 A flower! There must be a flower. Always a flower. This may be hard to believe, but, pinecones are the official state flower of Maine. Technically, it is not a flower... what's up with that, Maine?
I didn't believe it either. See here

I want to thank you for visiting #MarketFriday! The support you show the challenge and me, just by showing up means a lot to me. I thank you for that and as always, have a great day!
#MarketFriday Loves You!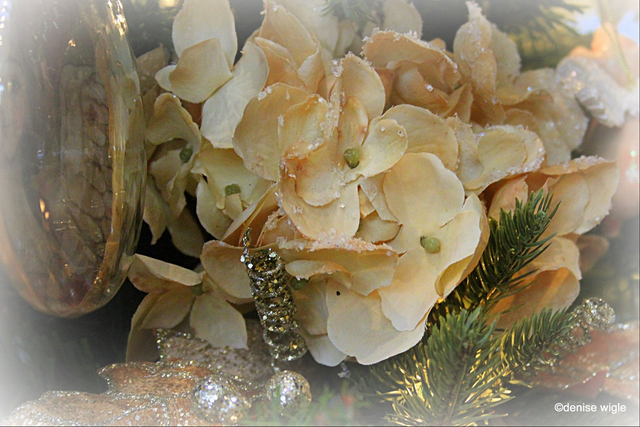 The gift of love.
The gift of peace.
The gift of happiness.
May all these be yours at Christmas.
May the joy continue to radiate in your lives,
long after the season is gone, gone, gone.
Merry Christmas! Happy New Year!
Love to all, Denise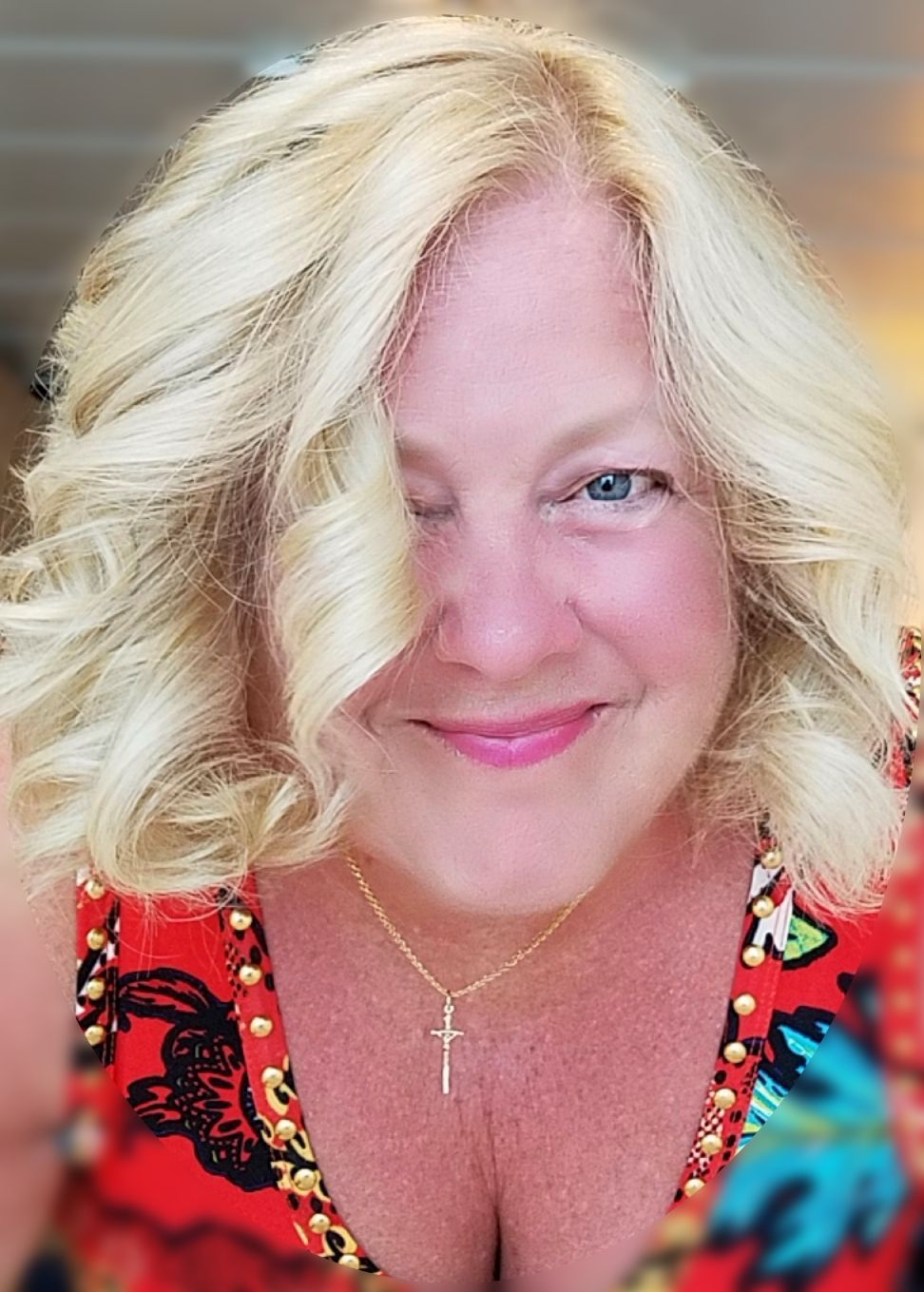 ---
I dedicate this post to all of you. You bring joy to my soul and spread your love across the world. For this, I thank you. And just like that, these musings are done...and just so you know, although we are throwing glitter around the globe, I can guarantee you that there is still a little left to take us through Christmas. Have a most fabulous day!
Thank you for visiting my post 💖 Because of you, I come back to post again and again, I am encouraged by you, for the time you take to visit, comment or even upvote. For all of these reasons, I am eternally grateful. Don't ever forget what a wonderful world we live in, people.Some days, it is not as easy to see, how wonderful it really is. Kindness counts. Wherever you go, whatever you do.

We Are The World
There comes a time
When we heed a certain call
When the world must come together as one
There are people dying
Oh, and it's time to lend a hand to life
The greatest gift of all
We can't go on
Pretending day-by-day
That someone, somewhere soon make a change
We're all a part of God's great big family
And the truth, you know, love is all we need
We are the world
We are the children
We are the ones who make a brighter day, so let's start giving
There's a choice we're making
We're saving our own lives
It's true we'll make a better day, just you and me
Oh, send them your heart
So they know that someone cares
And their lives will be stronger and free
As God has shown us by turning stones to bread
And so we all must lend a helping hand
We are the world
We are the children
We are the ones who make a brighter day, so let's start giving
Oh, there's a choice we're making
We're saving our own lives
It's true we'll make a better day, just you and me
When you're down and out, there seems no hope at all
But if you just believe there's no way we can fall
Well, well, well, well let us realize
Oh, that a change can only come
When we stand together as one, yeah, yeah, yeah
We are the world
We are the children
We are the ones who make a brighter day, so let's start giving
There's a choice we're making
We're saving our own lives
It's true we'll make a better day, just you and me

#Steemusa is a growing community of quality-content people from the United States or those living here. Check us out on Discord!