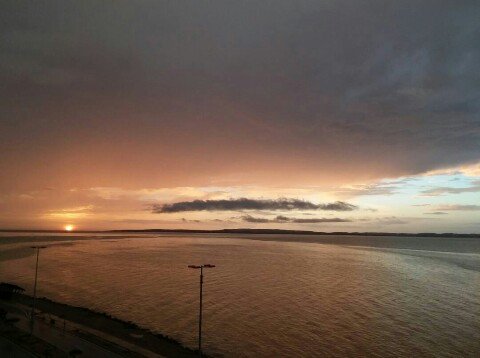 After having a gray day, that dark sky with thunder and lightning turned into this beauty of landscape that caught my eyes and took me out sighs.
I was thinking that life and nature go hand in hand, we can go through difficult times but in the end there will always be a ray of light that changes everything.
Av Perimetral of my beautiful Cumaná City in the East of VENEZUELA.
Después de tener un día gris, ese cielo oscuro con truenos y relámpagos se convirtió en esta belleza de paisaje que atrapó mis ojos y me hizo suspirar.
Estaba pensando que la vida y la naturaleza van de la mano, podemos pasar por tiempos difíciles, pero al final siempre habrá un rayo de luz que cambia todo.
Av perimetral de mi hermosa Ciudad de Cumaná en el oriente de VENEZUELA.