A Budweiser and a Burger goes well together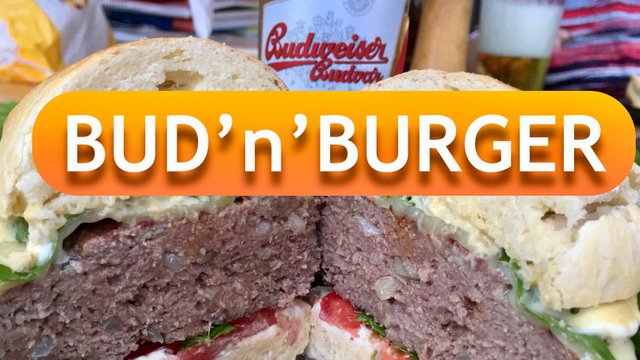 ---
Self made Burger
This is always the best choice, but you need to have the time. See how our burgers 🍔 look like today.
All parts are home made but we didn't raise the cow.
---
The Grill
An old gas grill is a good machine to have the right heat and the ability to lower the heat when needed.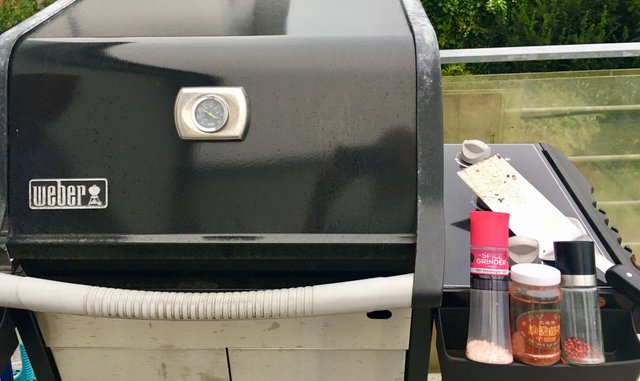 ---
low heat
After a short time a lot heat, we pull down the temp and give the burger patties some time.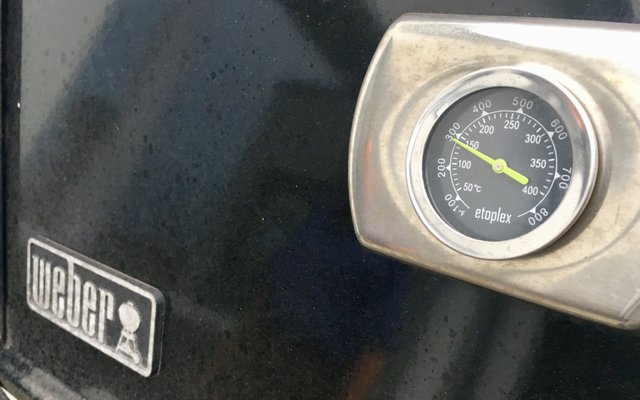 ---
But first another Bud
The other day I found a six pack from the b.original from Budweiser and I really enjoy the little bitter taste from this beer.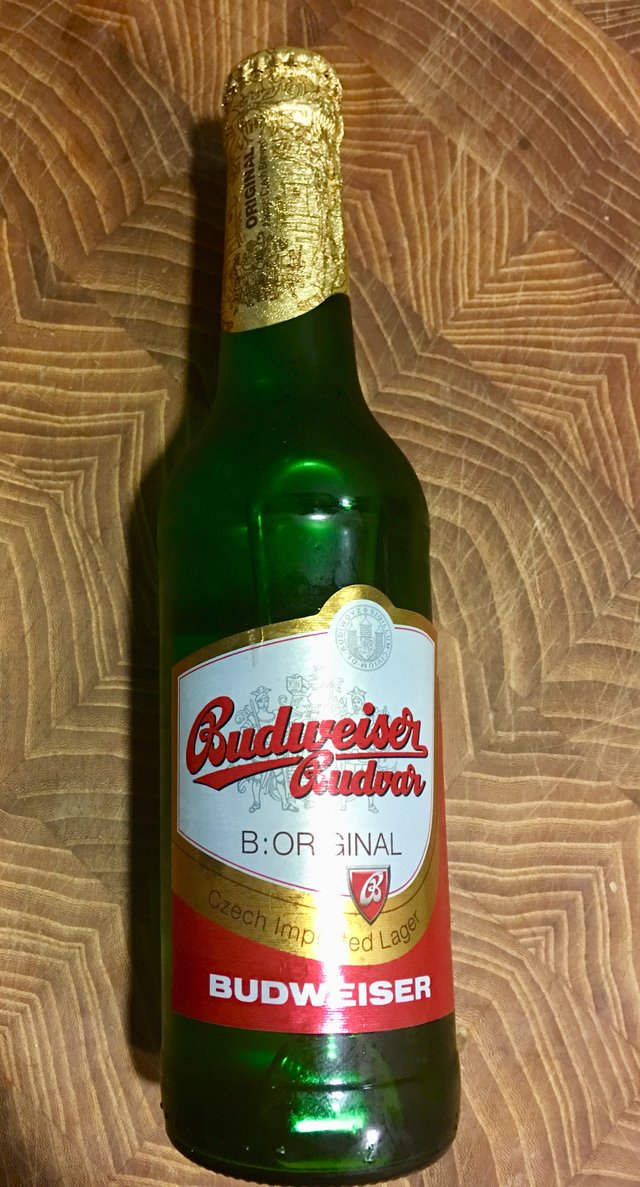 A fair drinking beer
See what rate beer says about that special Budweiser.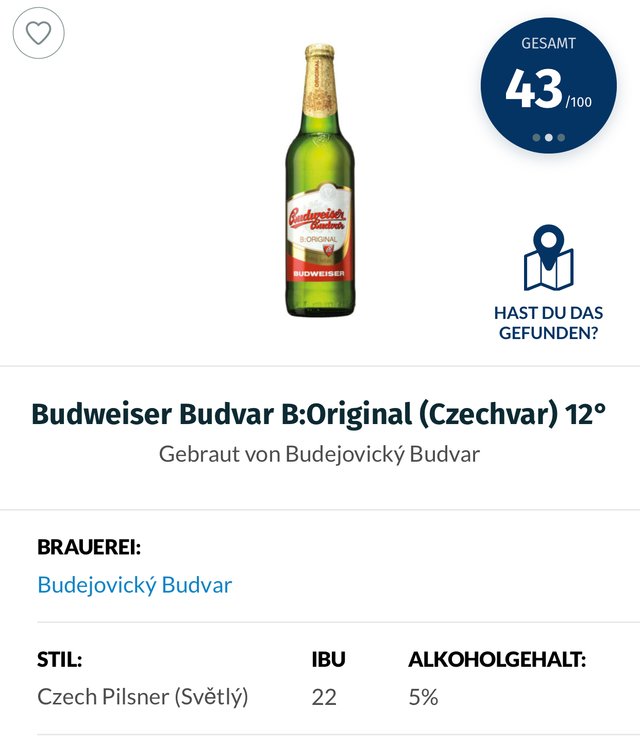 ---
Beer & BBQ
To keep the beef juicy, you may add a bit Bud.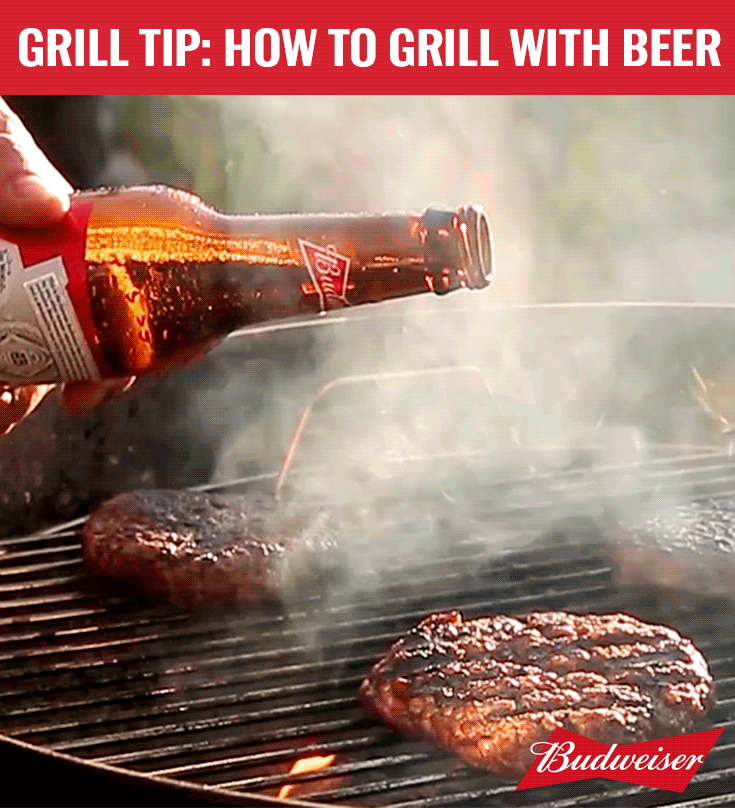 by Budweiser
---
BBQ results
After some time with a Bud at the BBQ here are the tasty results.
Spicy red pepper cheese burger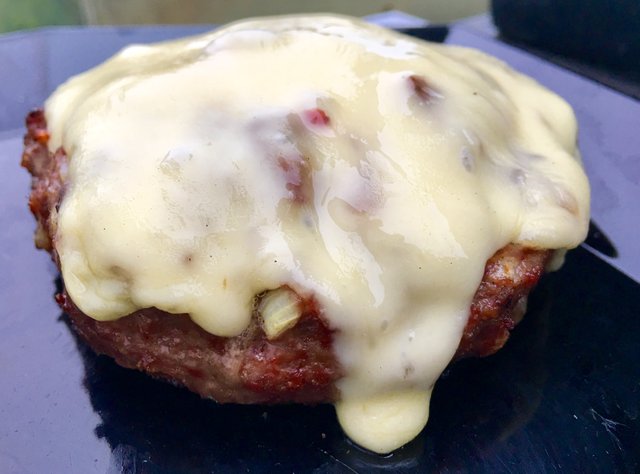 Really Spicy 🌶 chilly cheese burger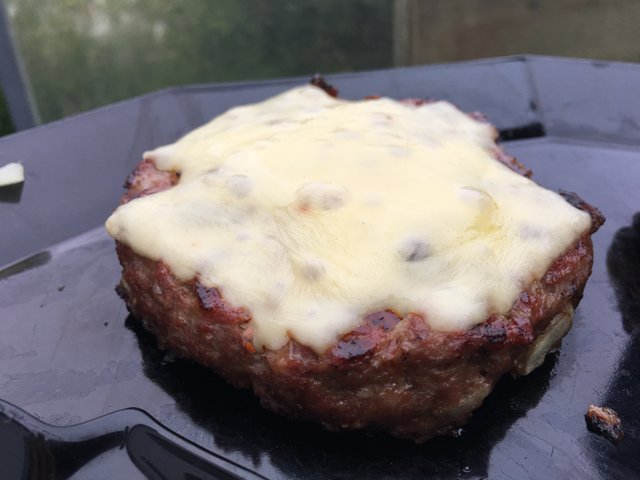 ---
The result
Yummy looking Burger.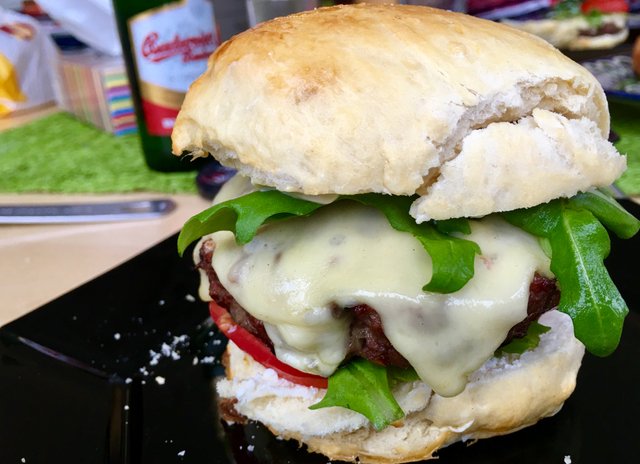 ---
The cut
The moment when you look inside the just prepared burger - perfect!
and not to much from that dangerous green stuff.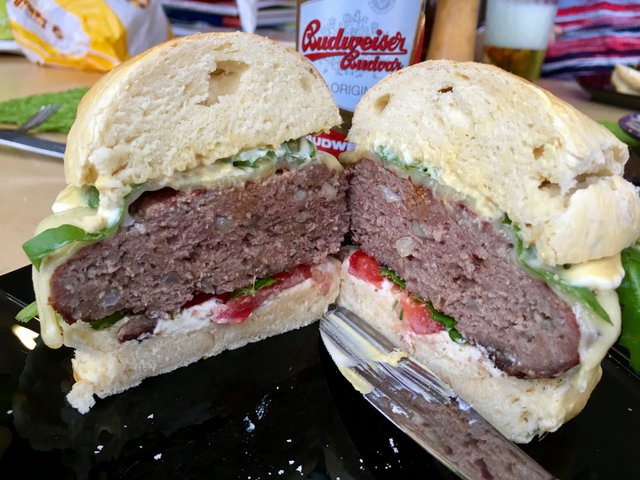 ---
Steemit bottle and BUD
For the photo session a black and often used water bottle from SteemFest Lisbon jumped into that picture.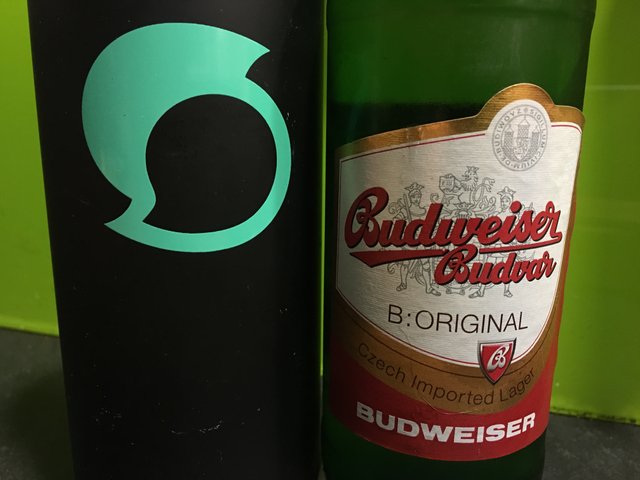 ---
The perfect way to open a bottle
This internet found made me smile and it fit so wonderful into this story.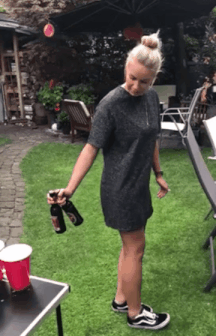 ---
Enjoy your day,
Have a #Beer
Join #BeerSaturday
and steem on!
---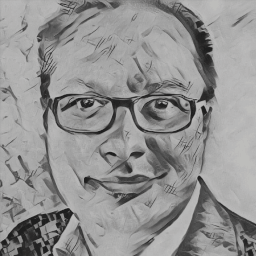 Detlev love steemit
More from @Detlev
Get / shop my book by steem
JOIN BeerSaturday Challenge

Enjoy & Engage Follow & Resteem
---