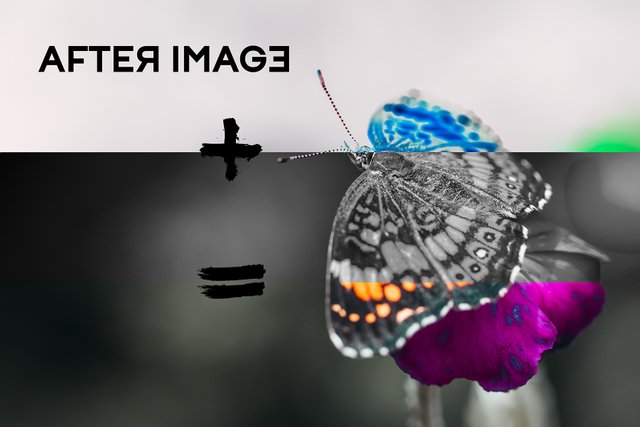 Photo taken by me @derangedvisions
---
What is an After Image?

According to the almighty Wikipedia:
An afterimage is an image that continues to appear in one's vision after the exposure to the original image has ceased. source
Have you ever looked at a light bulb and then blinked and still see the image of the bulb when your eyes are closed? That is one example of an after image. There are also some optical illusion style after images that you can create using different color effects that when you stare at them long enough and switch to another image, your brain is tricked into believing you are seeing something different.
In this tutorial, I am going to teach you one of those techniques where you can easily create your own after image using your own pictures. You will have your friends and family thinking you are doing voodoo magic.
Choose a colorful picture

This method of after image works best with a nice colorful image or an image with a colorful main subject. After you choose your image, open it in Adobe Photoshop or your preferred editing software.
GIMP is a free image editing software that you can get on their website here:
Paint.NET is also another free software that you can get for free here:
Once you have your image opened in your respective software, you will need to duplicate the layer and make two additional layers.
Photoshop - CDM or Ctrl + j
GIMP - Ctrl + Shift + d
Paint.NET - Ctrl + Shift + d
You should now have three separate layers and they will all look the same.
Select one of the layers and name it "desaturate" and then Desaturate the first layer.
Photoshop - CDM or Ctrl + u
GIMP - Ctrl + Shift + u
Paint.NET - Ctrl + Shift + u (saturation to -100)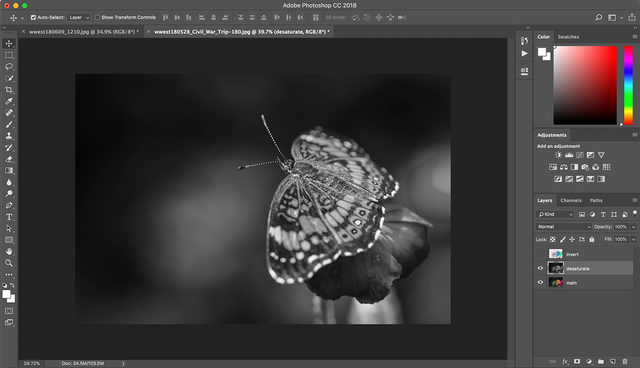 Select another layer and name it "invert" and then you will invert the colors of this layer.
Photoshop - CDM or Ctrl + i
GIMP - Ctrl + Shift + i
Paint.NET - Ctrl + Shift + i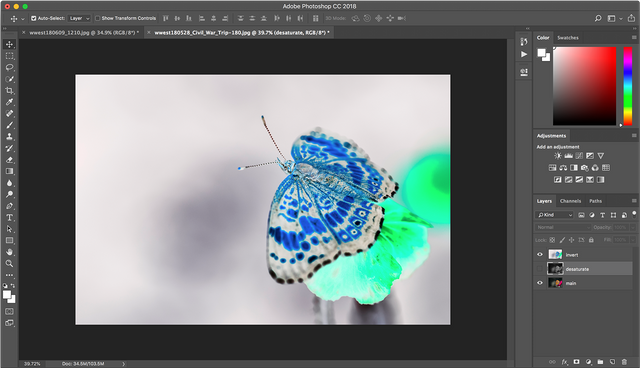 Now export all of the layers to save them as separate images.
Now for the voodoo

Open the inverted and the desaturated images together in a viewer.I am not sure what the easiest way to do this on a PC is, but on a MAC, you just select the two files and push the space bar and it will open them so they can be viewed easily.
You need to look at the Inverted photo and stare at the same spot for about 30-45 seconds. Then push the right arrow to go to the Desaturated photo. The Desaturated photo should appear to be in full color for about 5 seconds before your brain realizes what is going on and then the colors will begin to fade to the black and white picture.
If you would rather try it out with the picture of the butterfly that I took, you can download the pictures and give it a go.
---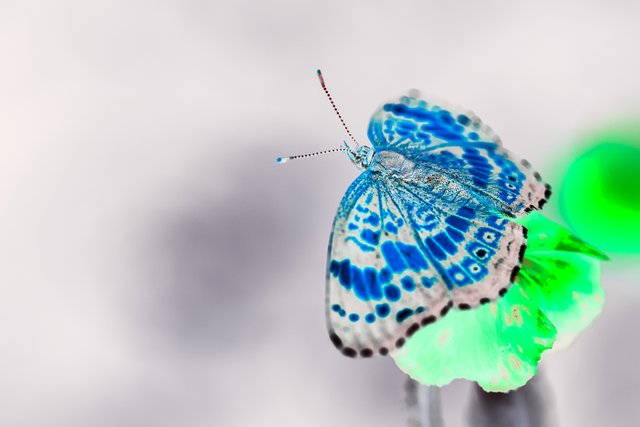 ---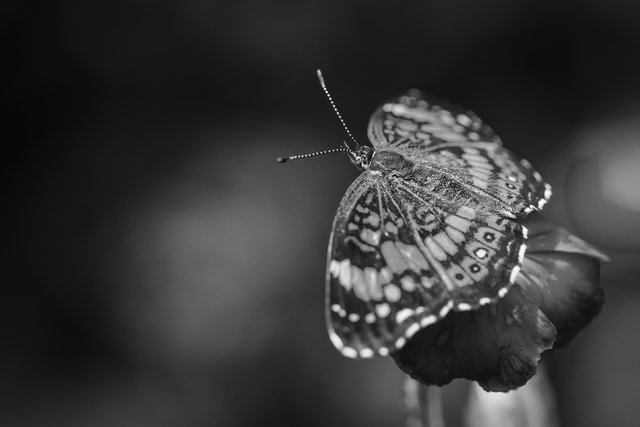 ---
Let me know if it worked for you

Some people have a problem with this because when they are looking at the inverted image, they are looking around the image and not staring in one place. Then when they move to the next image, they move their eyes around and start to blink. I don't know if the blinking makes your brain catch on to what is going on or what, but I have found out that if you just keep looking in the same spot and just let it happen, you will be more successful in seeing the color image on the desaturated image.
Thank you for checking out this cool little trick. There are a lot of examples out there of after images and I wanted to make my own. I hope that you liked this tutorial.