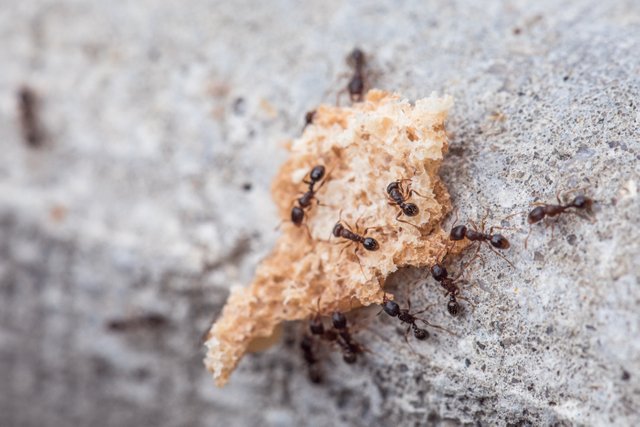 Photo taken by me @derangedvisions
The sharing giants

Yesterday was the 4th of July and here in the US, most people spend that time having a bbq with family and friends during the day and then heading out and going to see the fireworks displays. Our son was at his girlfriend's house, so my wife and our daughter had our own little bbq and I grilled some burgers and then we ate outside while jamming out to some music.
While we were eating some of the pieces of the bun fell onto the ground and then after a few minutes a large swarm of ants came out and began eating the pieces. They were coming from a crack in the driveway near the grass and as news of the food spread, more and more ants began flooding out.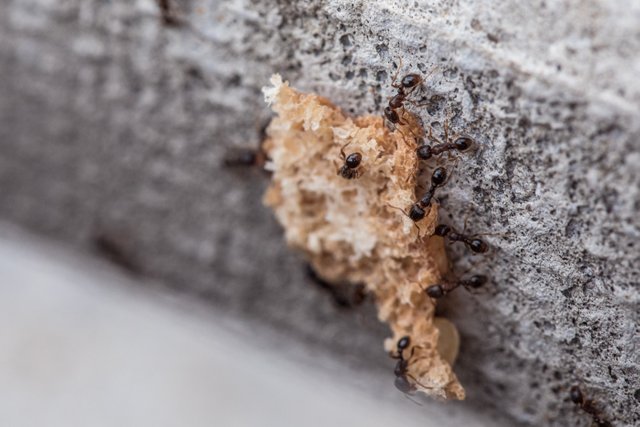 Photo taken by me @derangedvisions
We started to putting pickles, onions, tomatoes, meat and more bun pieces on the ground and pretty soon it was a feeding frenzy. It was pretty cool to see the ants working together to pick up the pieces and carry it down the crack to the nest. Everything that they could carry, they would pick up and start moving it towards the crack and it would disappear down into the abyss.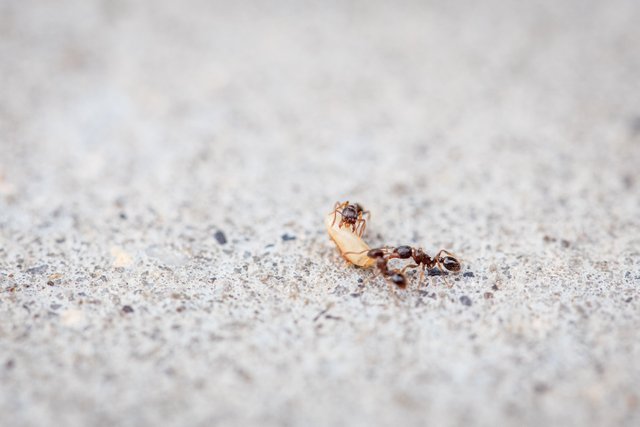 Photo taken by me @derangedvisions
This picture above is a sesame seed from the bun, so that should give some sort of scale of the size of these ants. A few ants picked up the sesame seeds themselves and walked around holding them like trophies, until the wind blew and then it became a sail and they just flew across the driveway for a little ways. Then the ants wandered around like idiots because they were so far away from the scent of the others that they were lost and didn't know where they were.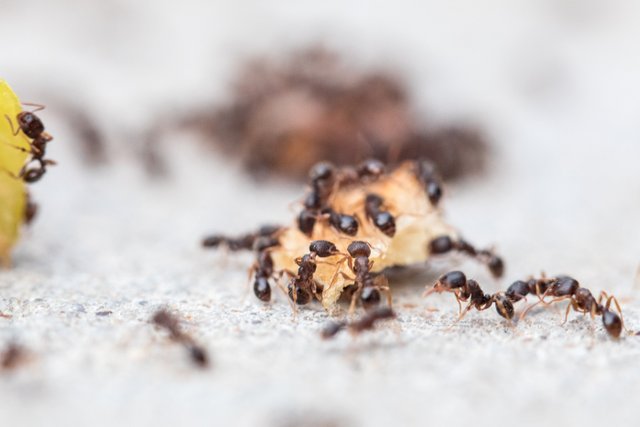 Photo taken by me @derangedvisions
I wonder what was going on in their little ant brains and if they could see us dropping all these pieces of food for them. It makes me wonder if they saw me as their God now. I was a life giver and these were all my children.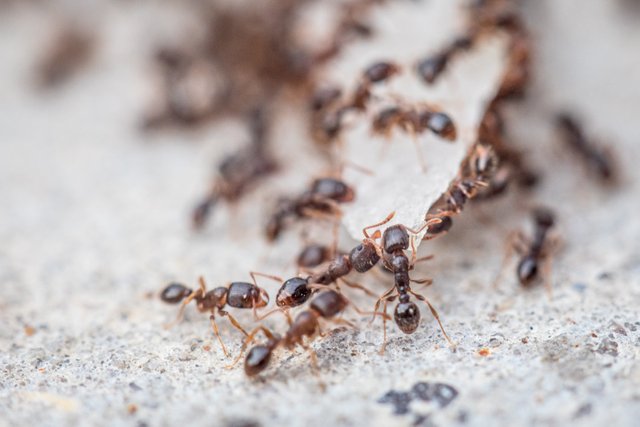 Photo taken by me @derangedvisions
In the picture above, my children are feasting upon the Onion of Life. Little do they know what is coming in the next 30 minutes or so.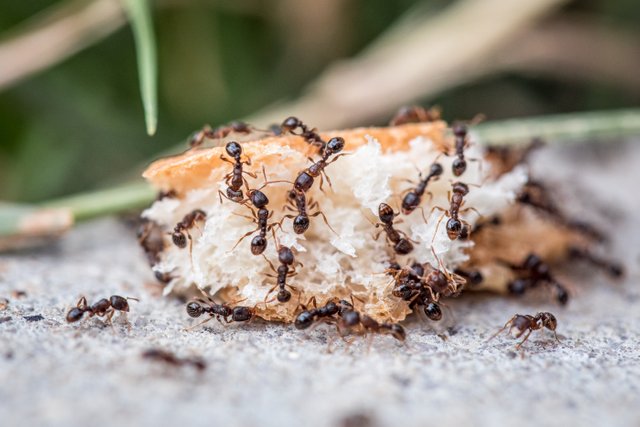 Photo taken by me @derangedvisions
The feast continued and the ants had swarmed all of the food. The wind had begun to pick up and the sky was beginning to darken as storm clouds rolled in. Then the rain came.
This is what it must have been like for Noah, except all of the ants had no ark for safety. I had to just sit and watch as the rain poured down on them, wiping them from existence. I almost shed a tear as their lifeless bodies washed down the driveway, but instead I just finished eating my hamburger.