This is my entry for the Deranged Photography Contest - Wildlife Wednesday (Beginner Tier) which is hosted by @derangedcontests! You can read more about the contest and how to enter here!
A lot of people believe that seeing a cardinal in your yard after a loved ones death is a sign and a hello from Heaven from that person.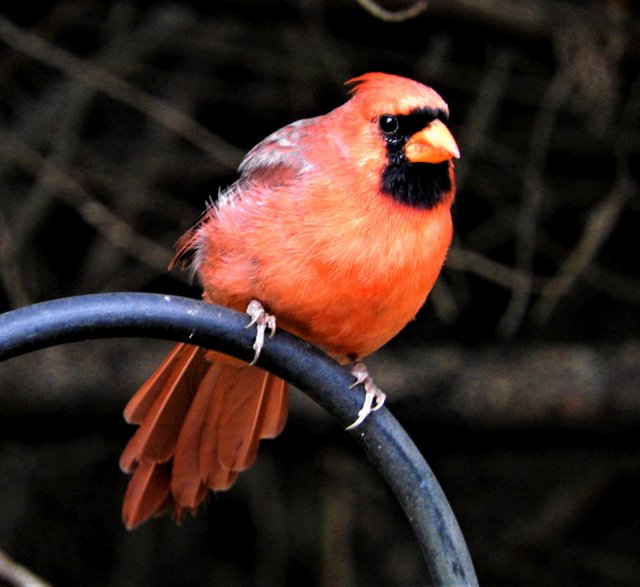 I don't know that I fully believe that but I also believe anything is possible. I've lost three people in my family this year and all three were unexpected. I've had cardinals visit the bird feeders before but if they hear any slight noise they would fly far off. This young male cardinal and a young female have been visiting regularly and I make a lot of noise when I open the window and screen to photograph them but the noise doesn't seem to bother them.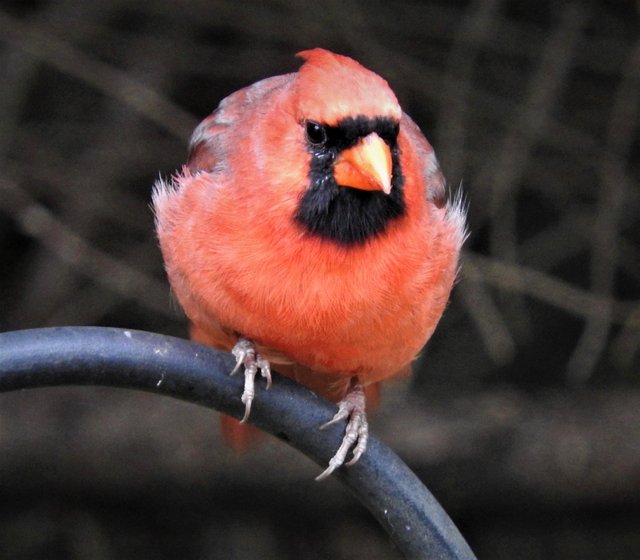 Sometimes, they will fly off to a branch close by the feeder but they come back very quickly. Do I believe it is a sign and a hello from my loved ones? I guess it is nice to think it could be. I've always loved cardinals and try to feed them seeds that I know they like and attract them. The one thing I do know for sure is that it does bring me some happiness to see them and know that they trust me enough to continue visiting. Sometimes, I won't see the little female for a couple of day and when I start to worry, she seems to show right up as if to say "I'm still here and I'm alright". Kind of like what, I imagine, my loved ones would say to me if they could. 😊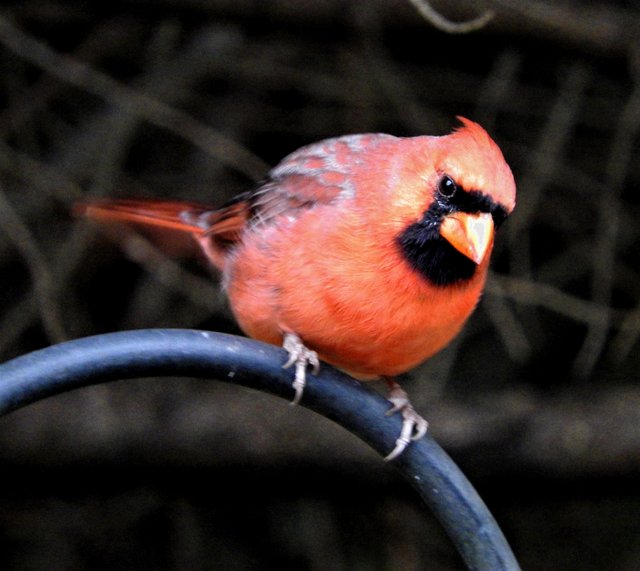 Thank you @derangedcontests and @derangedvisions!!
Thank you @kalemandra for #colorchallenge!!
Thank you @melinda010100 for #featheredfriday!!