Juka her exotic beauty makes it look great in a modern interior.
The Latin name for this exotic plant is yucca.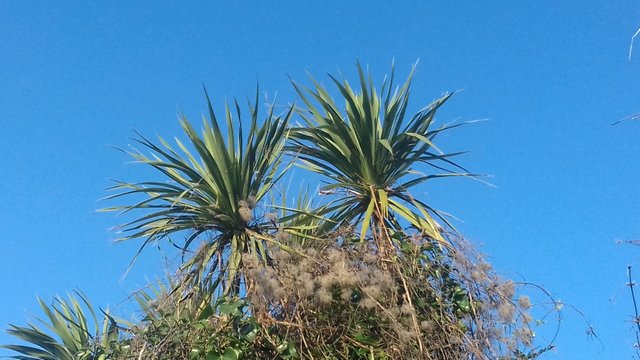 It belongs to the agave family, it has about 50 species of perennials, shrubs and trees.
It comes from semi-arid areas of South and Central America and the arid regions of the United States.
Appearance description
---
The garden is made up of beautiful, tall, white inflorescences, but in the apartment they bloom very rarely.
---
have hard, sword-shaped leaves ended with a sharp spike and collected in dense rosettes
bell-shaped flowers, in white or cream color
older plants produce a branched trunk.
Requirements
needs a lot of light, tolerates direct sunlight
it is good to put it in a secluded, sunny place in the air
staying in too dark places disappear over time
prefer sandy and permeable soil
the substrate should be constantly slightly moist
we replant in spring once in 2-3 years, when the roots fill the pot completely
use multi-component liquid fertilizers.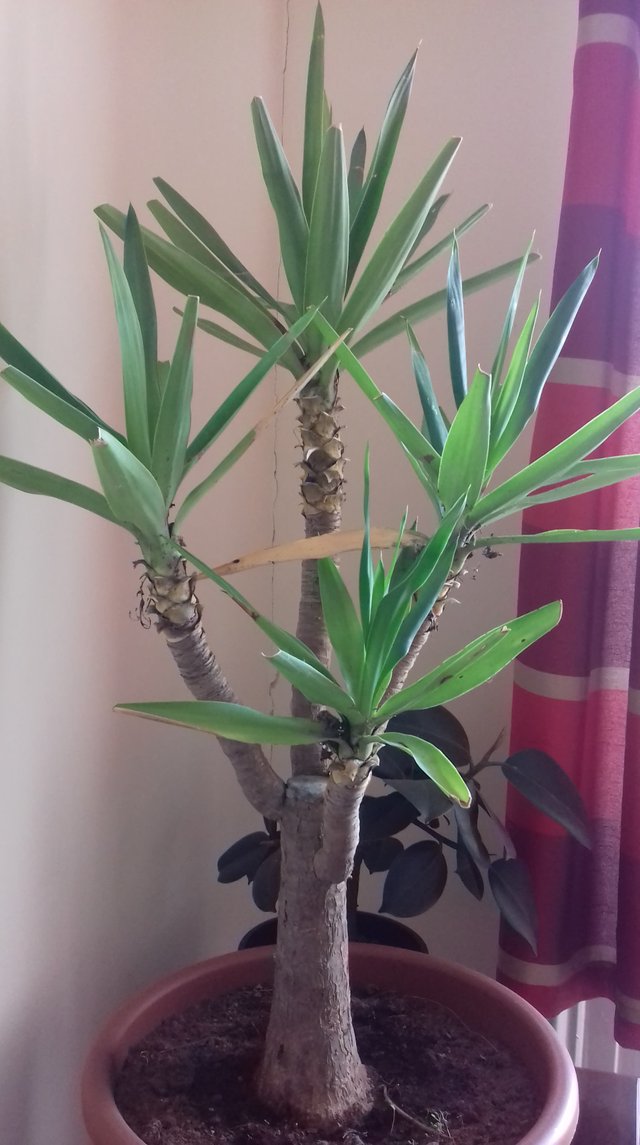 Diseases
soft bacterial rot
a very dangerous case of this disease
leaves turn brown from the root to the top and give off an unpleasant odor
you should throw away the plant and it can not be saved
spot blotch
spots on the leaves, initially gray or brown, sometimes darkening
spray with Biosept Active alternating with Score 250 EC or Topsin M 500 SC fungicide.
spray with these products outside of the home.
Thank you
{my own photos}