PET PHOTOGRAPHY: See you soon, Michelle!
Hi there! 😺
When I was at my mom's place, my whole family was with me also. Max was really scared at the beginning but Michelle was on his own from the first moment. It was amazing seeing him having so much fun! He was jumping, climbing trees and haunting almost 24/7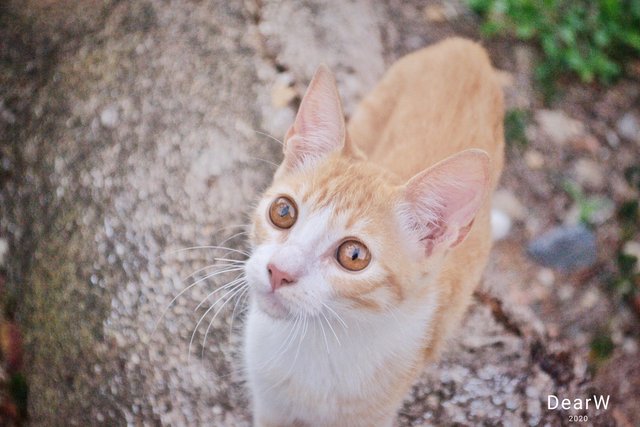 I remember one boring afternoon there. Electricity was cut off and I was basically staring at the ceiling. I heard noises from outside of the house and when I looked up at the window, there was Michelle playing and climbing.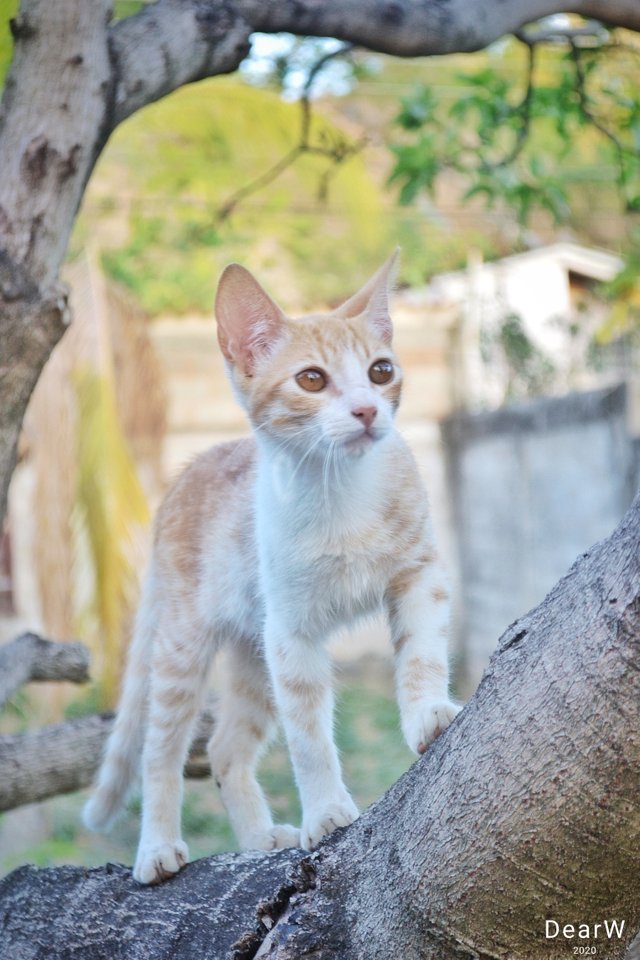 I grabbed my camera and immediately went out to take some pictures of him. These pictures look like it was an easy thing to do but was totally the opposite. Every time Michelle saw my camera he tried to take it to play with it.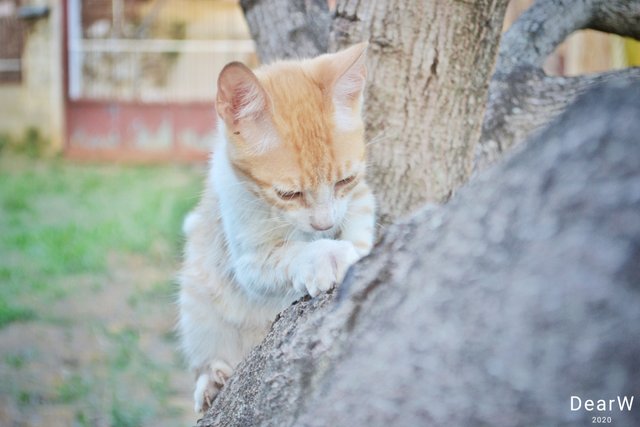 We've returned home like a month ago and Michelle stayed at my mom's place. My mom has told me that he's a handsome cat that loves nature and now has made some new friends to play with. He hasn't noticed at all that we're not there. Lol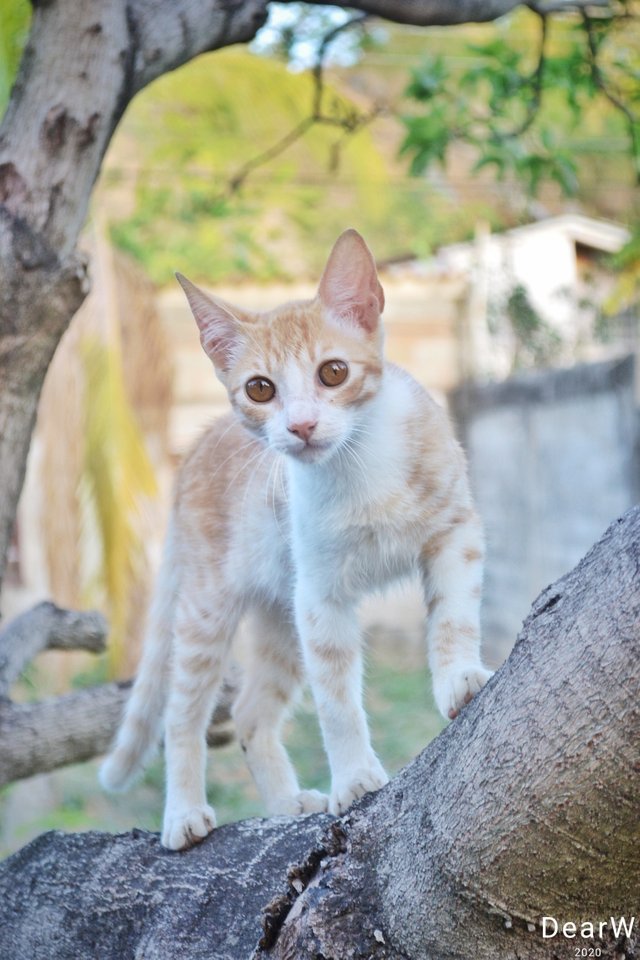 When he gets tired of playing, he likes to be inside the home taking naps, eating, and drinking water. Recently has been raining a lot so he spends more time inside the house because of this.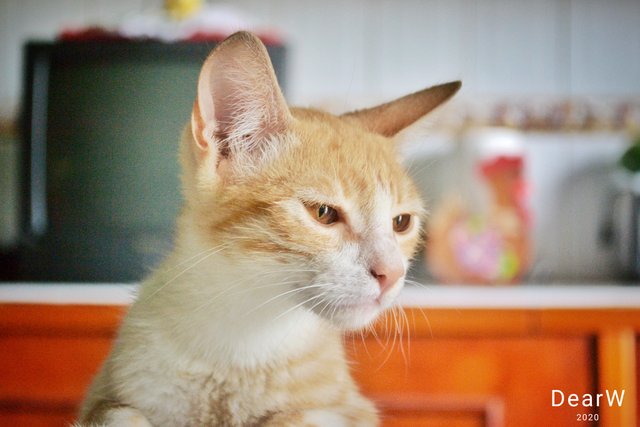 Thank you so much for reading, see you next time.

Lots of love,
W.
---
CREDITS | CRÉDITOS
Photos shooted by me with a Nikon camera | Dividers designed on Canva • Photo on the divider from Pexels | Photo Editing App Snapseed | Earn Free Bitcoin | Crossposted from my blog on Hive