My Country Flag [TOGO]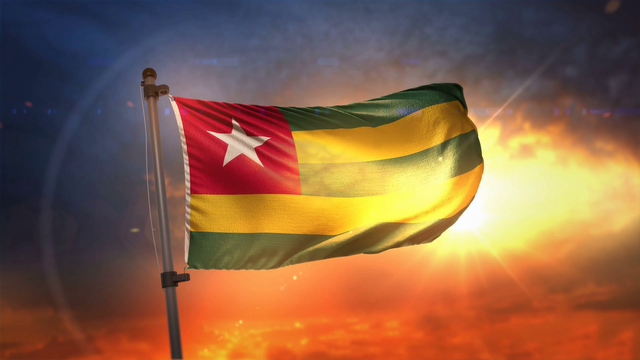 Historical
Our flag was adopted at the time of independence on April 27, 1960.
It was conceived after a competition launched in the country in anticipation of independence and won by the painter Paul Ahyi (1930-2010), considered one of the greatest African artists of his generation.
Meaning
Our flag consists of five horizontal stripes of the same width and green colors (top and bottom) alternating with yellow stripes.
A white five-pointed star is shown on a red square placed in the upper corner of the side of the pole.
The five horizontal bands correspond to the five different regions of the country.
The red square is intended to express the loyalty and patriotism of the people.
The Green symbolizes hope, fertility and agriculture.
The Yellow represents Mineral wealth and faith that hard work and strength will bring prosperity.
TheStar symbolizes the Life, purity, peace, dignity and independence of Togo.
The proportions are those of a golden rectangle.
Lomé - Togo, West Africa
@daniostar