This is a fun post about my favourite beverage: Cappuccino! Everywhere you go they have different ways of serving the same thing. Some are served in tall glasses, some a served in coffee cups. Some have foam, some have cream, some have a layered look and a lot of restaurants go all out and create beautiful patterns on top. Today I will show you a few photos which I have taken of the various types of Cappuccino I have been served. Frankly one never knows what to expect when ordering a Cappuccino.

In Uruguay, you typically receive a tall glass with coffee and the cream is an optional extra, which is very decadent! you can even have cinnamon and hot chocolate sprinkled on top.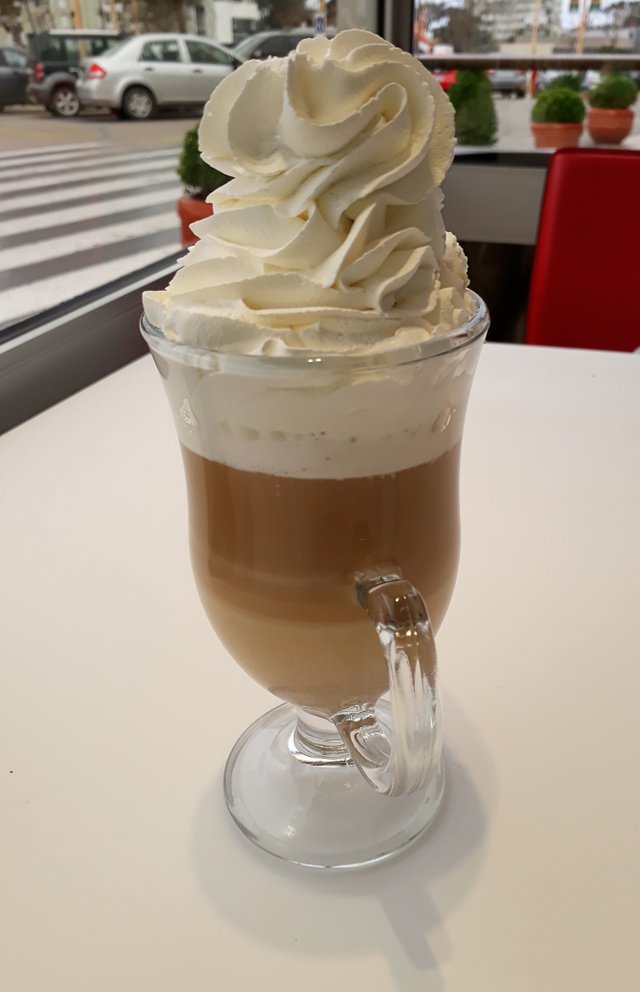 or you can have the layered normal version with foamed milk!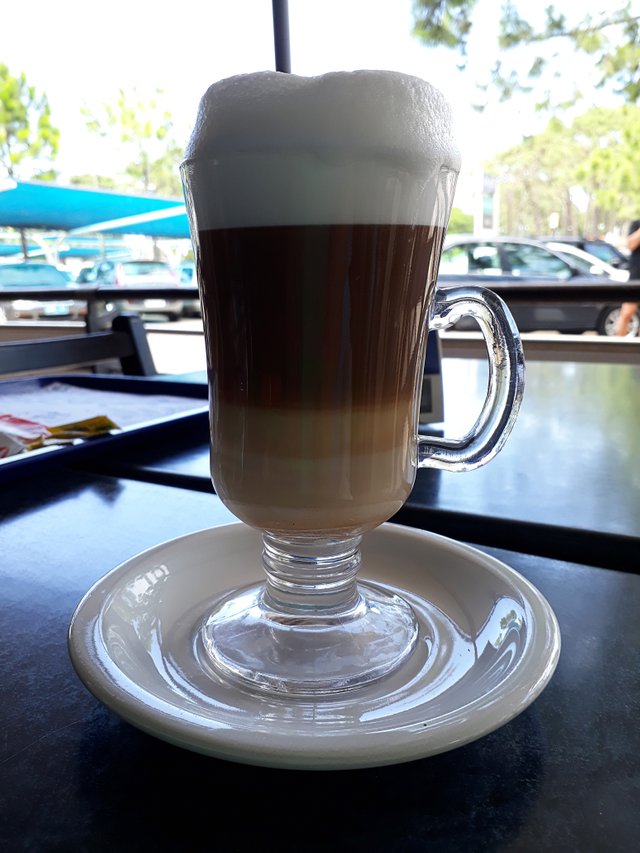 Then in South Africa, a Cappuccino looks very different. Usually served in a coffee cup they are often decorated with patterns which someone has practised for many hours. (no wonder they are so expensive, lol). Here are a few photos I took on our last trip!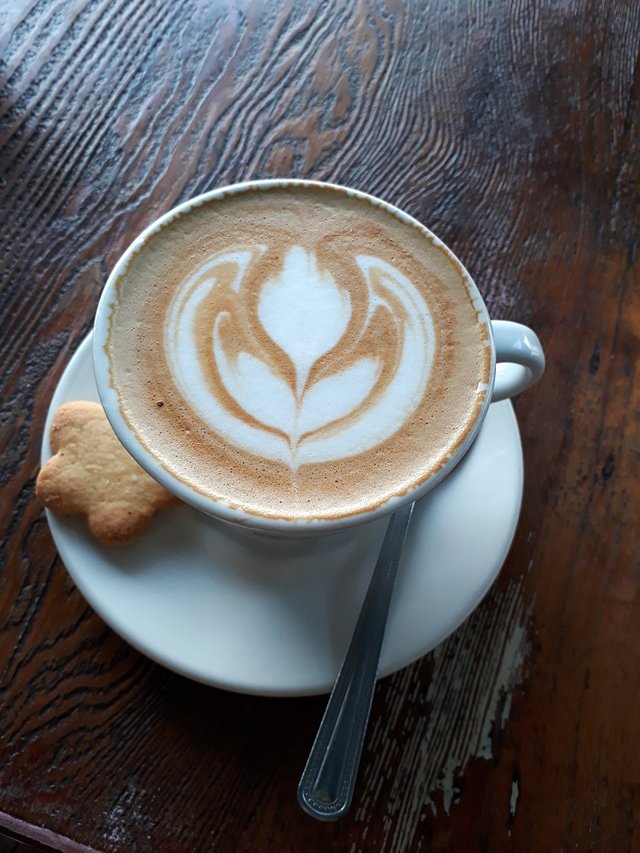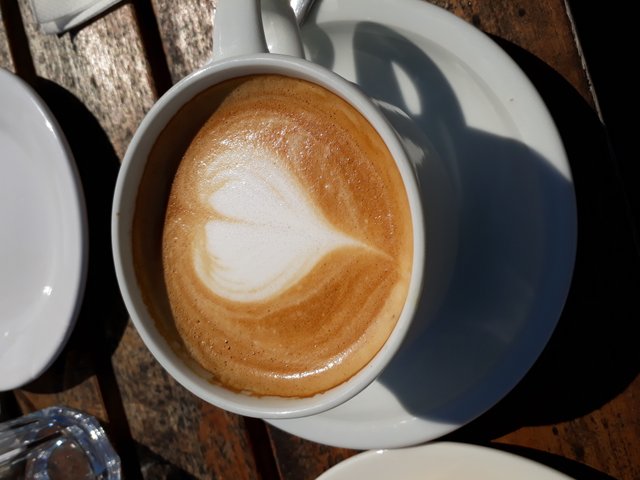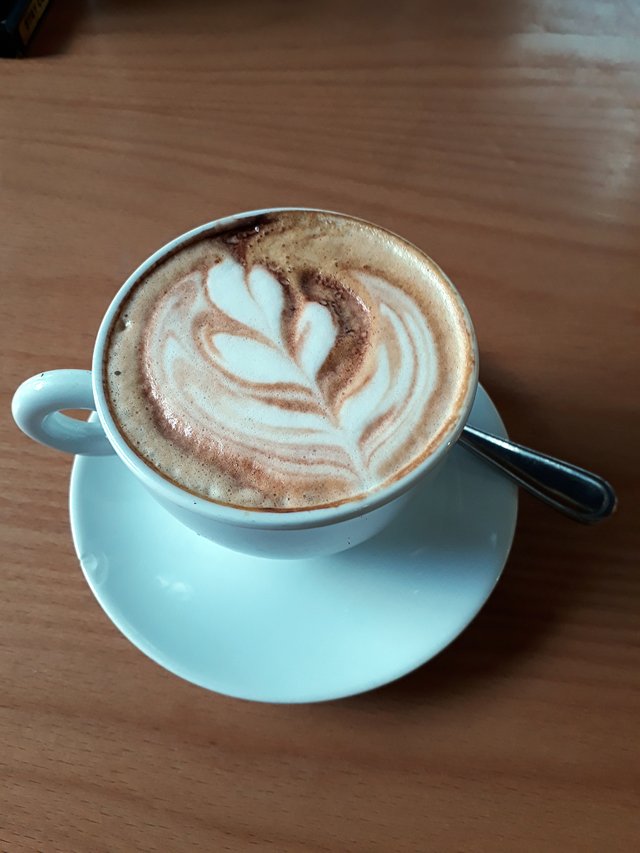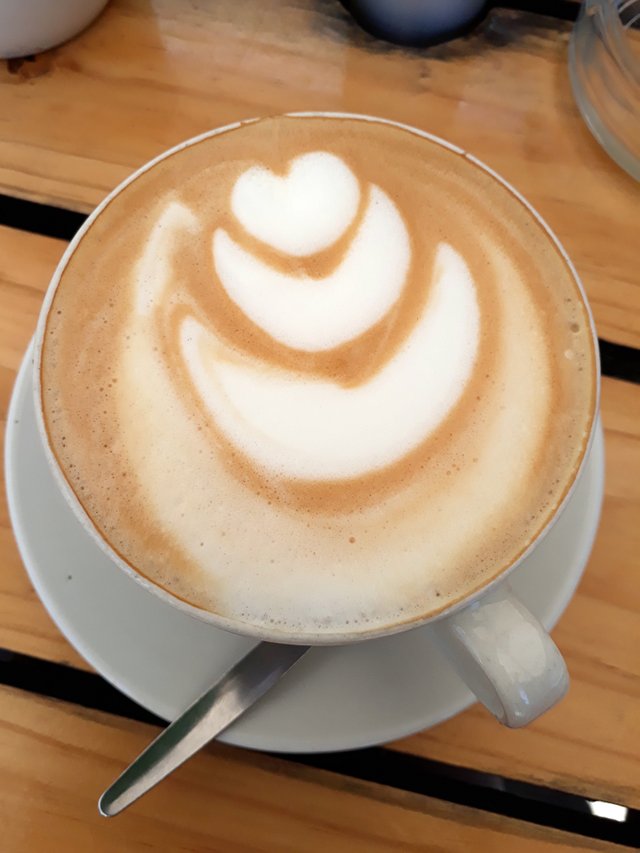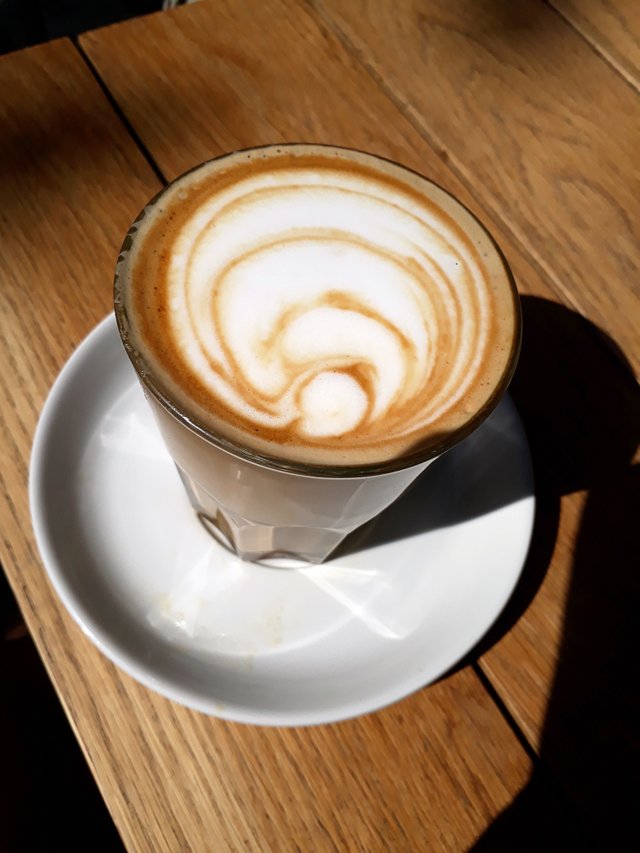 As you can see some of the artwork is better than others but at the end of the day, I enjoyed everyone equally. So that is it for today with my Cappuccino Fun Post. Why don't you share some creative Cappuccino art with us as well? It's always nice to see others' creativity!





All photos taken by me with my Samsung Smartphone
this post was shared on steemit and whaleshares