I am from Canada. I have spent five months in Mexico, one in the Yucatan and four in Acapulco. Right now I am in Acapulco and I live up in the hills. Across from our apartment are trees. I love watching birds and squirrels in these trees each morning. I have never seen so many hummingbirds and other tropical birds that I'm not used to.
Usually it's the squirrels that I see climbing around. I love watching them jump around.
This morning I was in the kitchen and saw something that made me wake up and remind me that I am not in Canada right now. I saw a lizard on the hydro wires. I never thought they could do that. I have only seen them on rocks and on large trees near the base.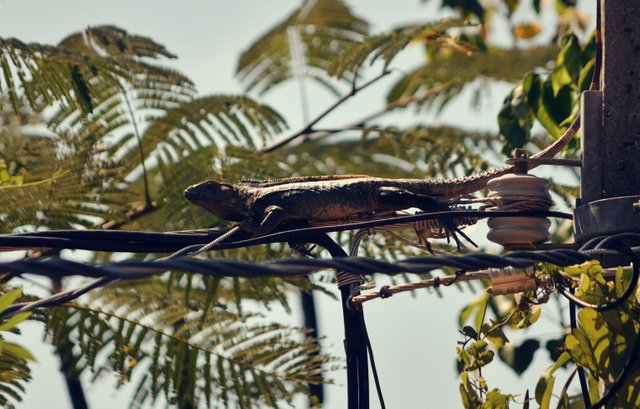 This guy was so fun to watch but I was slightly worried for him. He had such a difficult time getting across the wire. I thought he might slip a couple of times.
He finally made his way to the tree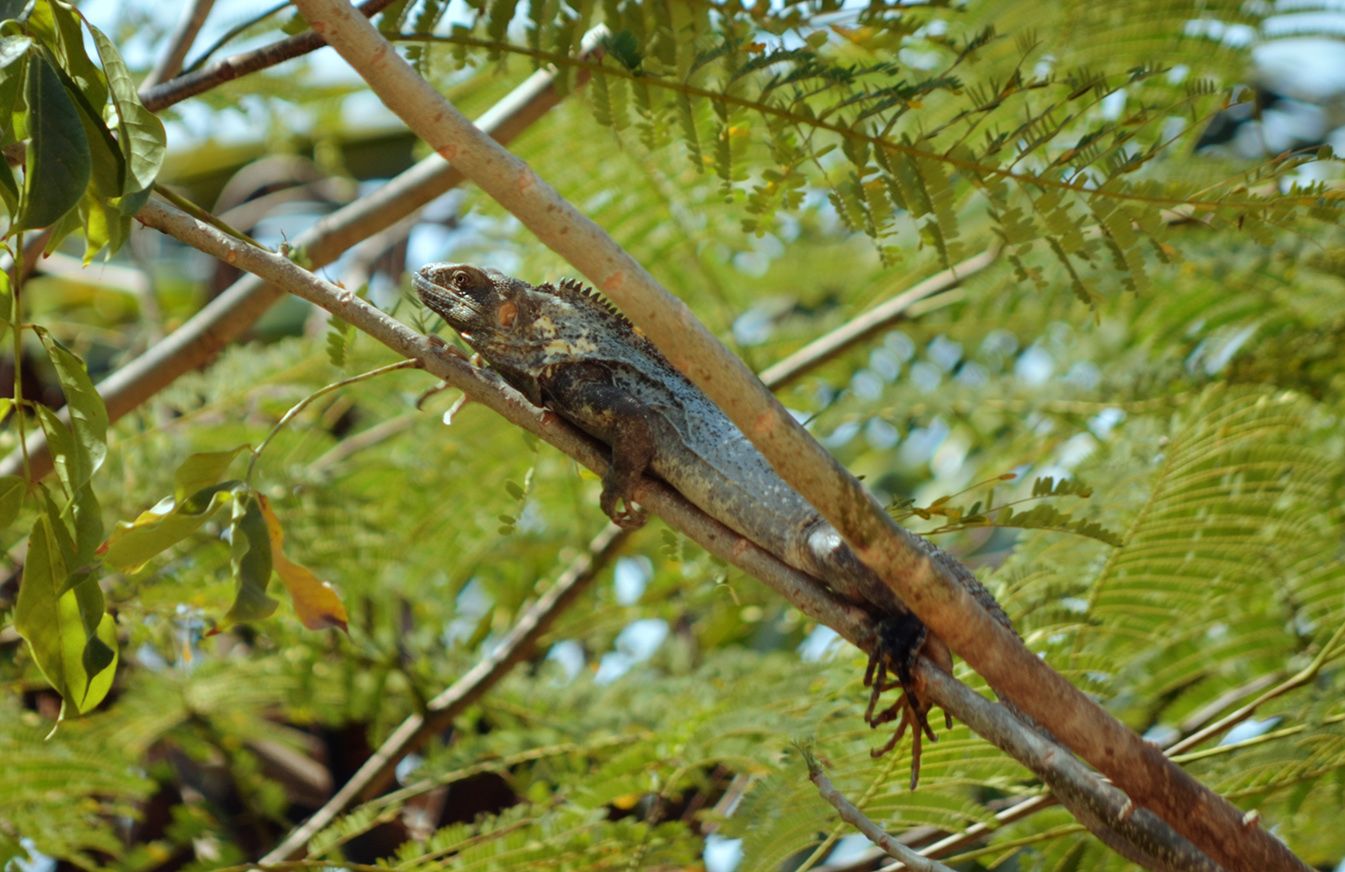 He still looked like he was struggling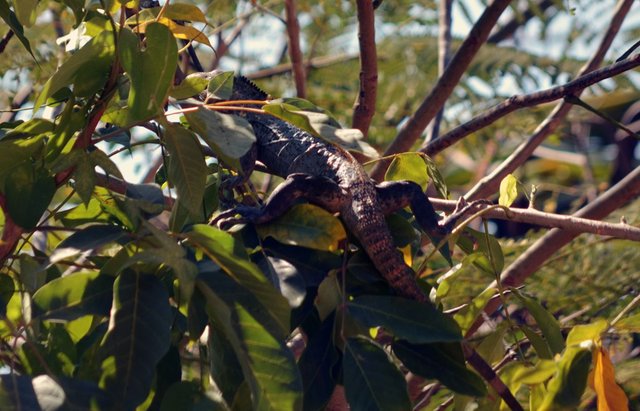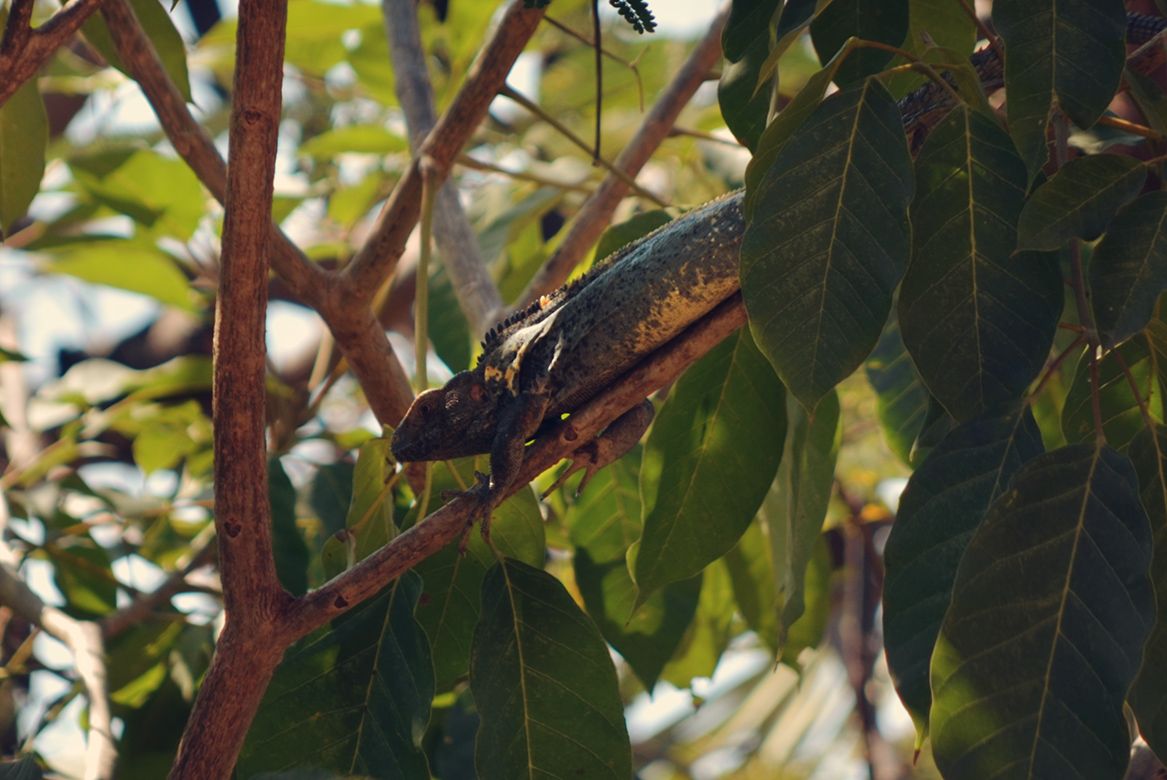 He seemed happy at the end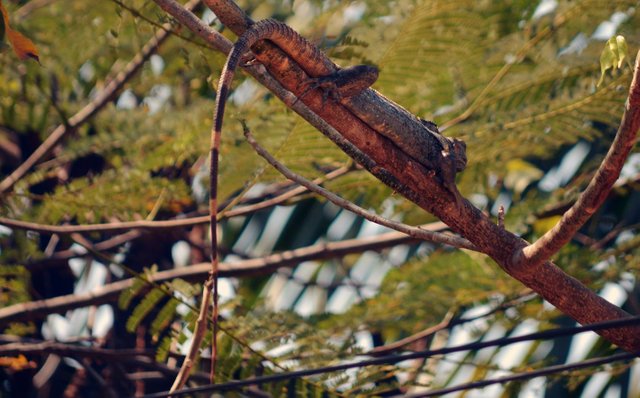 Even though I may not want to come suddenly face to face with this guy, although I once kissed an iguana, I really feel glad to see lizards and gekos when I am here.
They are a sign that there is a pest control. Everything has it's purpose.