Flashback Friday: Hormone Monstress Makeup!
Happy Friday!
I'm so excited that this hectic week is finally coming to an end, and I'm looking forward to sitting down with a glass of wine later and editing!
I wanted to share with you a Makeup look I did a few months back for my friends over at Big Mouth- i worked on the production side of the show early last year, and I knew it was going to be a huge hit the second I read the first script.
The Hormone Monstress was immediately my favorite character. She's voiced by the insanely talented Maya Rudolph (who is a DELIGHT to talk to in person), and the character oozes sass and attitude. If you haven't watched the show on Netflix yet, maybe that's what you should do this weekend! ;)
I made everything myself. I threw together the ears and horns quickly with tin foil, paper maché and a couple layers of liquid latex to get a natural texture. I sculpted the nose myself and covered it in liquid latex as well- liquid latex isn't my favorite thing to make prosthetics out of, but it's quick, cheap, and easy. I love all of those words.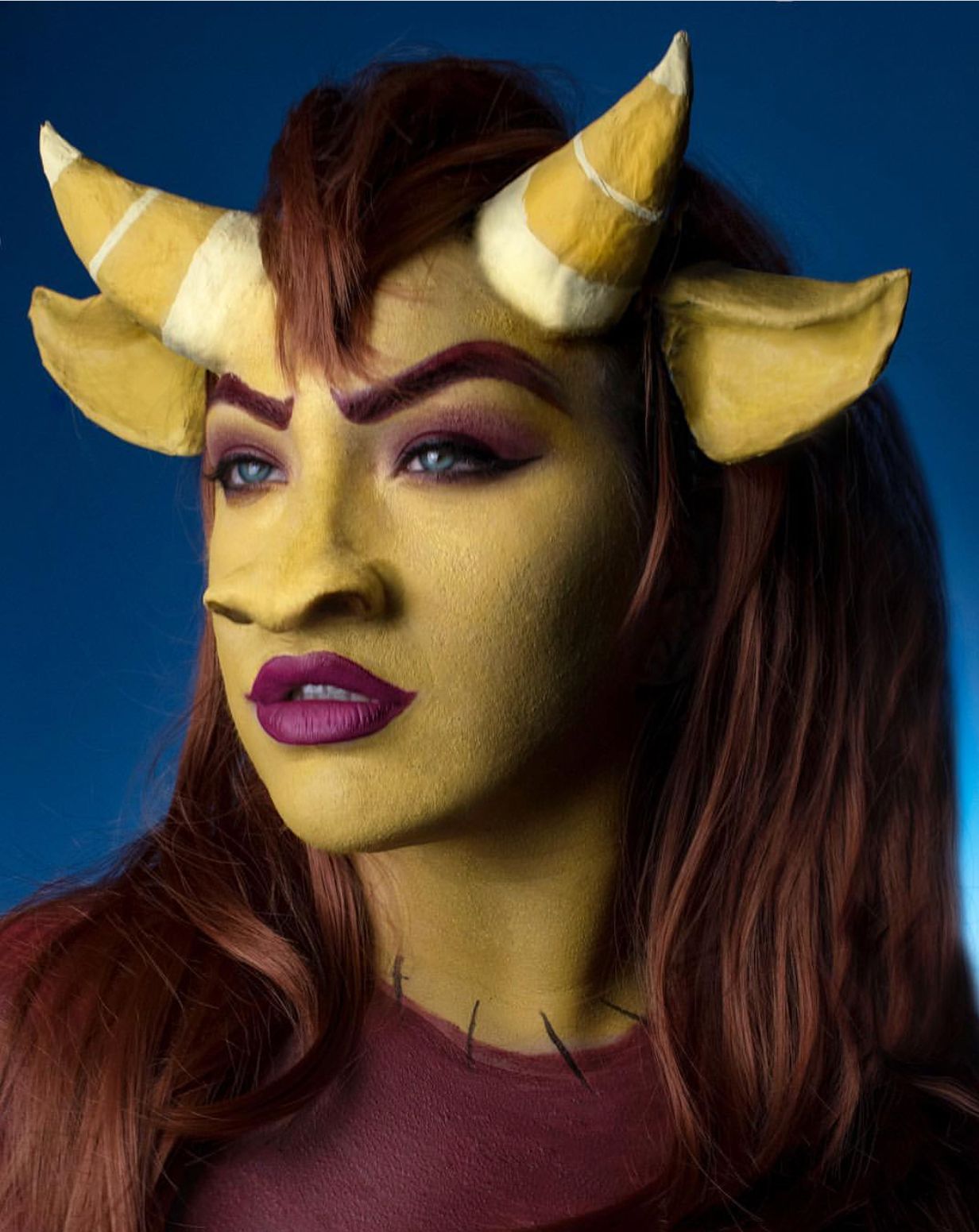 I'm extremely anal about getting things as screen-accurate as possible, so I had to mix a lot of different body paints to get the perfect yellow and reddish-brown!
Here's a photo from the show- let me know if you think I got it pretty close!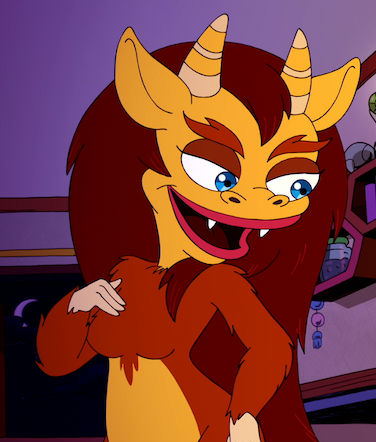 Show some love by upvoting and resteeming! xx