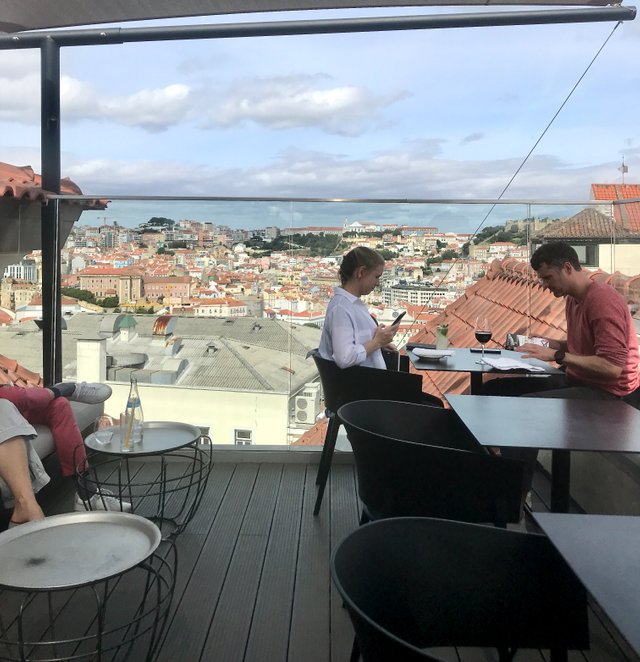 One of the best aspects of Lisbon is its walkability. Although parts of the city are hilly and steep, its density allows one to step out into the street and just roam.
And that's exactly what we did.
Renting an Airbnb near the waterfront, we had spent the first few days wandering through the close, myriad streets nearby. We were feeling adventurous, and decided to head uphill to Lisbon's bohemian, alternative neighborhood, Bairro Alto, to gain a little altitude, if not some attitude.
Heading due north, it wasn't long before the Barrio put the Alto in our way. Not exactly strenuous, but not a cake walk, either, we wound our way along the Rua do Diário de Notícias until we were a little tired and thirsty.
Fortunately for us, we paused in the street long enough to spot a Super Bock beer sponsored placard suggesting Lumi Rooftop Bar, above. Ready for a break, we strolled into a the Lumiere Hotel lobby, stepped into the elevator, and strolled into a mostly empty, but classy looking restaurant. As if reading our minds, the server directed us immediately outside to a glass-lined deck with these incredible views of Lisbon.
Off to the far right, you can see São Jorge Castle perched atop Lisbon as it has been since the 12th century.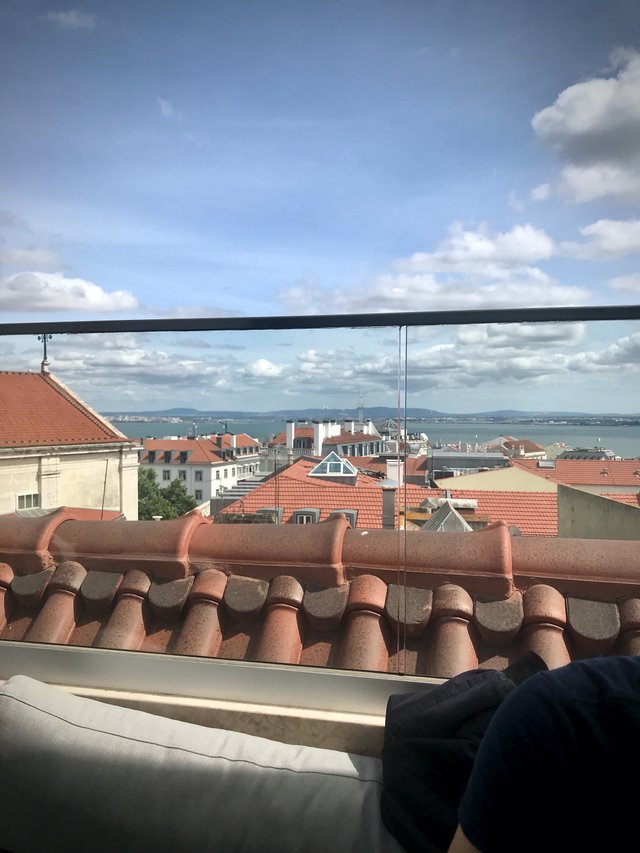 Red tiled roofs sloped off across the horizon. The Tagus River, slow flowing waters that drive deep into the Iberian peninsula, crawls out to the Atlantic, beyond.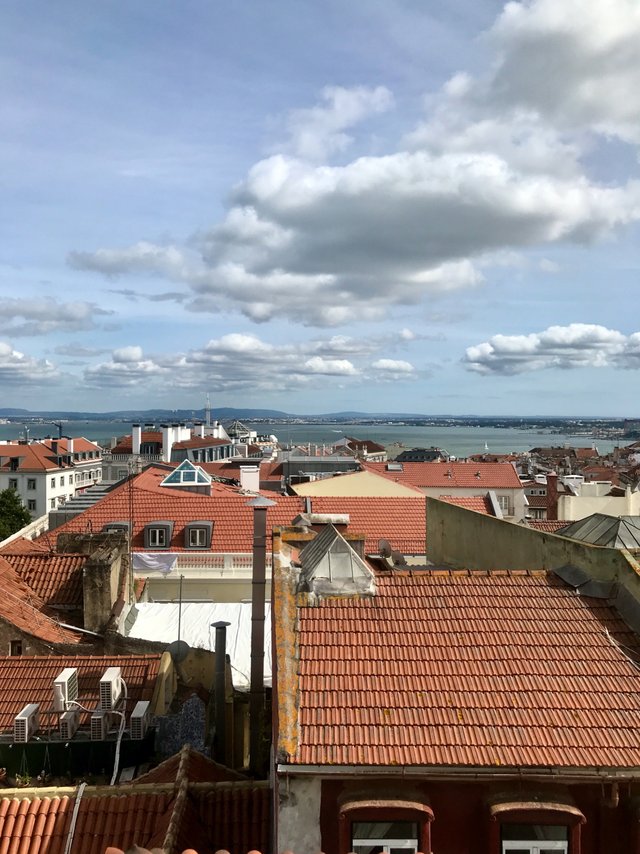 I had yet to try Super Bock, a Portuguese Lager, until this stop. It was light-bodied and refreshing. And I opted for the 22oz glass mug to ensure my thirst was completely abated.
My daughter and her husband opted for beautifully crafted cocktails. I believe they were cappuccino and strawberry based martinis, but perhaps a Steemit bartender might know otherwise by the looks of them.
The prices were reasonable. The tables, rather close together, but without a crowd, quite comfortable. The views, however, were magnificent and well worth the visit to the Lumi.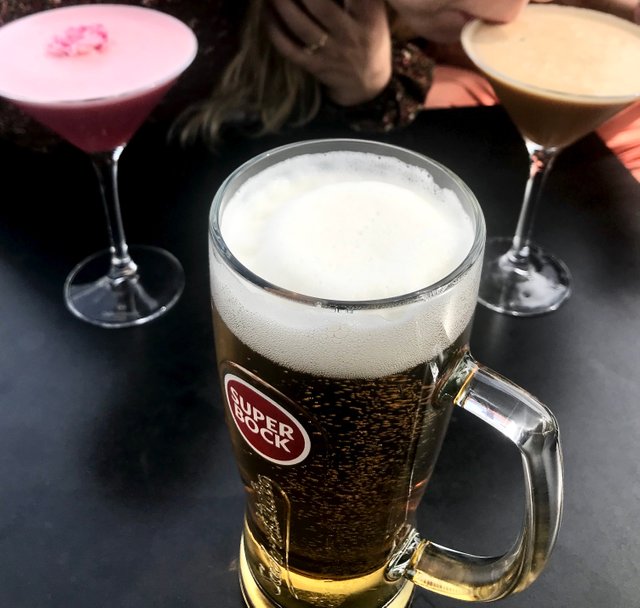 Very centrally located, and an easy enough, but somewhat vertical walk north from the waterfront, Lumi Rooftop Bar is deserved of a stop. We didn't try the food, but judging by the care involved in crafting of our drinks, I would have no reason to believe that the fare would not be equally as good.
Easy walk. River views. Great drinks. I would encourage you to make the Lumi a destination for lunch, or just drinks, while roaming the bustling streets of Barrio Alto. Cheers!