This is a random collection of photos I've taken during the past week. We have had really nice weather lately, so you have to enjoy it while it lasts, especially since the summer is quite short over here. It's very likely that we will have really strong signs of autumn already in about a month and a half. Anyway, it doesn't matter, I have nothing against the autumn season! In fact, I really enjoy that period of the year!
---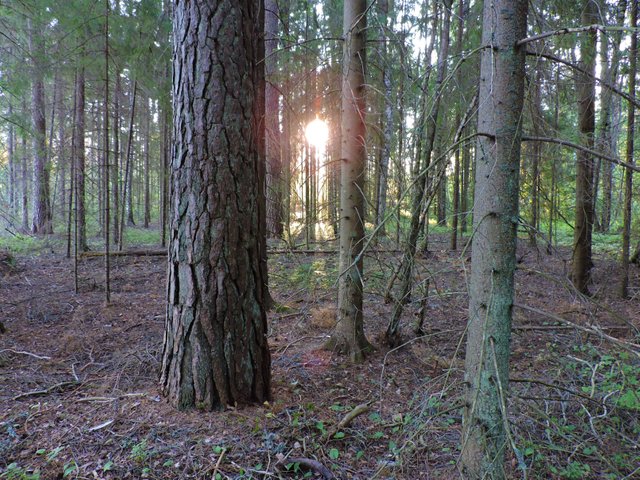 I have always liked to take pictures of sunsets in the forest!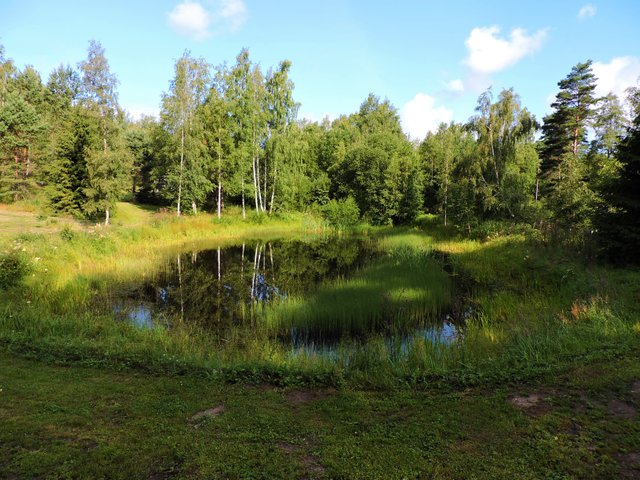 Very nice reflection off the pond.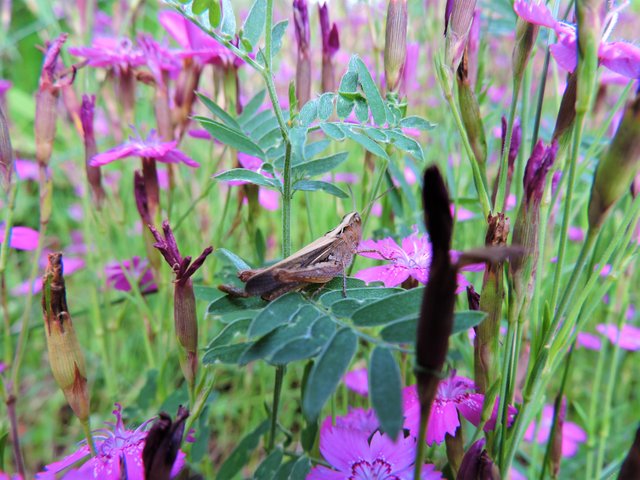 Grasshoppers, they are everywhere in our garden. Our cat likes to catch them and eat them! Surely a delicacy!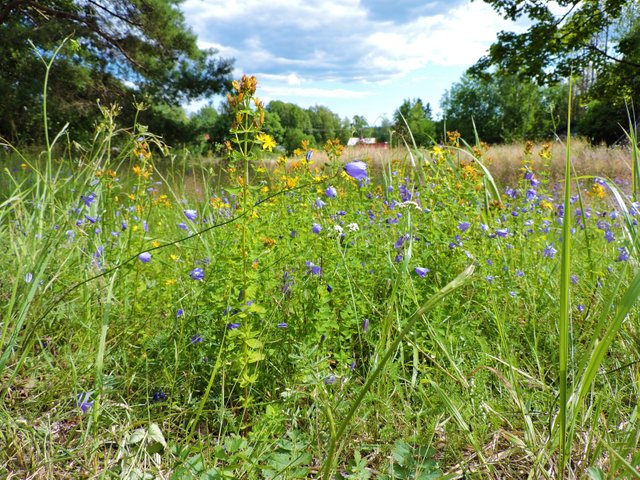 I like the colors in this picture, very summery!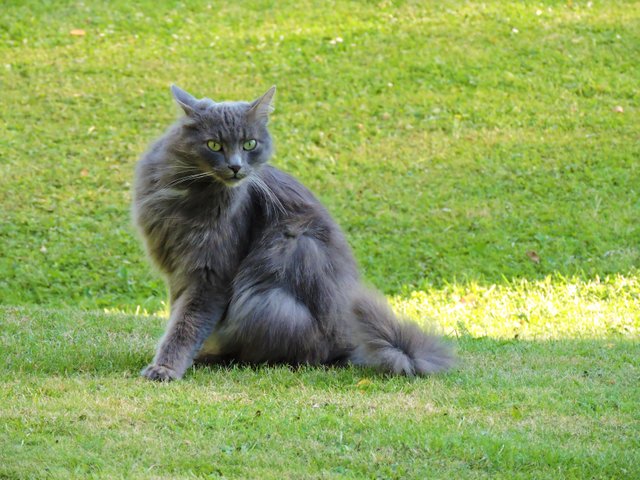 This is Seppo! A beautiful male cat in our neighborhood!
---