This is my first entry for the B&W Photo Contest.
TI do not even know what to say about this photo. When I first started photographing, I had a craving for industrial photography. But looking through the old photos, I see that there is nothing interesting in them. In general, I was interested in the objects themselves. Which however too are not impressive.
But one day I tried to get close to an industrial enterprise and take a few pictures. The first experience of night shooting and lack of time to think led to the fact that all the photos were spoiled. The fact is that photographing such objects can be dangerous. If the security service finds you behind this occupation, then you will have a trouble.
As a result, only one photo I managed to get a normal result, which I managed to improve with new knowledge of photo processing.
---
---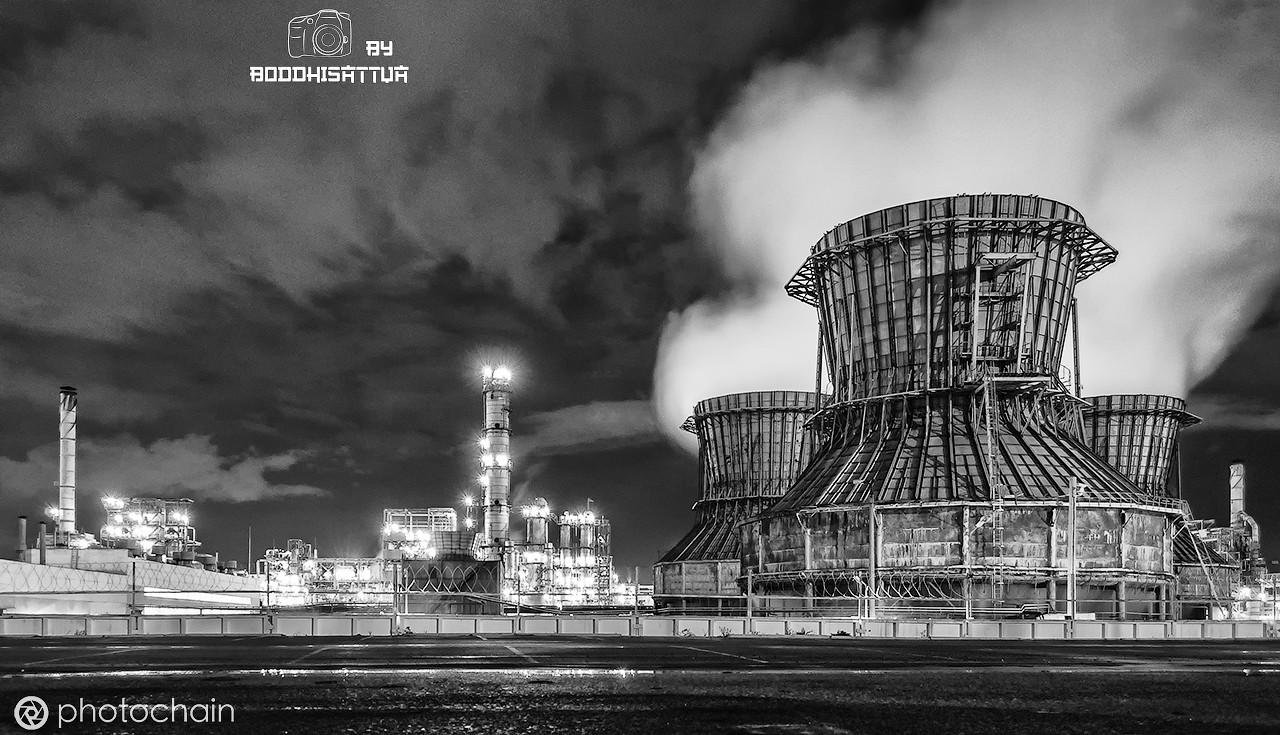 ---
---
Nikon D5000 + Nikkor 18-55 VR
---
I strongly recommend to open the photo in a separate tab to appreciate it.
---
Do you like this post? You can see more of my works in my blog @boddhisattva