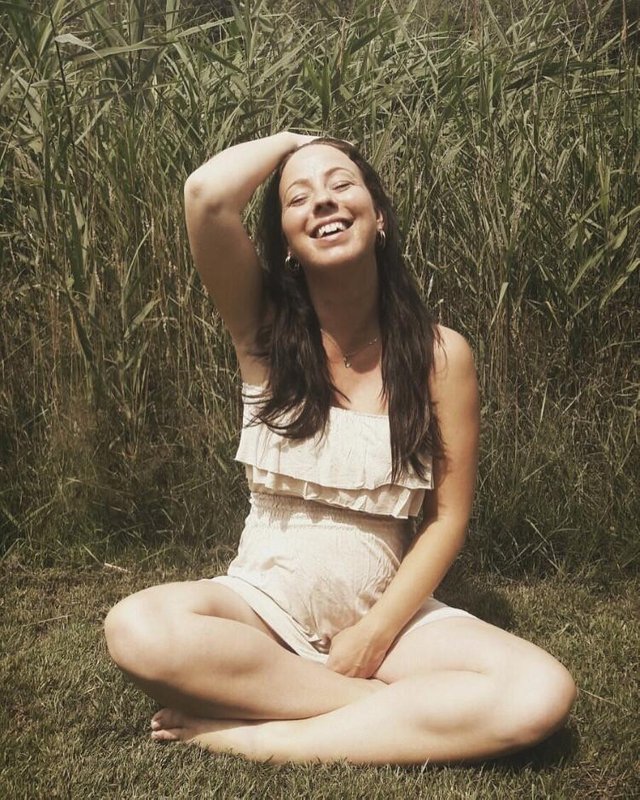 Hey Steemians, in one of my posts I've mentioned that I will become an auntie again 💃🏽! Duedate is on the 27th of October and I am so excited to meet my little baby niece! 😍
Yesterday, my sister in law sent me pictures of her 'pregnancyphotoshoot' that she did with her daughter. Her daughter is only 12 years old and already so creative and talented!
I would like to share some pictures of my beautiful sister in law and her lovely babybump. The first pic is my favourite!!!