---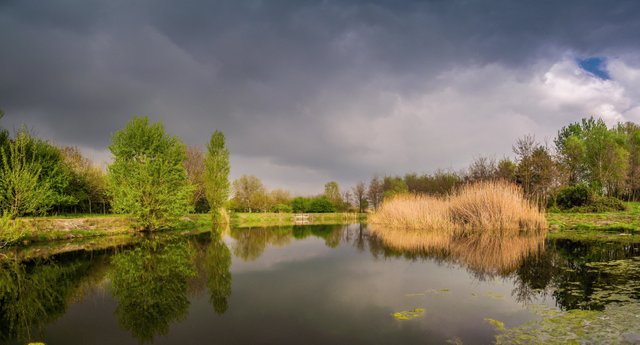 ---
For the past four weeks, I've been trying to catch a butterfly everyday. After many unsuccessful attempts, so much frustration and even anger, today I succeeded! When I say "catch" I'm actually thinking about making photos of butterfly .
---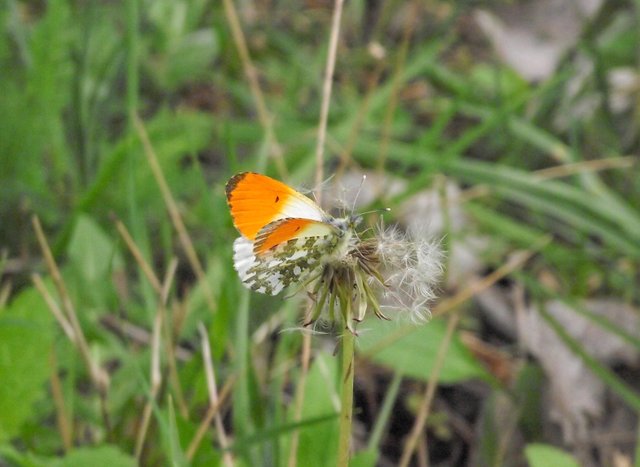 ---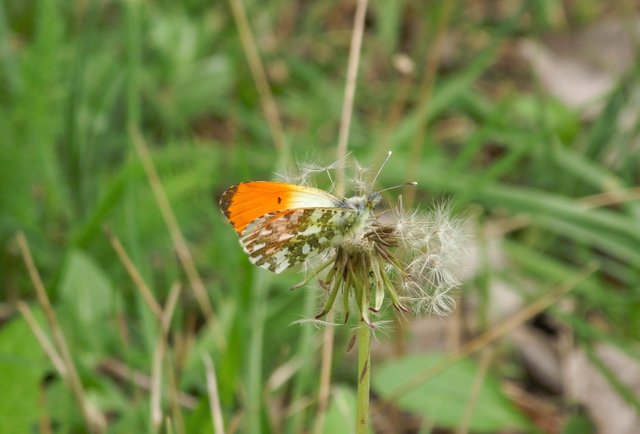 ---
I went for a walk, as I walked towards the canal, the sun suddenly appeared and the whole environment suddenly began to look different, full of vibrant colors and life. A smile appeared on my face, I said aloud: Finally!
---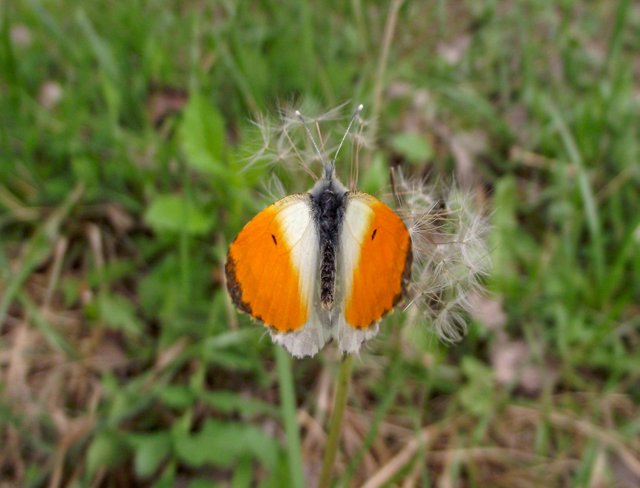 ---
Later in the day, I realized that the sun shone only for an hour, just as long as I was in my photo hunt. Incredible!
---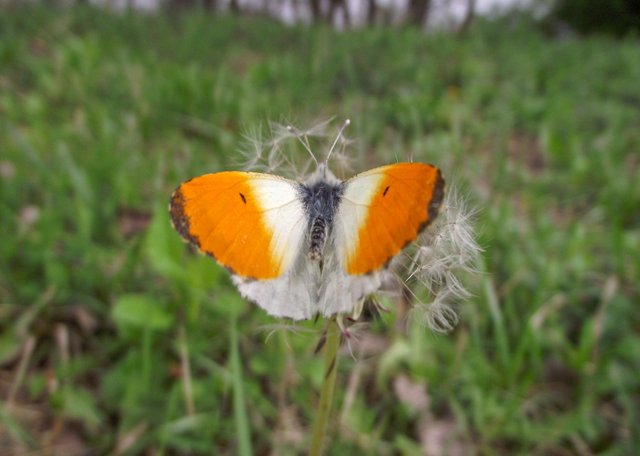 ---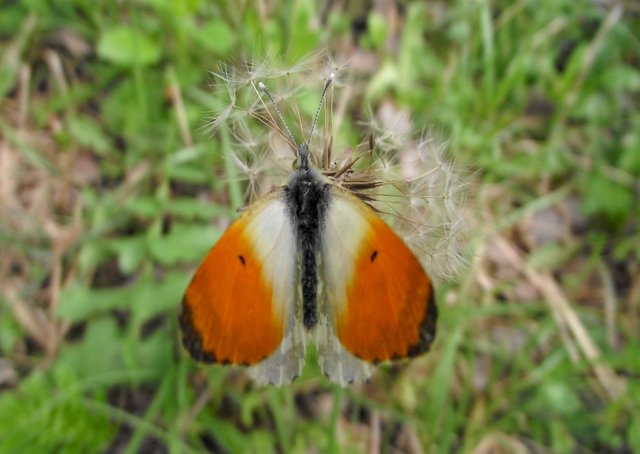 ---
I watched wild flowers because on them I first find a butterfly or some other insect. Soon I noticed several white butterflies, and then a butterfly called Orange tip (Lat. Anthocharis cardamines), I followed it, but I did not expect much from this action.
---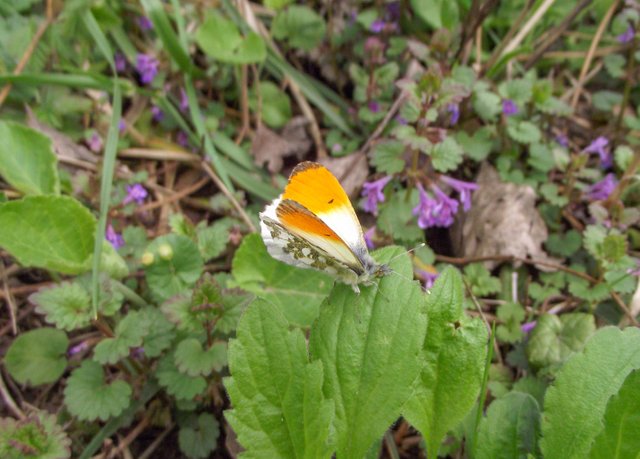 ---
He landed on some kind of plant, I slowly approached him, the camera was already ready for shooting, the photo session could start!
The Butterfly changed the position several times, but this time it was not a problem for me, every time I came to him very easy without any troubles. Something was very strange to me here, it's usually very difficult to come to this type of butterfly, he scare and fly away.
---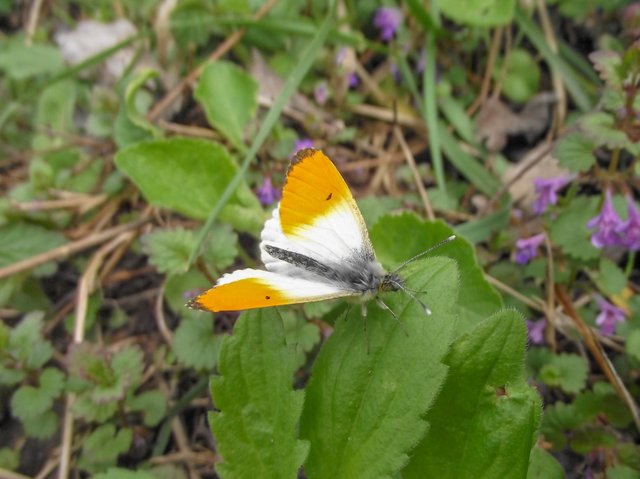 ---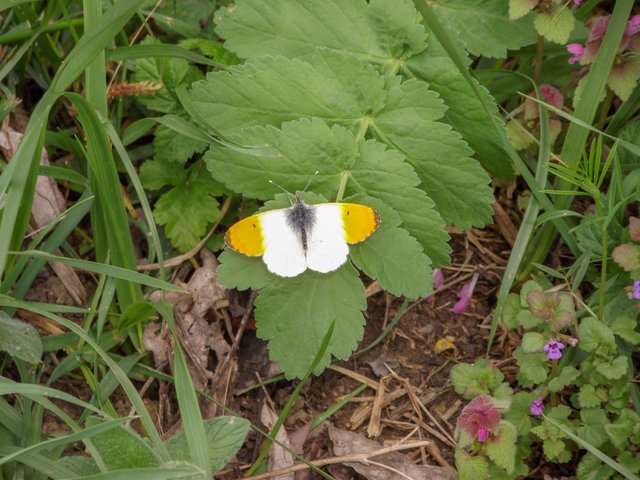 ---
I realized that after 3-4 days of uninterrupted rain, the butterfly was hungry and that the first thing to do when the sun appeared is to go to feed itself. This is the main reason why the butterfly was so quiet.
Later, as I followed him, I noticed that in the presence of other butterflies, he took up the mating position.
---
---
The reason why I say "he, him" is that this is a male butterfly, the female butterfly does not have orange tips on its upper wings, her wings are white!
---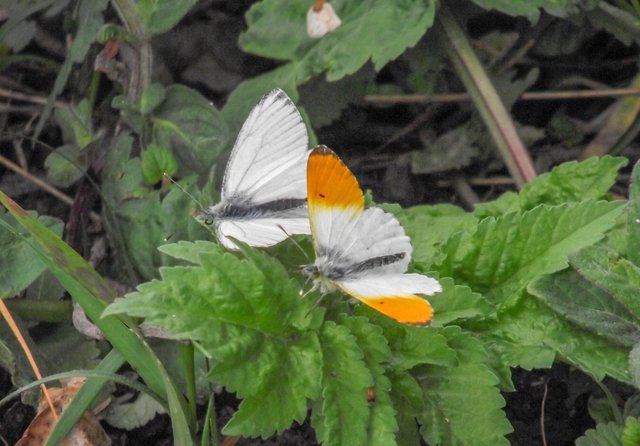 ---
14.04.2019. Thanks for visiting my photo blog
Created by :
©2019 @biti biTi
---
"One Picture is Worth a Thousand Words"
---