Серьёзный взгляд
Этот цыплёнок смотрит на мир взглядом, каким академик смотрит на решение сложного уравнения.
При этом, в этом взгляде много чистоты, что не лишает взгляда глубокого смысла и осмысления всего, что происходит вокруг.
Это взгляд серьёзный, ведь цыпленок ещё не решил, кем ему стать, крицей, или орлом.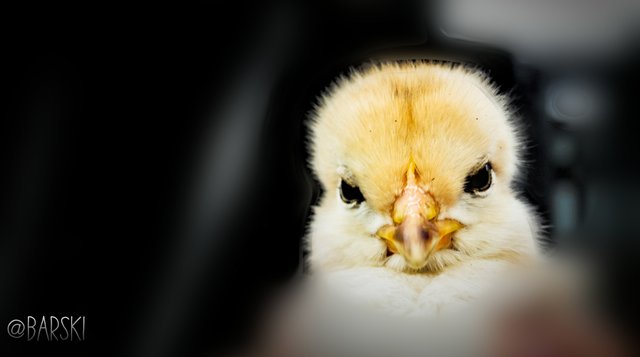 Photos taken with a Sony Cyber-shot DSC-HX300 camera
Author @barski
For my publications, I do not use stock photographs, it is fundamentally important for me to use photographs that I have made with my own hands for publication and I can name them - authorial work.