I photographed this web a few days ago in the territory of the water network administration of our city.
In such areas, there are always places where wipers do not look.
The setting sun illuminated this web very interestingly, I liked its structure.
In view of the fact that the last two days I am limited in my actions, like many other bloggers, this plot is symbolic.
This is a barrier that does not let us go further than is permitted by circumstances.
The feeling of stickiness is present, I want to break through this web and freely, take a breath of clean air.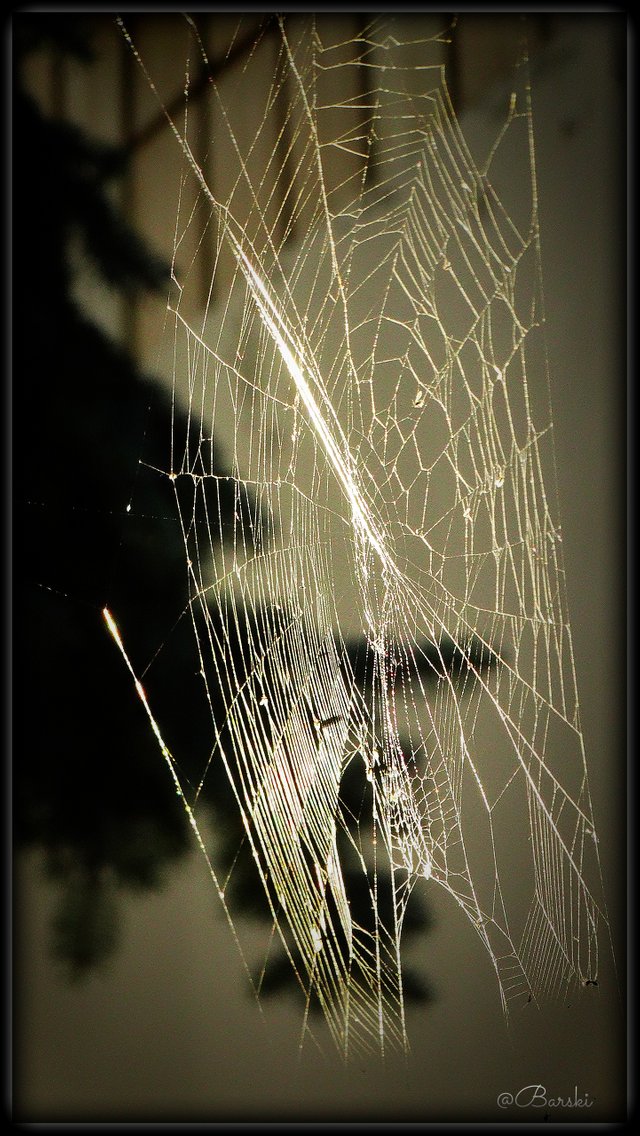 Photos taken with a Sony Cyber-shot DSC-HX300 camera
I edited a photo in the program Photo-Director, which I also installed on my smartphone.
Author @barski
Ukraine