Hello Steeminions of the snowy sunday !
here are some pictures taken yesterday from the summit of Semnoz, France, wich stands barely half an hour from my home ..
the sky was quickly covered by clouds unfortunately,
but the landscape was still wonderful with its reliefs covered with a beautiful fresh snow 😊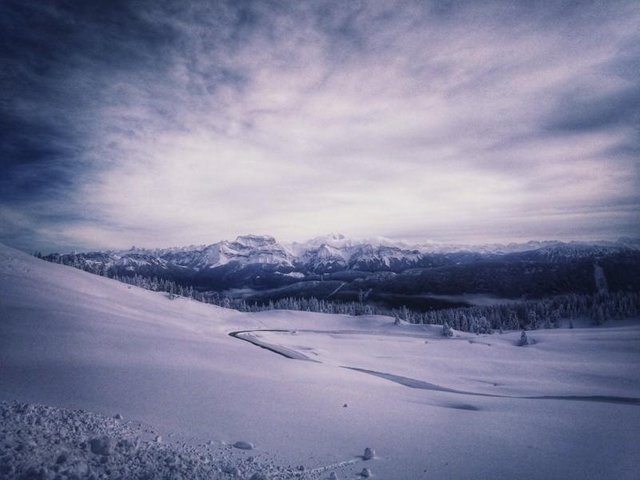 !steemitworldmap 45.7970924 lat 6.104707700000063 long Plateau du Semnoz d3scr
Voici quelques images prises hier depuis le sommet du Semnoz, à quelques minutes de chez moi..
le temps s'est couvert rapidement malheureusement, mais le paysage était malgré tout merveilleux avec ses reliefs recouvert d'une belle neige fraiche 😊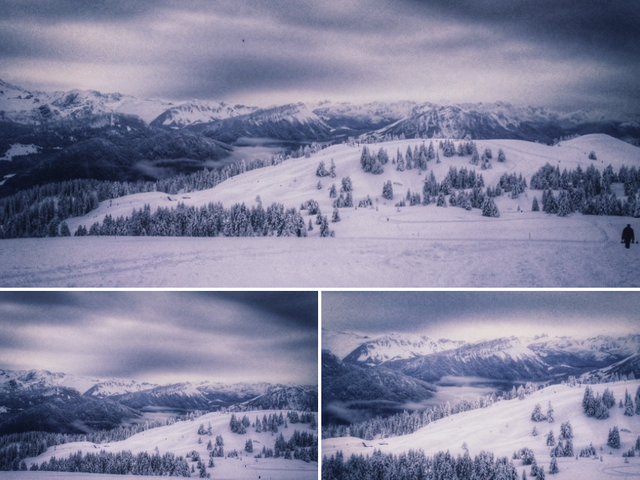 Breathing a fresh air has done me a lot of good because I spent the last 3 days without leaving home ...
I worked a lot on my paintings and on the computer, and the weather was cold and rainy-snowy So I did not put my nose out since Tuesday 😄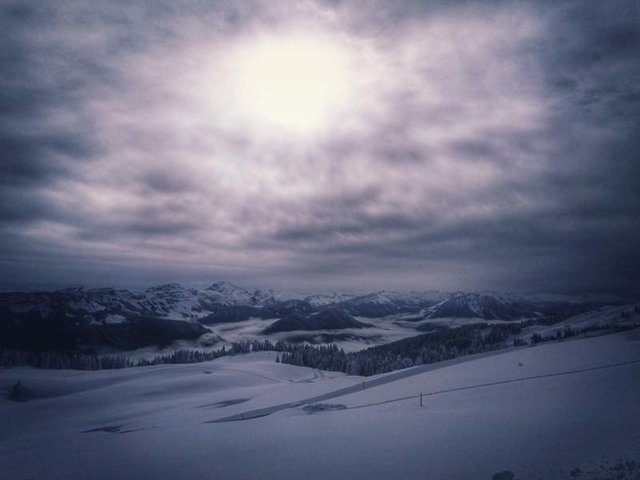 Le grand air m'a fait beaucoup de bien car j'ai passé les 3 derniers jours sans sortir de chez moi...
J'ai beaucoup travaillé sur mes peintures et sur l'ordinateur, et le temps était froid et pluvieux-neigeux, donc je n'avais pas mis le nez dehors depuis mardi 😉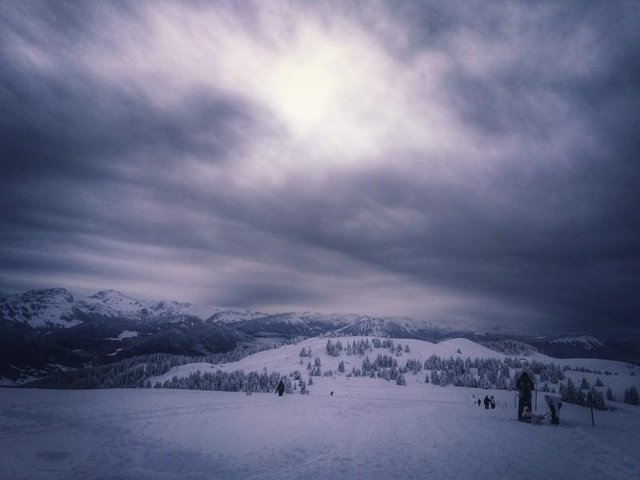 I'm aware of the blessing it is to enjoy these beautiful landscapes, and my level of appreciation is maximum, believe me 😉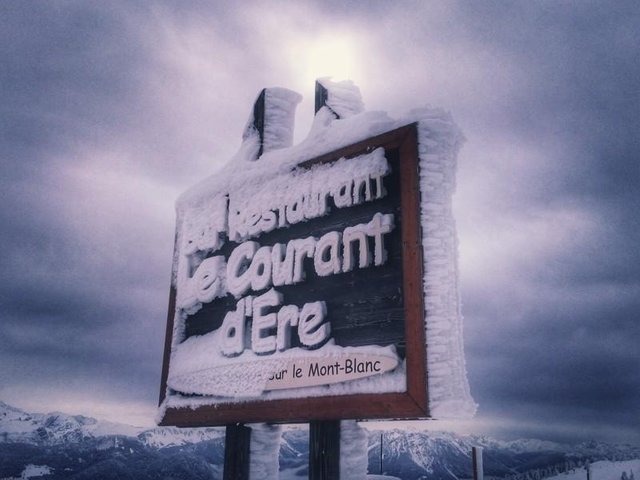 Profiter de ces paysages magnifiques est une bénédiction, j'en suis bien consciente et mon niveau d'appréciation est maximum, vous pouvez me croire 😉

My last posts
caturday painting - La peinture du chamedi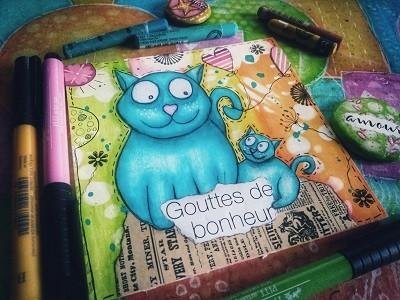 ---
Fancy Village collage - collage de village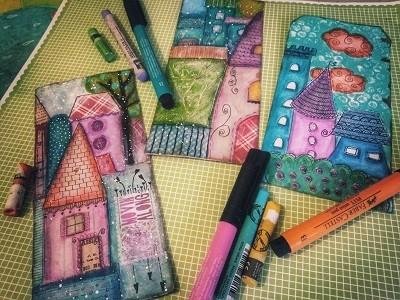 ---
Bird painting and cheese box recycling - l'oiseau et la boite à fromage recyclée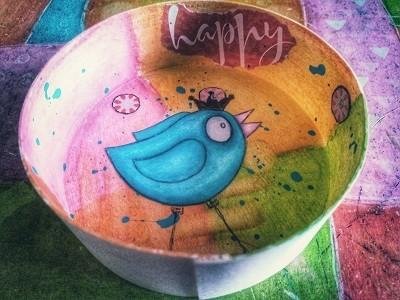 ---
Winter in the old town Annecy, France - La vieille ville d'Annecy à l'heure d'hiver/center>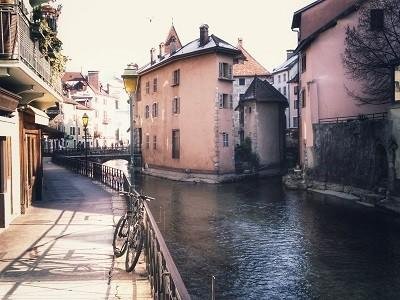 ---
Digital Art Contest #1, The Happy Wacky Lulu - Lulu Farfelu pour le Concours d'art numérique #1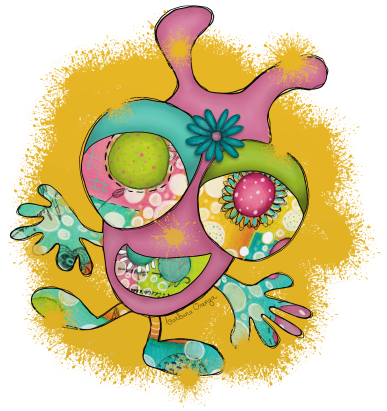 ---
Sketchbook Saturday contest 8, my coloring page - coloriage pour Sketchbook Saturday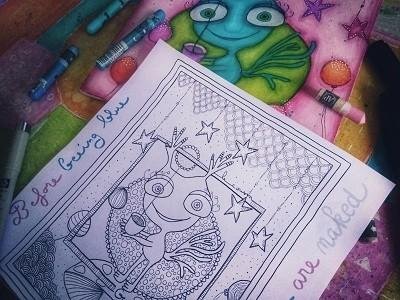 ---
---
---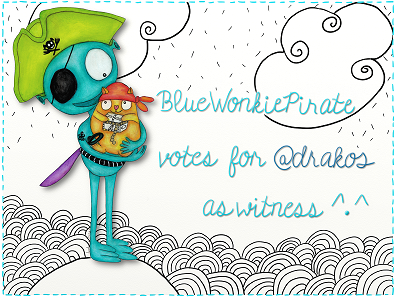 ---
---

Collect my art on Makersplace.com
---
---