Hello Friday friends !
As many of you know here, is the #marketFriday day organized by my dear friend @dswigle,
I'm not going to break the tradition today because by doing a little sorting I found my photos of this local autumn festival that took place in my neighborhood, and I decided to share the images with you.
This feast is called The ancileviennerie and is a traditional annual festival that celebrates the mountain heritage of our region, as well as the herds of animals that come down from the pastures in October ...
that's when this market took place, in my town of Annecy-Le-Vieux, which I will offer you images,allowing you to wander in a picturesque mountains atmosphere of traditions ...
Bonjour les amis du vendredi !
Comme beaucoup d'entre vous le savent ici, le vendredi est le jour du marché organisé par ma chère amie @dswigle,
je ne vais pas faillir à la tradition aujourd'hui car en faisant un peu de tri j'ai retrouvé mes photos de cette fête locale d'automne de mon quartier, et j'ai decidé d'en partager avec vous les images.
Cette fête appelée L'ancileviennerie (qui provient du gentilé des habitants d'Annecy-le-vieux : les ancileviens) est une fête annuelle traditionnelle qui met à l'honneur le patrimoine montagnard de notre région, ainsi que que les troupeaux de bêtes qui redescendent des alpages en octobre...
c'est à ce moment qu'a eu lieu ce marché, dans ma ville d'Annecy-leVieux en Haute-Savoie, et dont je vais vous proposer des images,vous permettant de déambuler dans une atmosphère pittoresque de montagne et de traditions...
Of course, the seasonal vegetables are in the spotlight, they come directly from the producer and I had already made a special pumpkin post in October 😄
cabbages, onions, potatoes, Swiss chard, radishes ....
Bien sûr, les légumes de saison sont à l'honneur, ils viennent directement du producteur et j'avais déjà fait un post spécial citrouilles en octobre 😄
les choux, les oignons les pommes de terres, les cotes de bettes, les radis....
You could not miss the flock of sheep that brought us into this market isn't it ...? 😊
We find it here with his shepherd and his shepherdess who show the children how they can give a handful of food to these animals that are indeed very soft and rather docile ....
Vous n'avez pas pu manquer le troupeau de moutons qui nous a fait entrer dans ce marché n'est-ce pas...? 😊
Nous le retrouvons ici avec son berger et sa bergère qui montrent aux enfants comment ils peuvent donner une poignée de nourriture à ces animaux très doux et plutôt dociles....
!steemitworldmap 45.906104 lat 6.147889 long Fête de l'Ancileviennerie 27 Rue Centrale, 74940 Annecy-le-Vieux, France d3scr
The atmosphere would not be the same without the music and especially the traditional instruments such as the accordion, played by musicians in costume perched on a hay bales podium 😊
L'ambiance ne serait pas ce qu'elle est sans la musique et notamment les instruments traditionnels tels l'accordéon, joué par des musiciens en costume juchés sur un podium en foin 😊
The ancient traditionnal tools are also present, such as this apple press which allowed to make a tasting and sale of delicious apple juice from fruits of surrounding orchards ...
Les vieux outils sont également présents, tel ce pressoir à pommes qui a permis de faire une dégustation et vente de délicieux jus de pommes de nos vergers environnants...
The little hands are busy making traditional "bugnes" (sort of fritters), whose dough is prepared before our eyes and which are fried in large basins of oil ... for a little dietetic but necessarily tasty moment 😋 😄 ...
Les petites mains s'affairent pour la fabrication des traditionnellles bugnes, dont la pate est préparée sous nos yeux et qui sont frits dans de grandes bassines d'huile...pour un gouter peu dietetique mais forcément savoureux 😋 😄 ...
In the same kind cooked in oil, here we are here with potato fritters, and all these products are full of the flavors of our childhood for those of us who were born in this beautiful region and who spent their lives surrounded by these wonderful mountains ...😊
Dans le même genre cuit dans l'huile nous voici ici avec les beignets de patates, et tous ces produits sont pleins des saveurs de notre enfance pour ceux d'entre nous qui sommes nés dans cette magnifique région et qui ont passé leur vie entourés de ces merveilleuses montagnes...😊

We also find of course wood crafts with typically mountain products, where chamois, edelweiss, herds and marmots are widely represented in painting 😃
Nous trouvons aussi bien sûr l'artisanat du bois avec des produits typiquement haut-savoyards, où les chamois, edelweiss, animaux de troupeaux et marmottes sont largement représentés en peinture 😃

The atmosphere is really festive and rustic, the straw litter the ground, old tractors attract the eye and are admired like precious vehicles ....
L'ambiance est vraiment festive et rustique, la paille jonche le sol, les vieux tracteurs attirent le regard et se laissent admirer comme de précieux véhicules....
I hope you enjoyed this dive in the heart of our rustic festival, I have many more photos but fearing to get you tired for today, I choose to show you another time, probably on another #marketfriday ... 😉
J'espère que vous avez apprécié cette plongé au coeur de notre fête rustique, j'ai bien plus de photos encore mais craignant de vous lasser pour aujourdhui, je choisis de vous les montrer une autre fois, probablement lors d'un autre jour de marché.. 😉

My last posts (100 % powered up and bilingual 😊 )
ChubbyCat is enjoying is own digital portrait 😸 [ENG-FR]
---
Walk in the woods amongst the fall leaves 🍂 🍃 [ENG-FR]
---
SnugPug painting, step pictures [ENG-FR]
---
Archie the SmartChihuahua- a happy pet portrait [ENG-FR]
---
Sweet gourmet collection, processed shots [ENG-FR]
---
---
And find also my paintings on my website !!

Et retrouvez aussi mes tableaux sur mon site dans notre fabulicieux royaume ! !!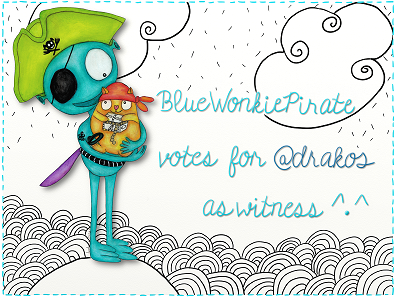 ---
---
Collect my art on Makersplace.com
---
---