I continue the photo experiments. The Industar 50U and a set of macro rings already participated in the tests and showed good results. Today we will add another set of macro rings. My camera looked like an elephant with a long trunk. Let's see what he can do with it.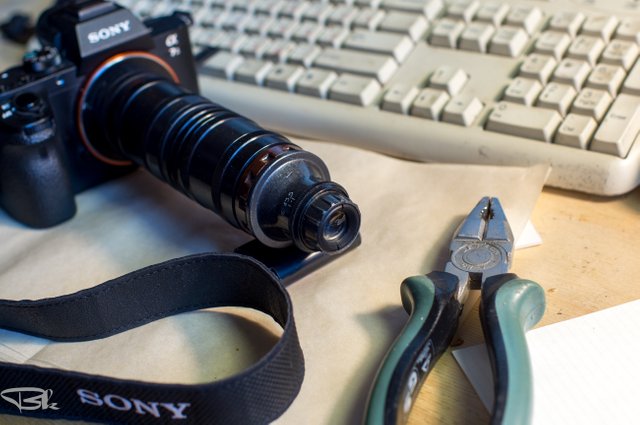 Я продолжаю фото эксперименты. Индустар 50У и комплект макроколец уже участвовали в испытаниях и показали хорошие результаты. Сегодня мы добавим ещё один комплект макроколец. Моя камера стала похожа на слона с длинным хоботом. Посмотрим, что он умеет с ним делать.
---
---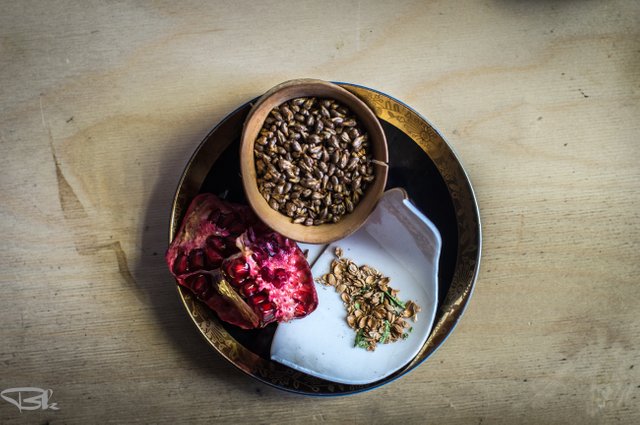 Перед вами все участники эксперимента. Почти все. Был ещё прозрачный силиконовый шарик величиной с косточку вишни. Из того, что здесь есть: виноградные косточки, плод граната,семена кипариса. Эта вся мелочь была под рукой. С ней и работал.
Before you all the participants in the experiment. Almost all. There was also a transparent silicone ball the size of a cherry pit. From what is here: grape seeds, pomegranate fruit, cypress seeds. This whole little thing was at hand. I worked with her.
---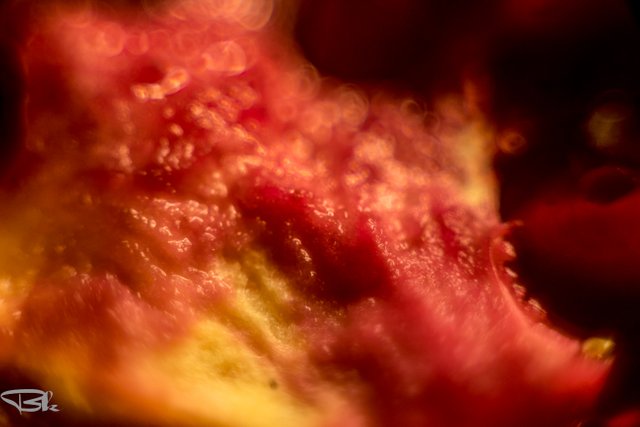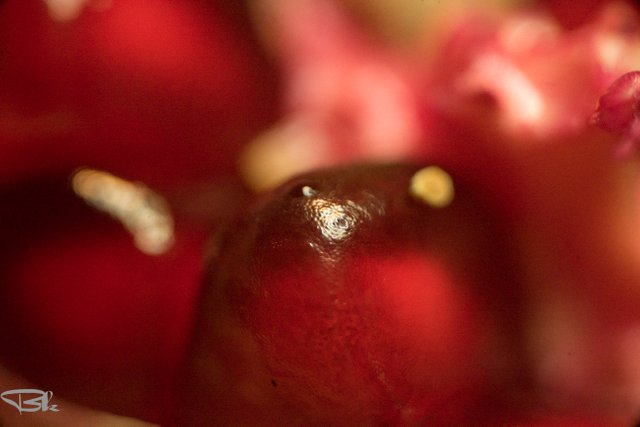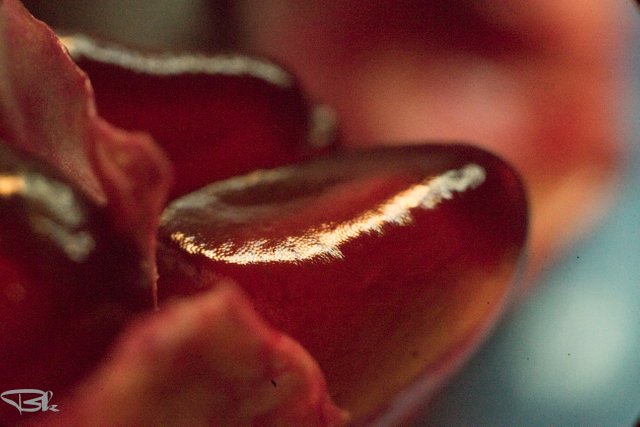 Начнём с граната. Мякоть, плоды на шкурке и плоды на блюдце. Два первых кадра плодов на блюдце даны в сравнении: без обработки и после обработки.
Let's start with the pomegranate. Pulp, fruits on the skin and fruits on the saucer. The first two frames of fruits on a saucer are given in comparison: without treatment and after processing.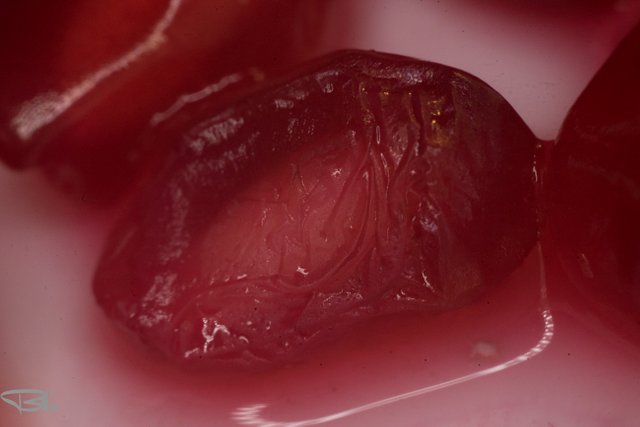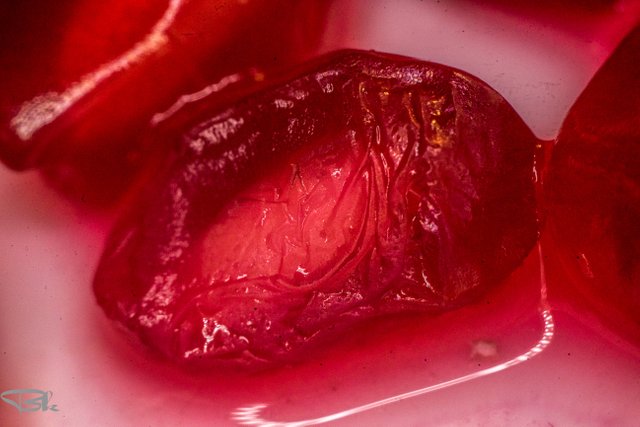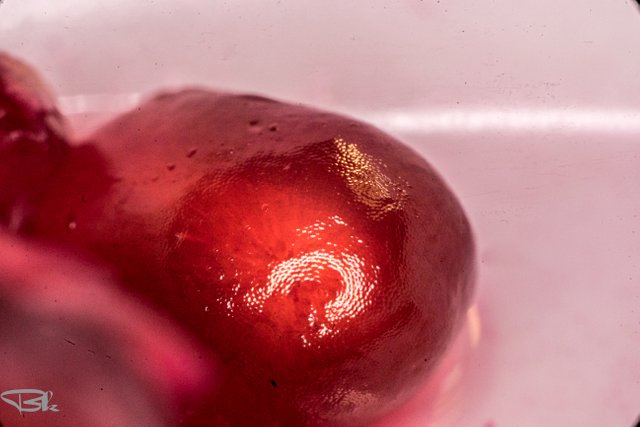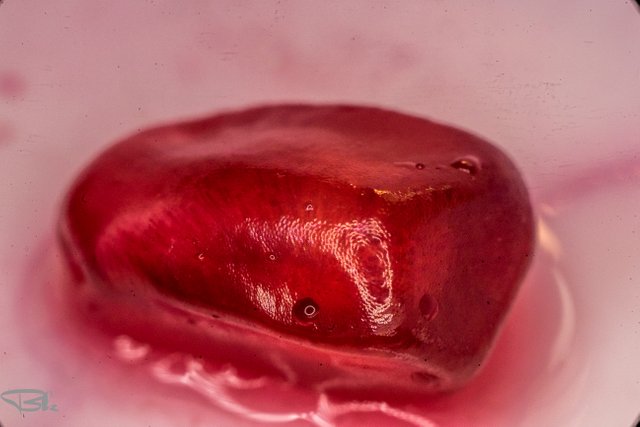 ---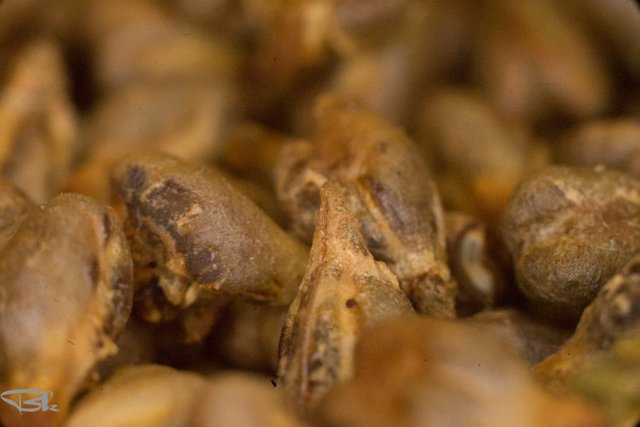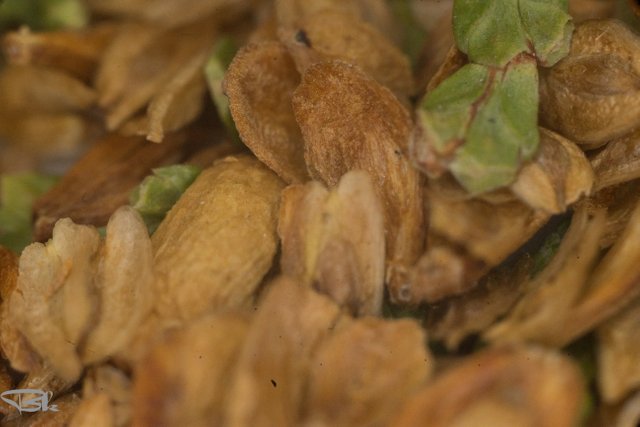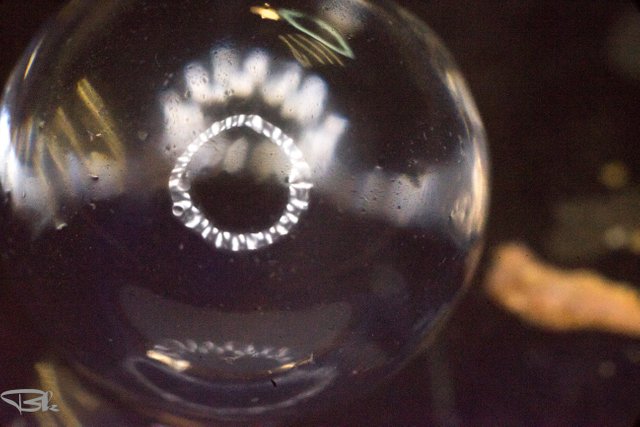 Косточки и семена на фоне своей кучи выглядят не очень романтично. Надо было поснимать их отдельно. Как-нибудь сделаю и покажу. Но для теста вполне нормальный результат. Силиконовый шарик получился мутным за счёт отражения от белого блюдца. На чёрном фоне стали хорошо заметны пороки поверхности. На поверхности отражается светодиодное колько объектива
Bones and seeds against the background of their heap do not look very romantic. It was necessary to shoot them separately. Somehow re-shoot and show. But for the test, the result is quite normal. The silicone ball turned cloudy due to reflection from a white saucer. Against a black background, surface defects became clearly visible. The lens illumination ring is reflected on the surface
---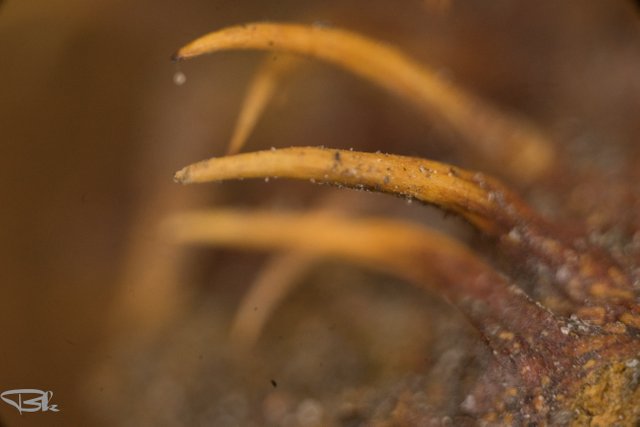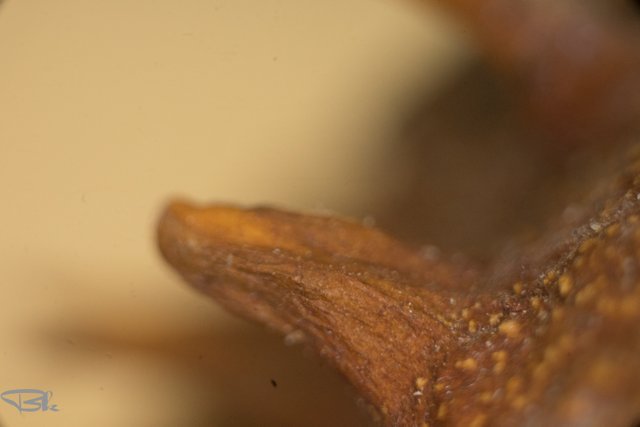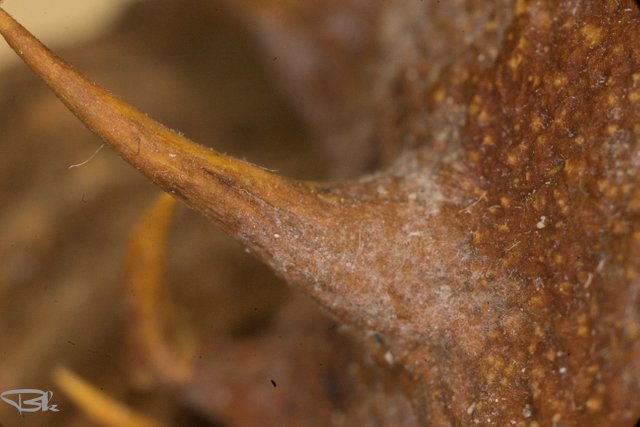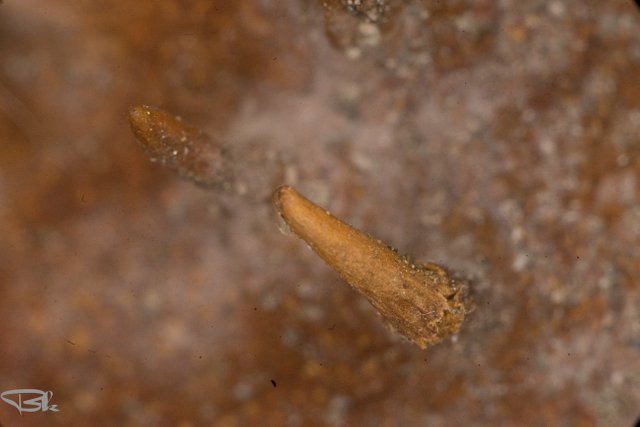 Забыл упомянуть скорлупу каштана. Её я тоже попробовал поснимать. Из-за малой глубины резкости не очень понятно, что это такое, но зато хорошо видно качество увеличения и степень деталировки
Forgot to mention the chestnut shell. I also tried to shoot her. Due to the shallow depth of field, it is not very clear what it is, but the magnification quality and degree of detail are clearly visible.
---
ВЫВОДЫ
Объектив очень резкий и может быть использован для супер макро съёмки. В следующий раз попробую добавить количество макро колец. Только вначале их надо где-то найти. Я найду.
FINDINGS
The lens is very sharp and can be used for super macro shots. Next time I'll try to add the number of macro rings. Only at the beginning they need to be found somewhere. I will find.
---
Sony A7М2 Industar-50U 3.5 / 50
---
---
Daily photo chronicle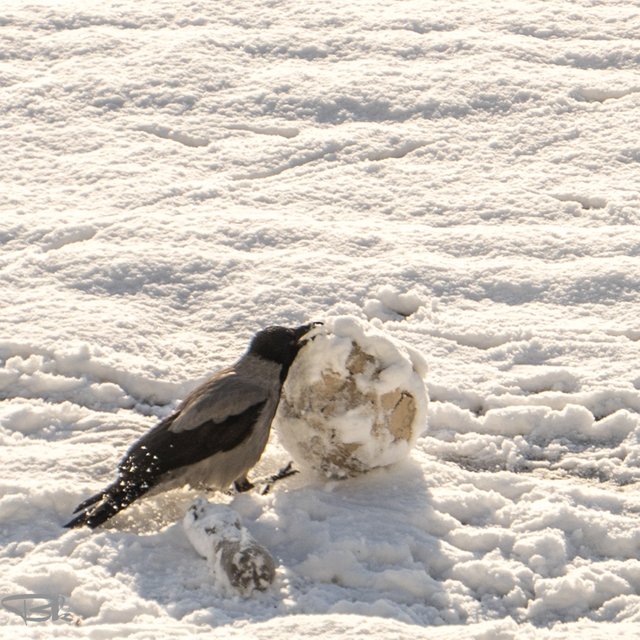 Crow and old soccer ball on the roof
---