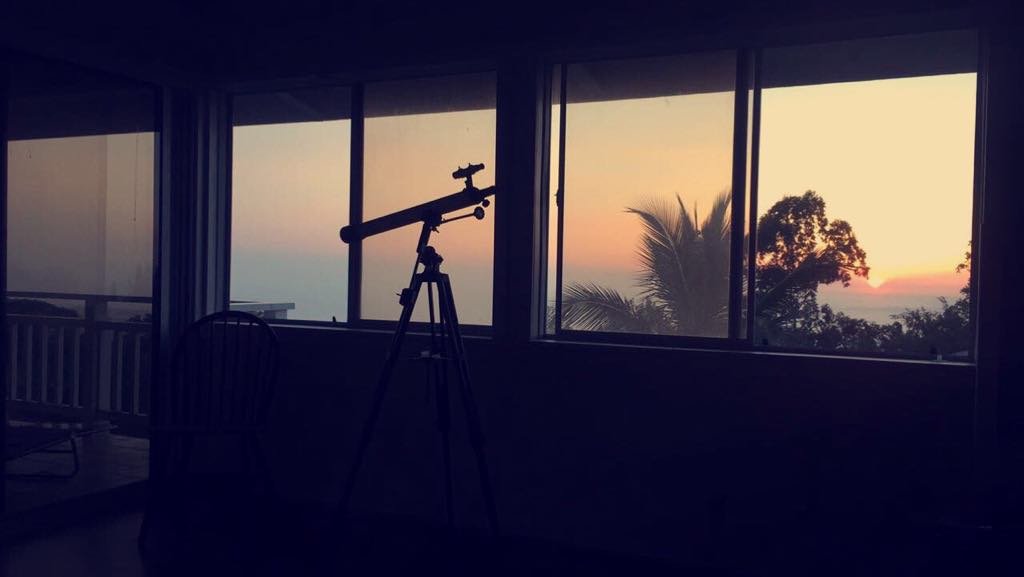 ---
Telescopes Are common in Hawaii! Almost everyone I know owns one to be able to look at the sky etc, but also for a much larger and more important daily reason...
SURF CHECK!
This was my home before I moved, and as you can see, the scope is active an ready to surf check! :)
This was actually on a day I was looking at going for a evening session!
But alas the waves were not there! Can surf on flat ocean (I WISH!)
Thank you for tuning in to this episode of Travelers Journal with @bambam808 and @brandybb !
Please give @steemitoutdoors a follow as there are big things coming soon! <3 take care!
---