Very beautiful frangipani flowers, I took this picture through HP. My personal with samsung galaxyJ2. This flower is very beautiful when viewed closer, because there is water dew on it.
---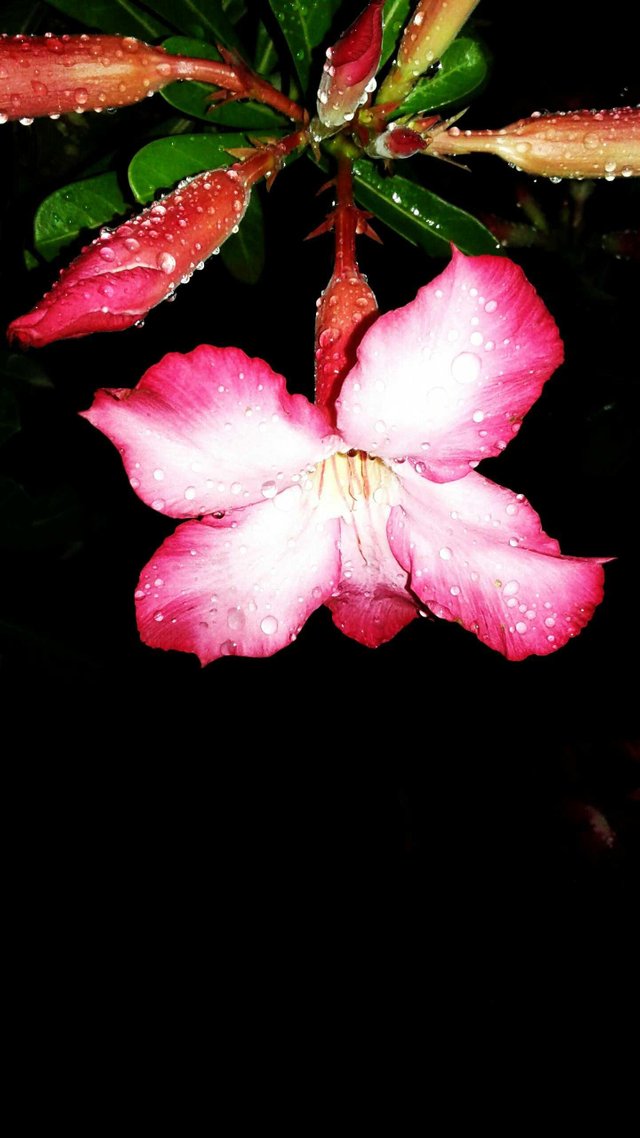 This is when I take it from a distance.
---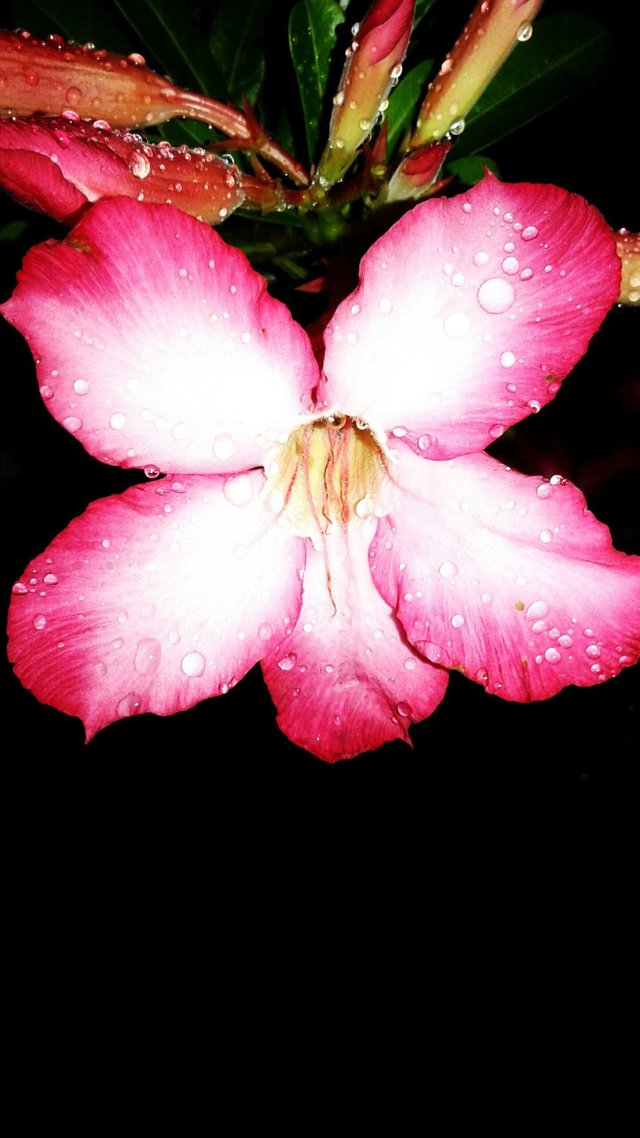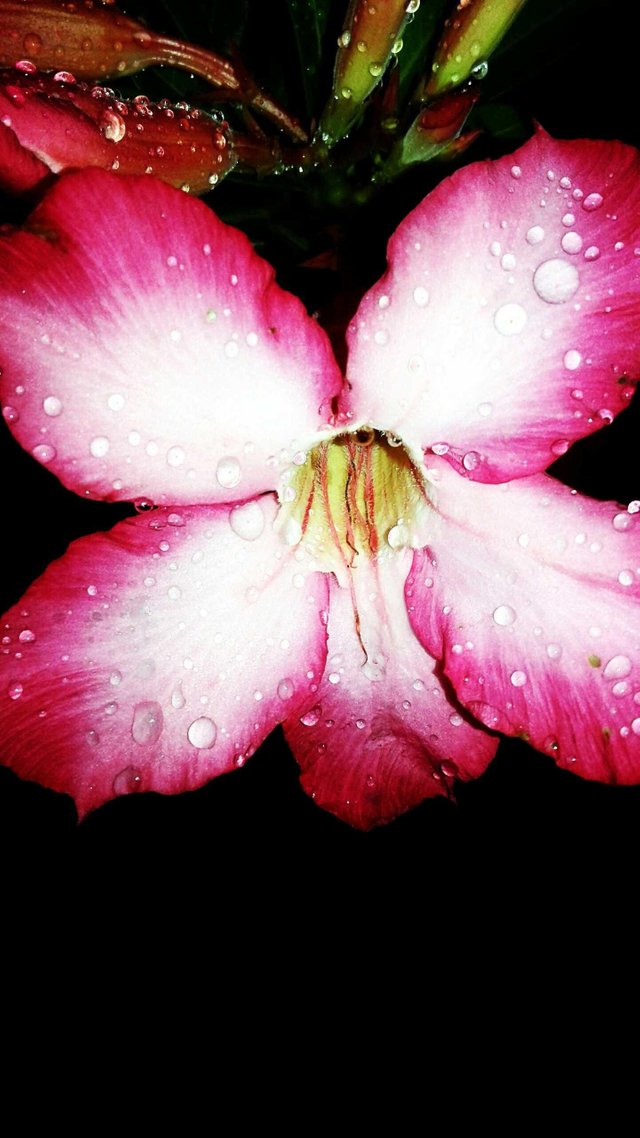 In my opinion, something beautiful will show great beauty, if we take in a good way, take a photo of anyone can, but for good results it takes the process, because the beauty it takes hard work.
---
Flowers will always make themselves beautiful, because each flower has its own charm, so for anyone who sees it will become interested