Where it all began/ My 1st photo-shoot
My Very First Photoshoot
Since I am brand new here, I wanted to give a little glimpse into how I got into photography by recounting my first photoshoot with a model. Last February, I was living in Key West when I got my very first camera. I had been shooting with my boyfriend's Canon 5d Mark II, but I wanted my own. I decided to take a chance and invest every penny I had into a Canon 5D Mark IV and top notch accessories.
I had joined a photography/modeling group in my area and found a young lady named Yuliia. She was a belly dance instructor on our island, and as soon as I laid eyes on her, I knew that I just had to shoot her. After sending her a message, I found out she spoke Russian and had just moved to the island from the Ukraine with her boyfriend. She and I first met in person when I visited the shop she worked at. She said she was new to modeling, and I confessed I was brand new myself, but I felt so comfortable with her that I said, "Let's give it a go!" We planned to meet at Fort Zachery at the golden hour, the best time for the shoot. I was feeling ambitious enough to bring Holi powder & smoke grenades with me, which I had been meaning to try out with the right model. Watch the BTS video here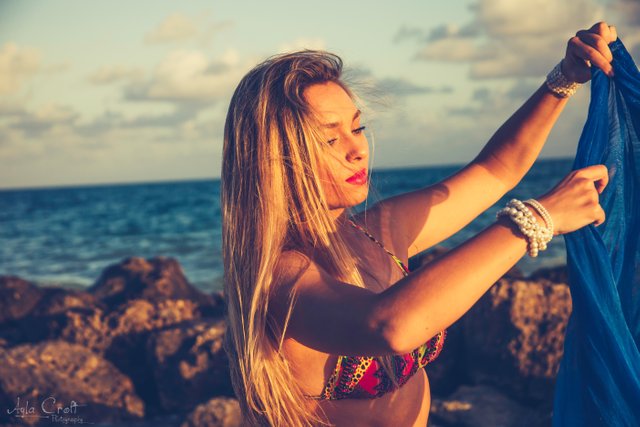 Yuliia and her boyfriend spoke very little English, but they were seriously the cutest couple I had ever met. She was so bubbly and so enthusiastic, and I loved how we instantly clicked. We started with costumes in the wooded area and then brought out the smoke grenades.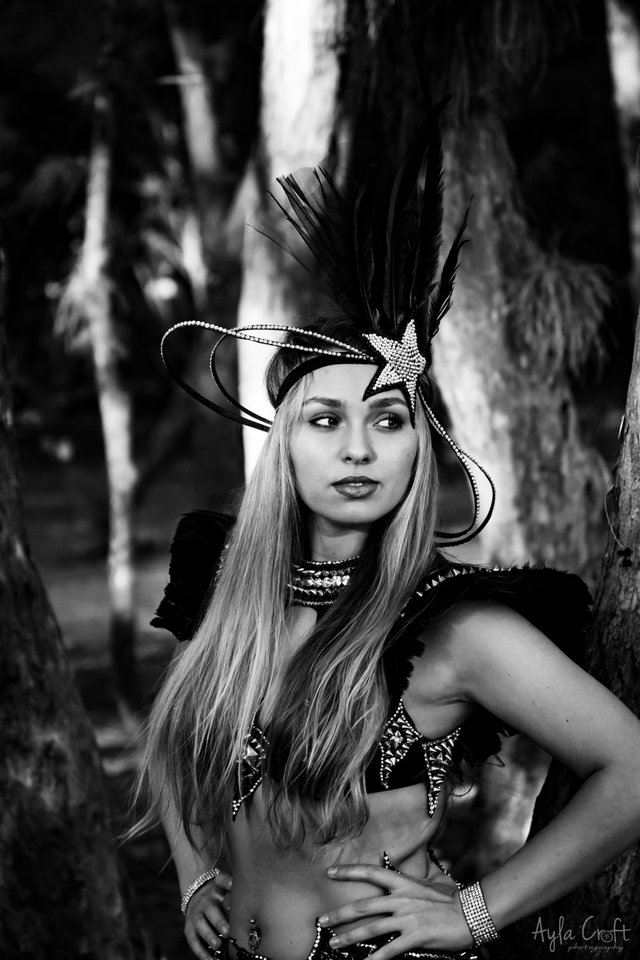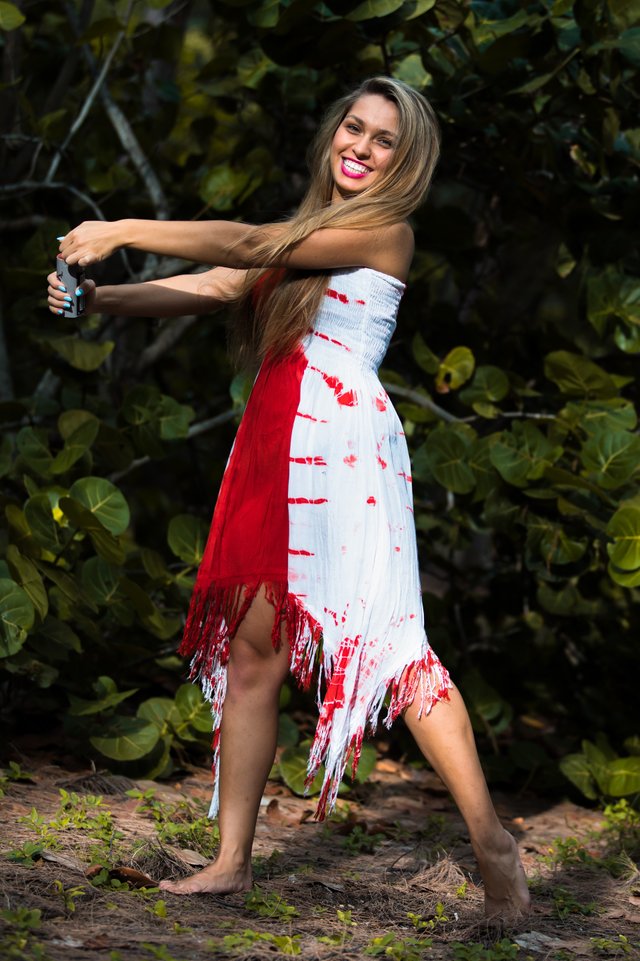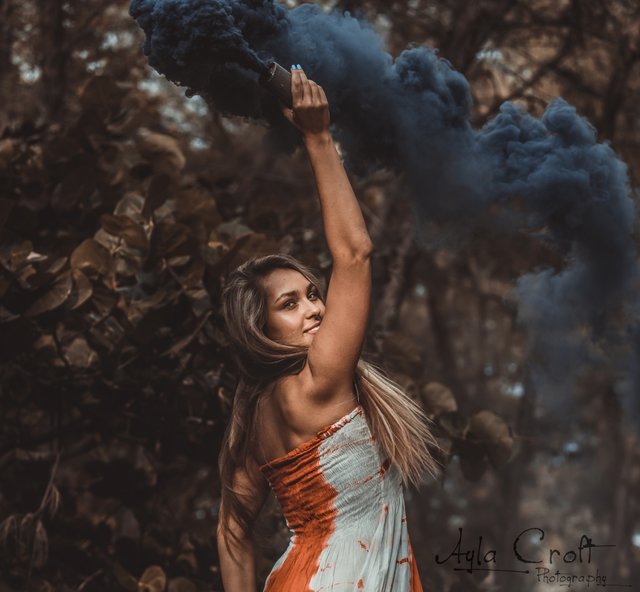 By the time we went to the beach for some Holi powder, a crowd had gathered. The whole experience was amazing: I was lost in the moment for the first time in my life. I actually felt free behind the lens. Any fears I had evaporated as I followed my instincts. I would jump into the water just to get the right shot, remaining aware of the waves as I got only an inch from the water.
I had seen the famous hair flipping silloettes and just had to try. Yuliia was so excited, and somehow with my 50mm on, I was able to nail it first try! I got so many amazing hair flips on and off the beach with her I had to stop editing!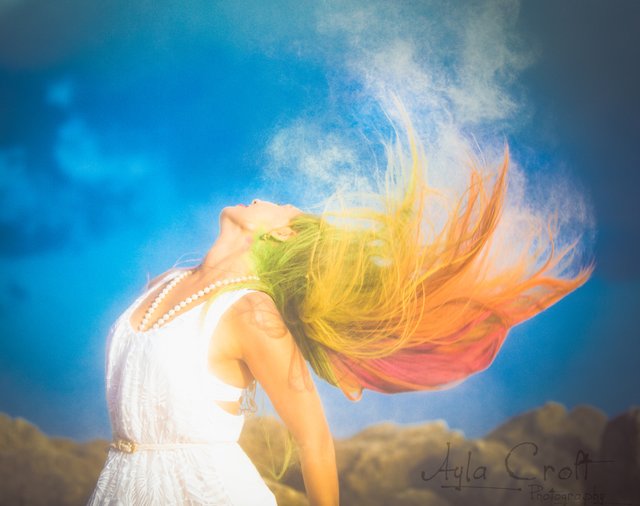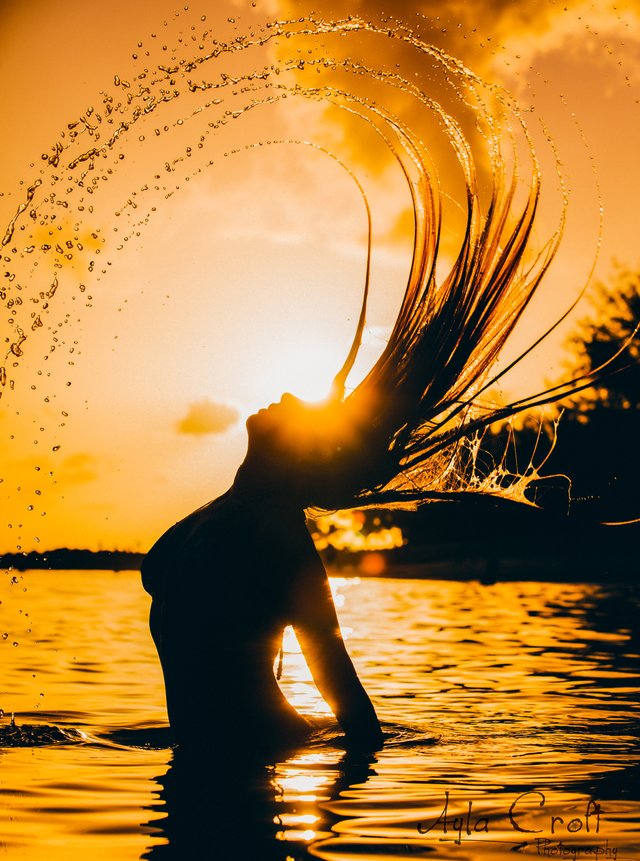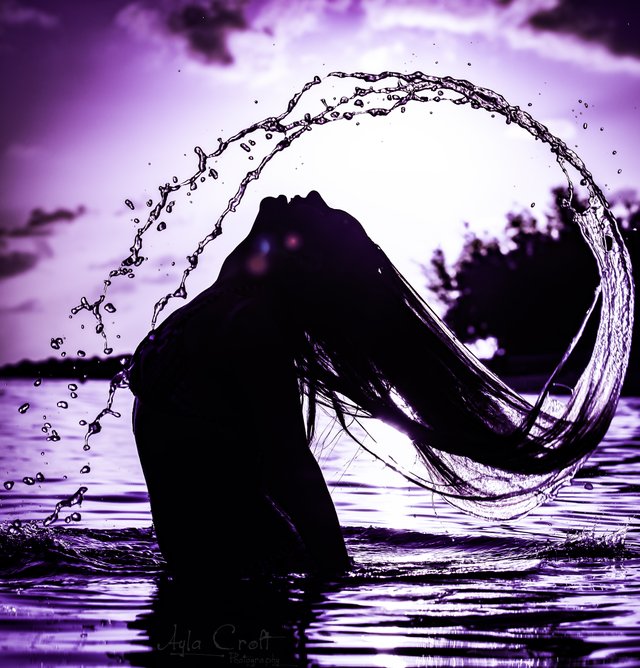 However, my favorite part was shooting with the smoke grenades on the beach. I handed her two purple grenades that I had purchased from Enola Gaye and told her that I wanted her to stand on the rocks and just move with the smoke, to be in the moment. With my shutter speed very high and fstop low, I captured her in high burst, and the images were magical even in RAW.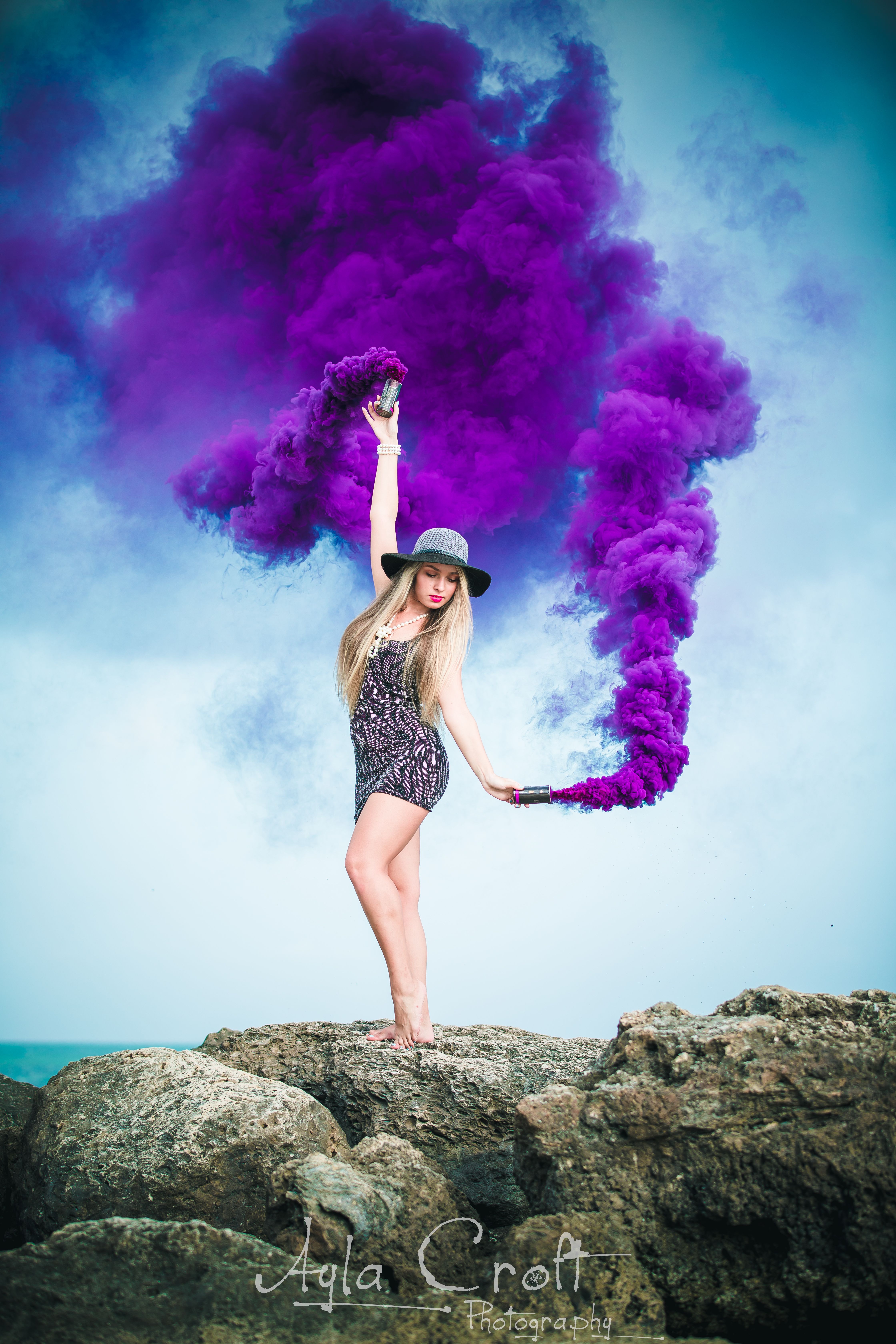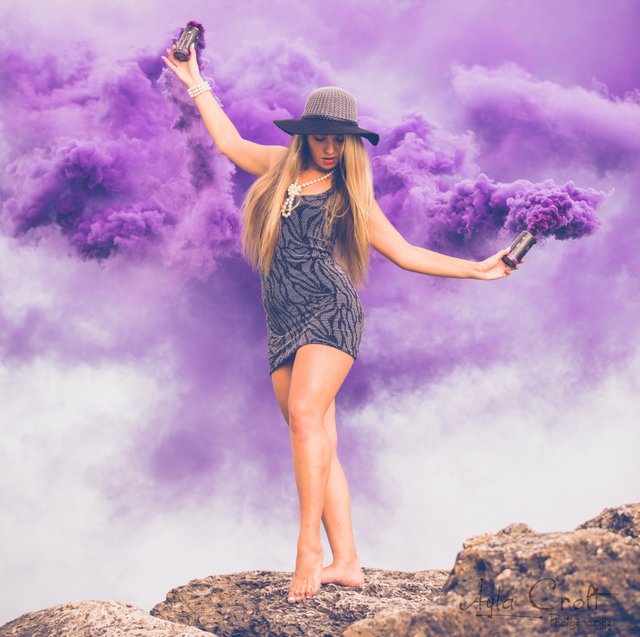 When we added holi powder, Yuliia could not be held back!!!! It was obvious that she was having so much fun.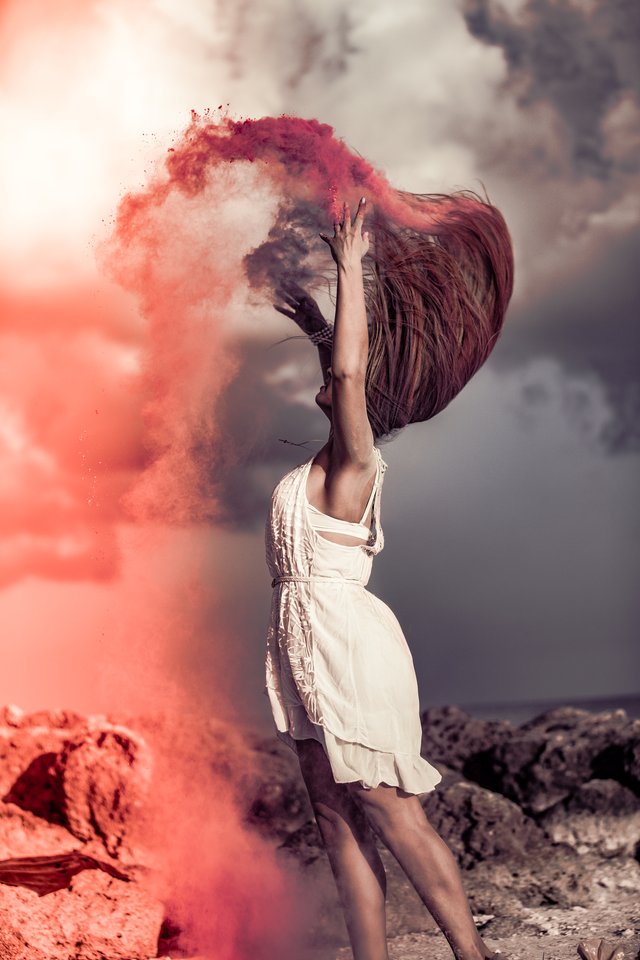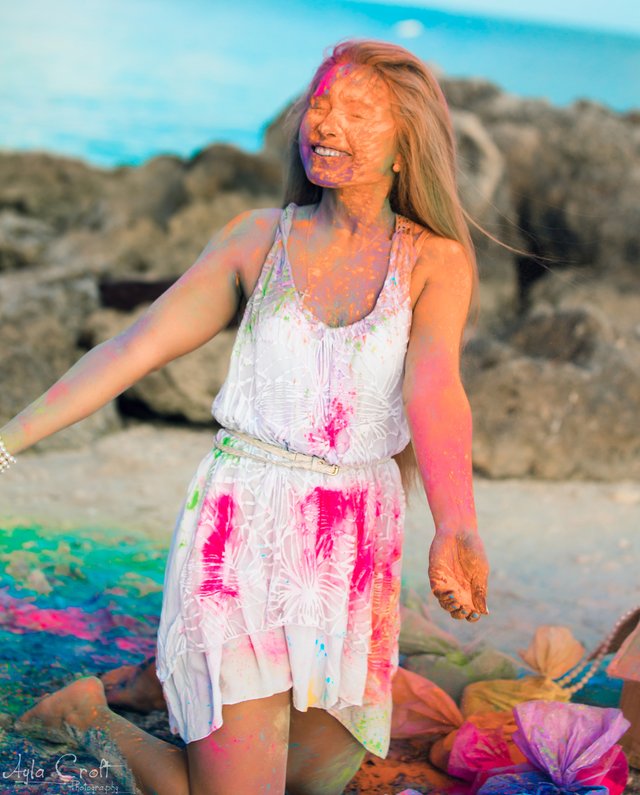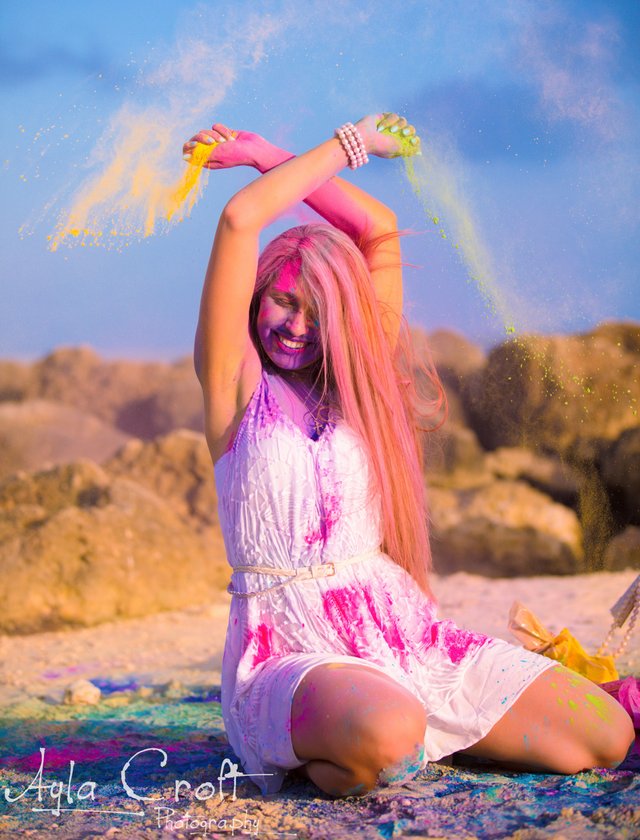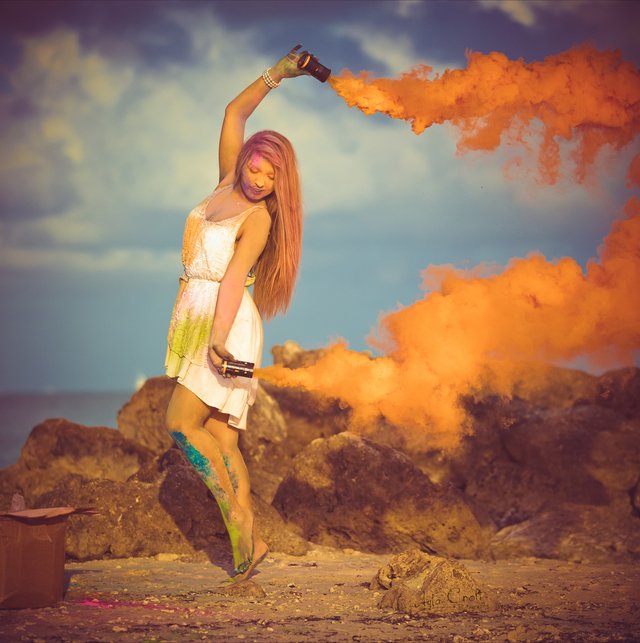 At one point, the Holi powder and smoke concerned one of the beach goers, who called the park rangers on us. They came out and asked about the products, I always call the local Fire Marshall, fire department, or police department to let them know I'll be using colored smoke and to tell them where and when to expect it. Even though it is legal to use these products in most areas, it is always best to work with the city. So after some questions about the safety of Holi powder, which is just corn starch with coloring, one of the rangers asked for a shot with Yuliia.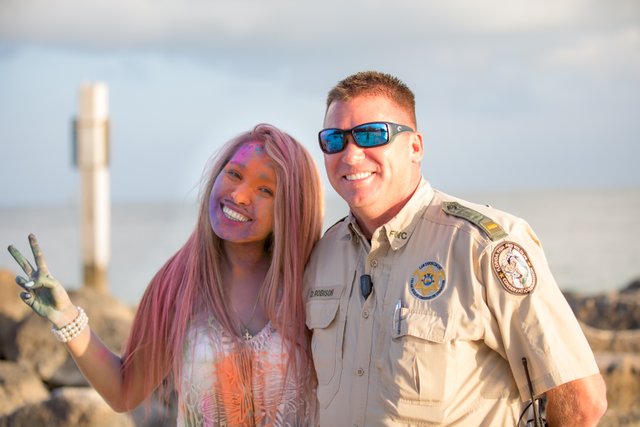 What a memorable first shoot! It was literally the best time I had ever had, and it really gave me the confidence to believe I could really make it as a photographer. This was around March 30th 2017, and since then I have met every goal I set out. I really hope to inspire people to go for their dreams no matter how far fetched they seem. If you aim extremely high and don't allow yourself to be boxed into the ideas placed upon you, you can truly do anything. Here are some more wonderful shots from our shoot that day!