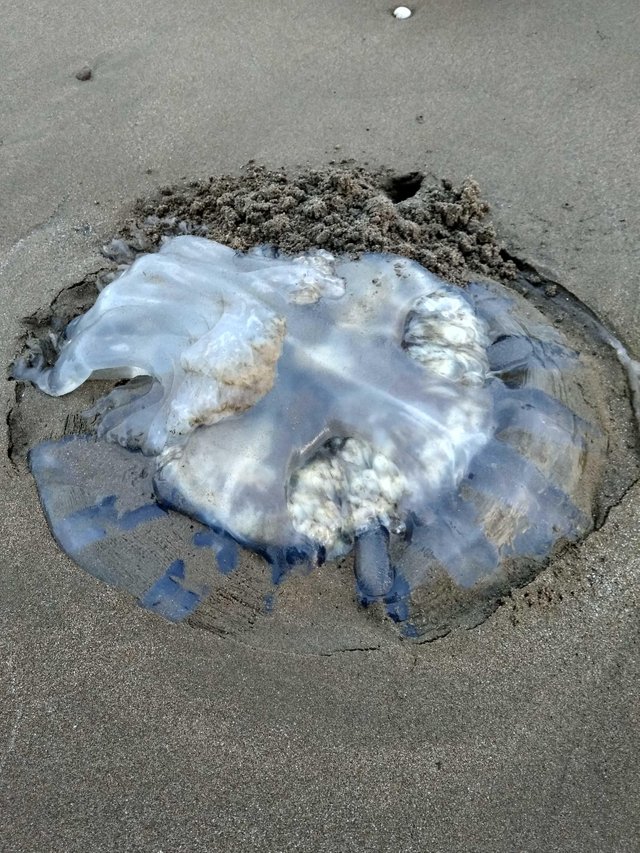 Banyak sekali makhluk yang hidup di laut. Ada yang bisa dimakan dan ada yang tidak bisa dimakan. Contoh hewan yang bisa dimakan adalah ikan, udang, kepiting dan lainnya. Contoh hewan yang tidak bisa dimakan adalah ubur-ubur.
Ini adalah bangkai ubur-ubur. Saya menemukan ubur-ubur ini di pantai Lancok. Jika kulit Anda memiliki ubur-ubur, kulit Anda akan gatal. Jadi berhati-hatilah dengan ubur-ubur ini.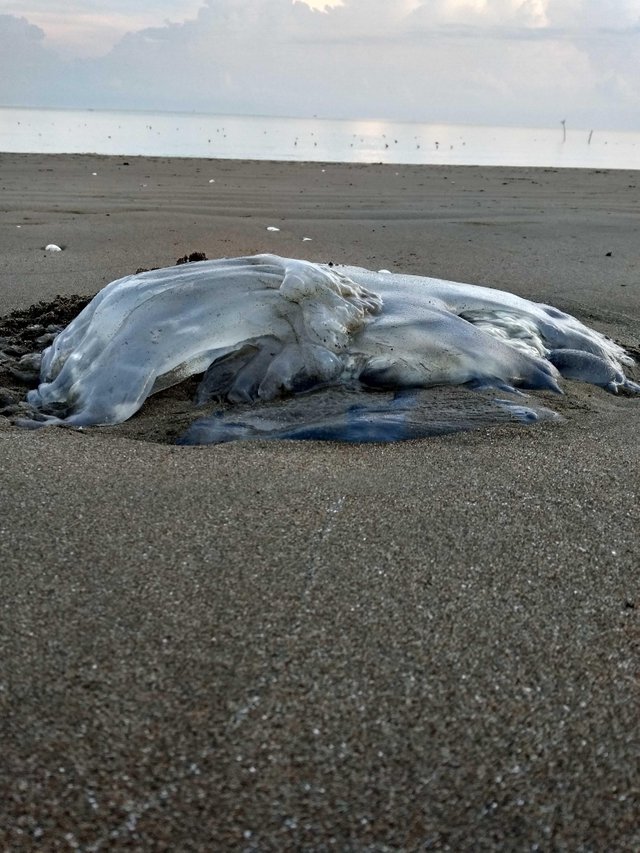 Lots of creatures that live in the sea. Some are edible and some are not edible. Examples of edible animals are fish, shrimp, crabs and others. Examples of animals that cannot be eaten are jellyfish.
This is a jellyfish carcass. I found this jellyfish on the coast of Lancok. If your skin has jellyfish, your skin will itch. So be careful with this jellyfish.