2017年8月12日の横浜は朝まで降っていた雨も上がり、日差しが戻ってきました。
昨日(8/11)もヤギさん達の様子を見に隣の多目的公園に行ってきたのですが、雨の為か働いておらず、今日改めて見てきました。
Yokohama on August 12, 2017 rain that had been raining until the morning rain also came and the sun came back.
Yesterday (8/11) I went to the multipurpose park next door to see the appearance of the goats, but because it was raining or not working, I watched it again today.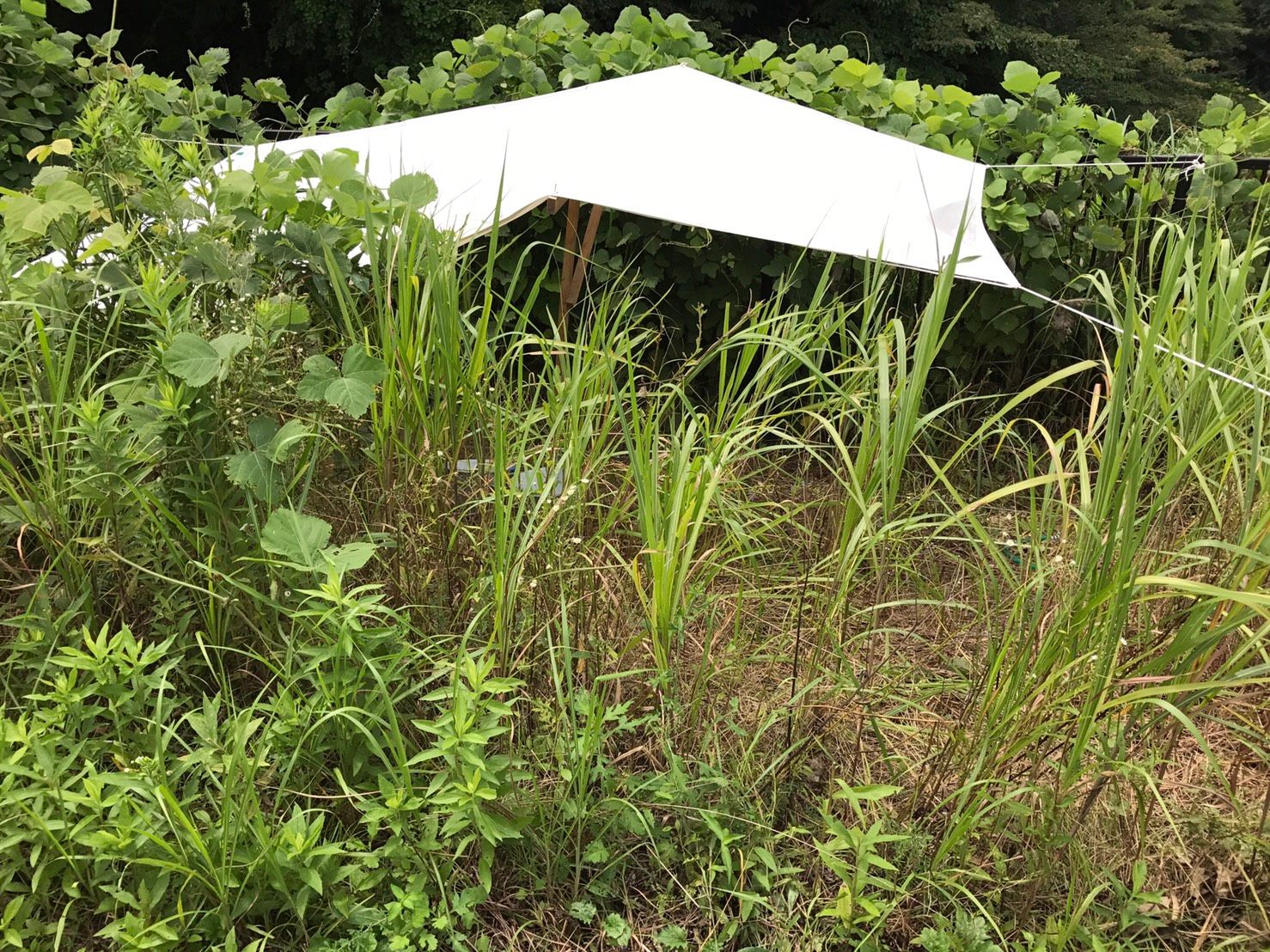 その結果はというと。。。。
おうちで休んでいるようです。ヤギさんもお盆休みですか。
しかし、どう見ても、この1週間働いてないとしか思えない程の雑草の伸び方が気になります。
The result is saying. . . .
It seems that you are taking a rest at home. Is goat san also on vacation?
However, regardless of how it is, I am concerned about the growth of weeds which can only be thought of as not working for this week.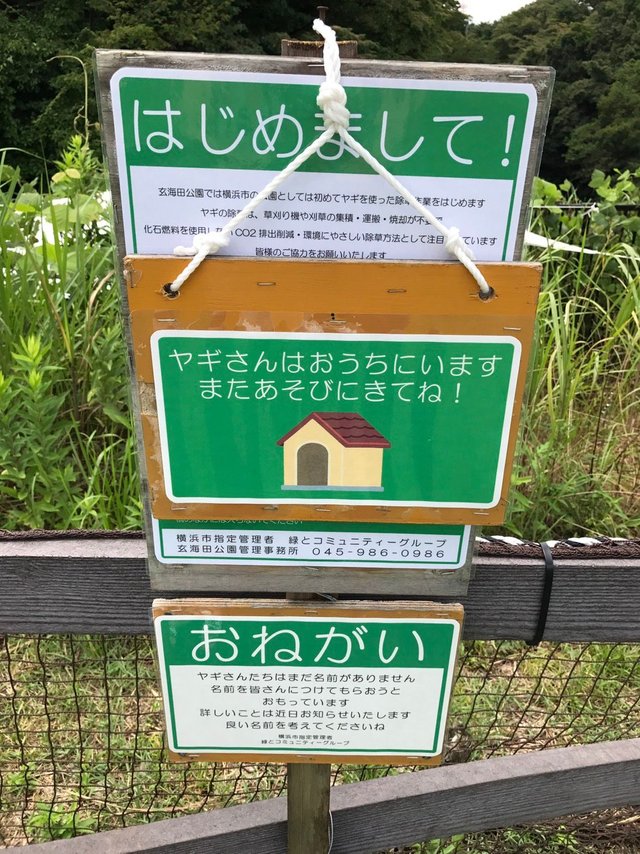 公園内の掲示板も見てきましたが、名前の公募の件はまだ掲載されていませんでした。
まさかこのままフェードアウトなどということが無いと良いのですが。。。。
I also saw the bulletin board in the park, but the matter of the public offering of the name has not been published yet.
I wish I had never faded out as it is. . . .