---
Experimental Sunset
---
This is a photograph where you really need to click on it to get the full picture. Otherwise it will look like a tiny piece of orange in the top right hand corner of the post. 😂
It was actually a stunning sky but the surrounding countryside was pitch black. I experimented with trying to take a shot with and without the flash.
I only had my Samsung A5 phone with no long exposure or zoom options.
It had been a long day and I wanted to post something of it before going to bed.
I did my best and that's all I can ask of myself! 😂 😂 😂
---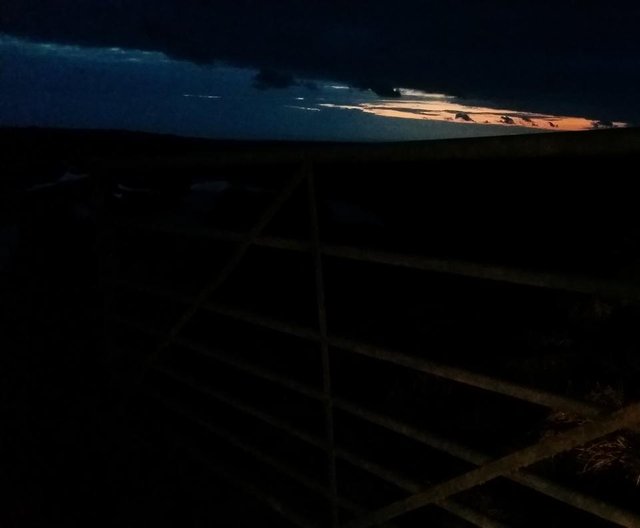 Click on the arrow to view full screen!
Previously posted on the account @gillianpearce
~ ~ ~ ~ ~ ~
Like Something Your See Here?
Most art posted is for sale - crypto or fiat.
Please leave a message here or on Discord if you would like to know more.