We all start from scratch. If you want to know how expert event photographers come to be, check out the six things that can make or break an event photography career.
There is no secret to being an expert at anything but to always be doing that something, learning from experience and improving your skills. Now of course not everyone is an expert at the beginning of any career. This means anyone can be an expert at anything if we decide to focus on doing it well and keep on improving our abilities.
I am not a professional photographer but I did have several photography units back in college. Sometimes I would also take pictures at school events as an article writer for our university school paper. Documenting events is a fun thing to do however due to lack of use of this skill over the years, my stock knowledge and extensive experience is already lacking. 😂 How then does one become an expert in shooting events? First let's look at what it is and go from there.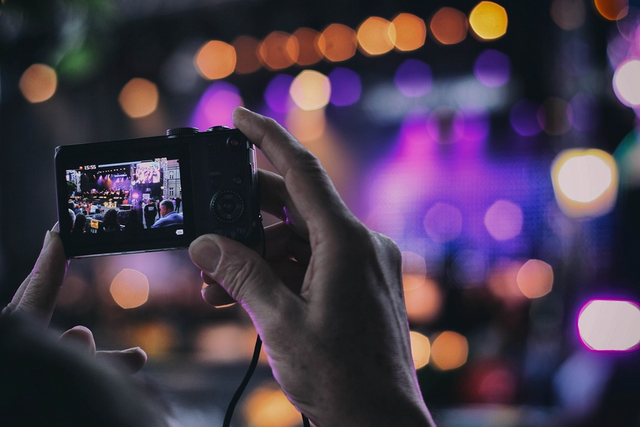 ♦ What is Event Photography? ♦
Event photography is more than just taking pictures. It is done in order to preserve memories in the best way possible.
People cherish snapshots of various events in our lives that we can look back on from time to time. Photos of every occasion serves as a tangible memory of the exact time and place. These photographs will be part of history, of a time and situation we can never go back to anymore. Thus, being a skilled event photographer is a must these days.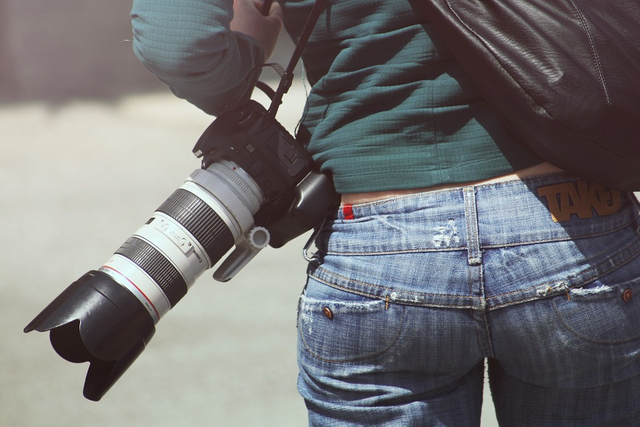 ♦ 3 Important Things Every Successful Event Photographer Has Done ♦
Based on my experience and also from the many articles online, we can learn a lot on how to be a great event photographer. Let me share 3 of the practical and basic things in covering events. These are things to consider to become an amazing event photographer if you're a newbie or starting from scratch again.
1. Acquire and regularly use the main tools of the trade.
A Digital Single-Lens Reflex camera (DSLR), a point-and-shoot digital camera or even a mobile smartphone is a must-have to practice photography. Learn the limitations and features of your photography tools to be able to use it well.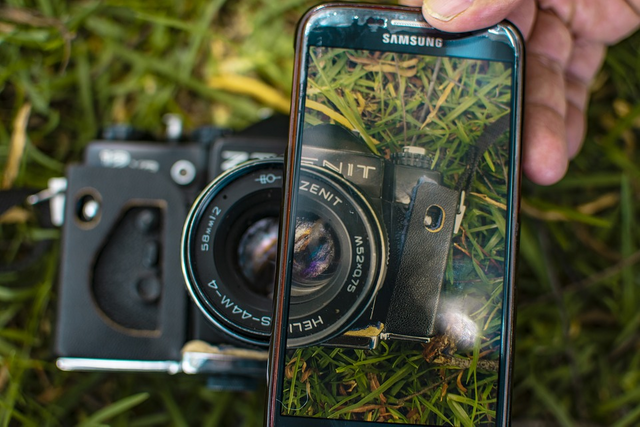 It is better to use a DSLR because it gives the highest quality images based on various settings. But of course if you don't want a bulky and heavy camera, go for a simple digicam.
Also, a serious and professional photographer may not be caught dead with a smartphone on any assignment unless it's an emergency situation. There are smartphones that won't let you fully manipulate how to shoot something as much as a DSLR or point-and-shoot camera would. However, these days there are already high end smartphones like iPhones that take amazing photos. There are also mobile photography tricks you can learn including using photo apps to improve your photos.
Whichever you use, make sure to choose the right tool for you based on your resources.
Next, you'd have to have photo editing software on a computer or a smartphone to edit the raw photos. Why? One reason is you can adjust the colors of a photograph from looking dull or lifeless to being as vibrant as it should be.
Lastly, the most important thing to know would be the basic rules of photography. Unless you have an inborn talent, you should bear in mind the important things when taking a picture. These include the rule of thirds, right exposure or depth of field and perspective, etc. Thank the creators of the internet because you can easily find the information online for free if you can't afford to take classes.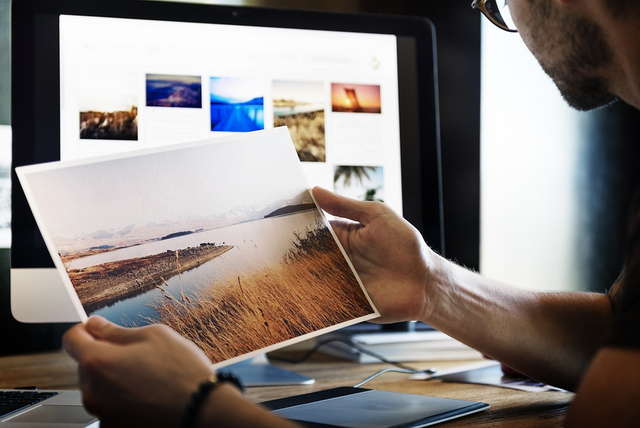 From having the main tools and knowing basic photography rules, if you take event photos often, you will know what else you'll need to further provide the best service to clients. Eventually you can buy books/ebooks about advanced or technical details on photography and add various gadgets for your photography tools. Who knows, you might even consider getting a
drone
soon!
2. Start shooting at family, friends or acquaintances' special occasions.
Yes, we all have to start somewhere so why not be the unofficial photographer in your brother's graduation? Go to a music festival and take pictures of everything that's going on. Or at a friend's beach wedding, capture all the sweet and memorable moments. Also, volunteer as a photographer at your neighbor's house birthday party too if you can. You may feel that you're doing it all mostly for free but don't worry because you get "paid" by learning from experience. This is how photographers build a portfolio.
No one will pay you professional fees unless people see that you take really good photos. And no one becomes an expert at anything by just doing something once or twice.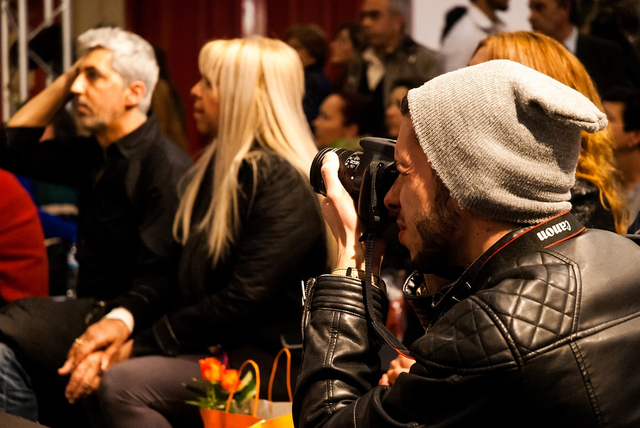 Shoot every event you can get to and/or choose specific ones you like. Are you more into
corporate or business
events or do you prefer family related events? You can do whichever you feel like doing depending on your personality.
A. Photograph random events at every opportunity to learn what you prefer and consider shooting for a living.
B. If you already know what events you prefer, you can focus on those more than the rest.
By doing these you will be able to produce better photos in no time. Not only do you need to focus on the photo subjects, you also need to focus on what gives you and other people joy.
3. Look for a mentor and ask for feedback.
After taking all those photos it's best to ask for feedback from many different people. Find famous or well-known photographers and ask their opinion.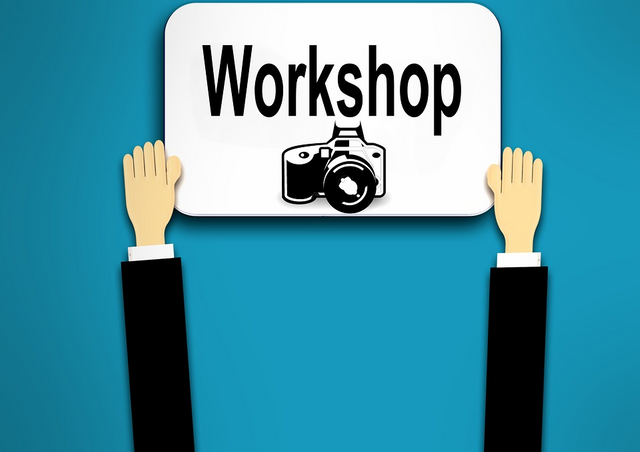 If you're part of an
online photography class
, learning in school or joined a workshop, be open to your professor's suggestions. Or post your photos in photography groups online and ask people what they think of it. Some people may like your pictures and other people may criticize it. Keep an open mind and don't be easily offended when you receive negative comments.
Use everyone's feedback to improve yourself and your craft. Remember, no one can please everybody but as an events photographer your aim should be to keep more people (or future clients) happy with what they see.
Once you have enough experience then you can start building a career from it. You can be hired as an event photographer and sell your amazing photos online.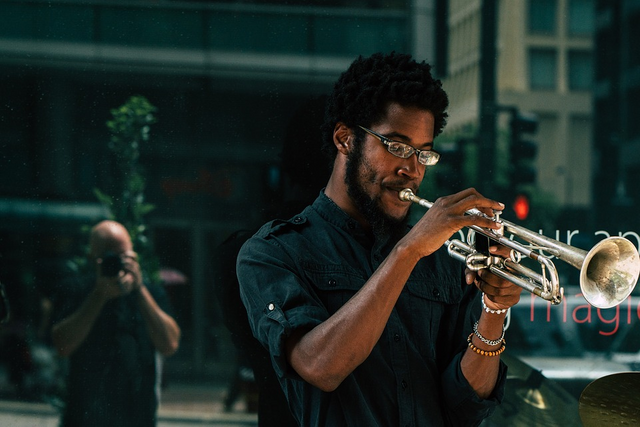 In case you'd like to take more than event photos in the future, don't stop improving and learning photography.
♦ 3 Things an Event Photographer Must Not Do ♦
Being a photographer for events means you are another pair of "eyes" or the window to what other people may or may not have seen. This doesn't mean you should intrude on people's privacy like a paparazzi. Lol. Here are a few other things you should avoid doing at any event you are covering.
1. Don't ignore the big picture and the little things and details.
People also want to get a sense of the event or party venue. Be sure to have pictures of the place too, with or without people in it. Make an effort to show how everyone worked on making the event successful.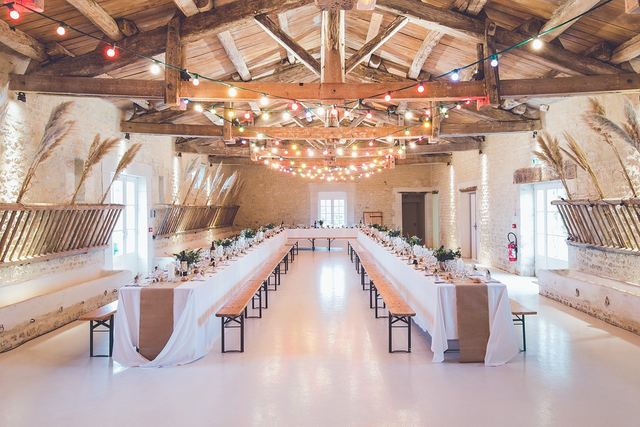 Are the tables and chairs decorated with cute or shiny things? Does the ceiling have beautiful lights or decor? What are the people eating, reading or watching? Do they have any surprise prizes or giveaway items?
Also, don't focus on just the star of any event. Don't forget to also capture the crowd whether you show their faces or not. Is the guest of honor dressed to the nines? Are the people enjoying themselves? Do they participate in the event?
Make sure you have an itinerary of the activities so you'll know which are the important people or things you need to focus on. Being at the right place during the exact moment is also crucial to getting client satisfaction.
2. Don't be a source of distraction or annoyance.
Event photographers are there to capture what's happening, not be the cause of what shouldn't happen. Learn how to be present but be as unnoticeable as possible. Wear the appropriate clothes based on the event theme so you don't stand out.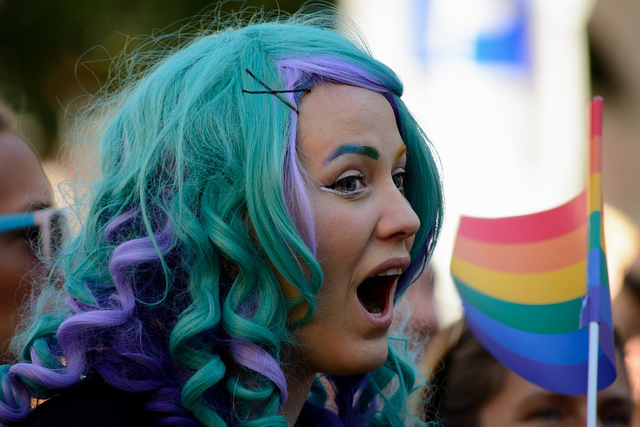 While taking photos, use your camera the right way. For example, you don't want someone stopping mid-sentence and glaring at you during a speech because they got blinded by the flashing light of your camera.
Bear in mind some people can also get shy or self-conscious when they know someone is taking a picture of them without their express permission. If you feel that the person doesn't want to be photographed then perhaps it's better to ask them to pose for a group picture instead.
3. Don't take the same kind of pictures in an event.
Have a signature shooting style to be memorable but don't forget to also break the monotony of your photos. It's better to have a variety of views or shots too. Take pictures of the surroundings and not just the people. Do shots in different perspectives and angles like close ups or wide shots, low or high angle and eye level photos. For example, if you can take a bird's eye view shot of an outdoor wedding or indoor concert, that's great!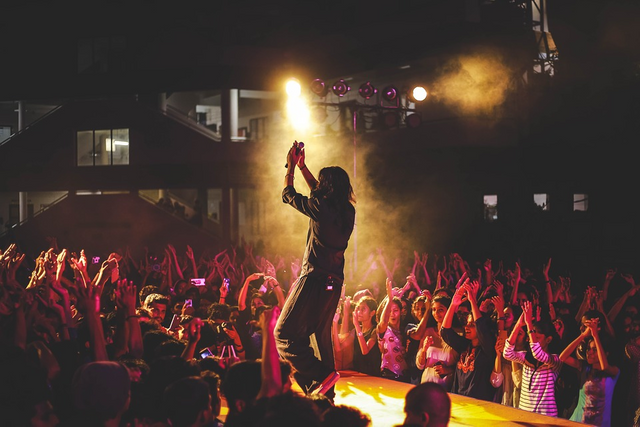 Do both artistic and seemingly ordinary shots. You never know which one your friends or clients may like.
And that's it! If you keep these in mind I'm sure you're going to be a great event photographer someday. Or maybe you already are!
Have anything to add? Feel free to share your thoughts below. :) Have a great day!
XOXO,
@artgirl
---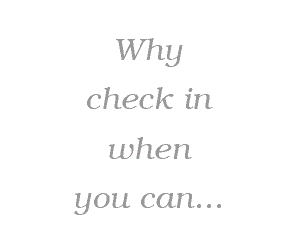 WARNING:
Spam comments will be FLAGGED / DOWNVOTED if it is not revised upon warning.


All pictures above are from Pixabay.
Written by @artgirl for Steemit.
© Art x Stephanie Rue
@artgirl is a freelance artist, writer and an online seller. For inquiries on Metro Manila properties for sale, art and writing commissions, feel free to contact me.
For business inquiries, you can chat me up on Steem.chat, Telegram or send me a Facebook message. Link in my bio.
Click banners to join
---





---
Like it?
Upvote, Follow and Resteem for appreciation.
♥ Thanks! ♥