Sky Photography, smartphone photography. The blue sky, the white clouds and the shining Sun. The lovely composition of clouds, sun and the blue sky.
Hi Everyone!!! Today I thought to capture some random pictures of sky and this is what I came up with,
A lonely white cloud floating here and there in the lovely blue sky.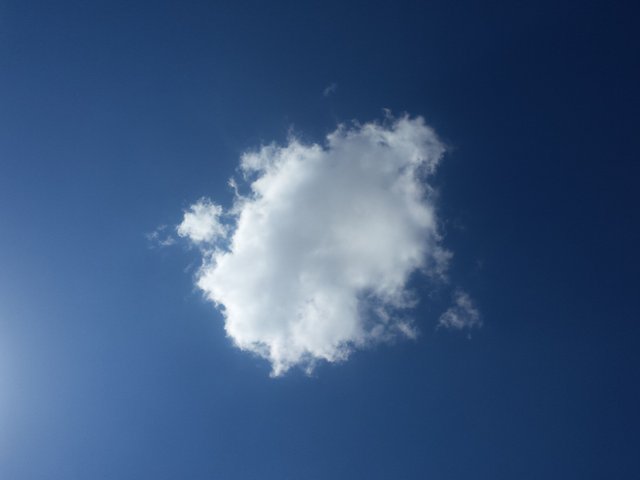 The same cloud(in above picture) is overlapping the Sun. (Few shots of it).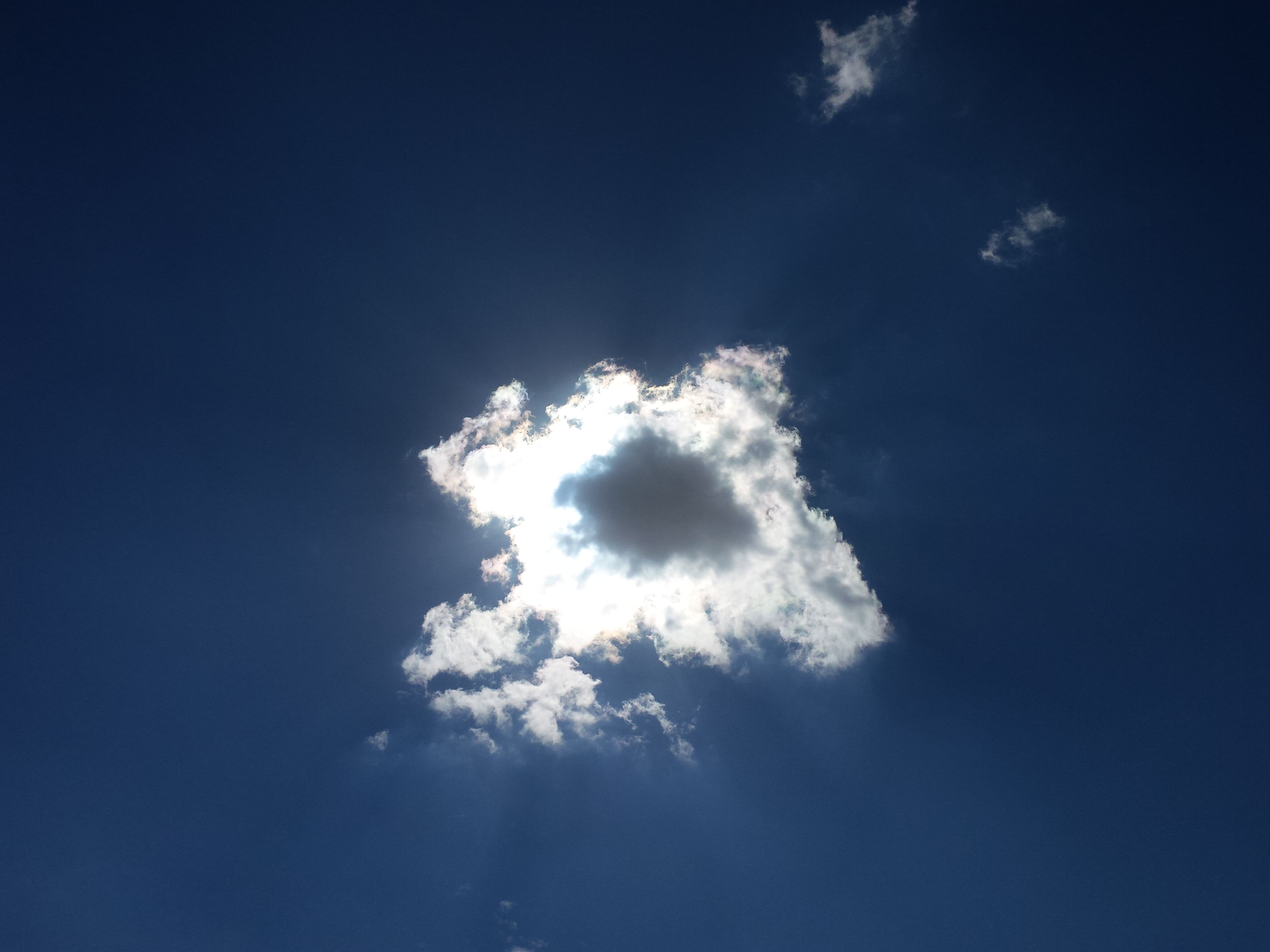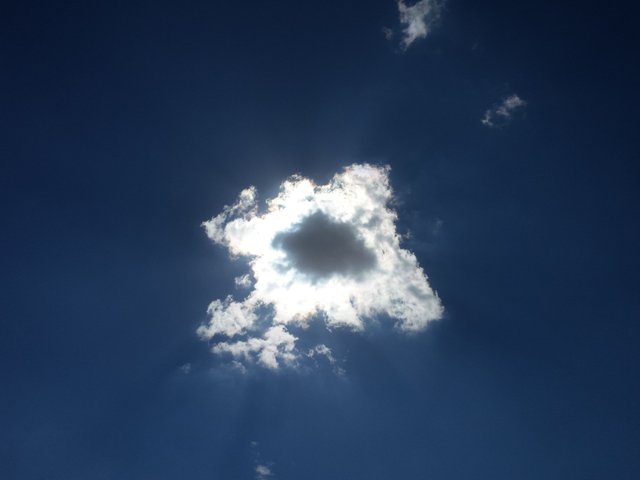 Now the Sun trying to reveal itself from beneath the Cloud. (Few shots).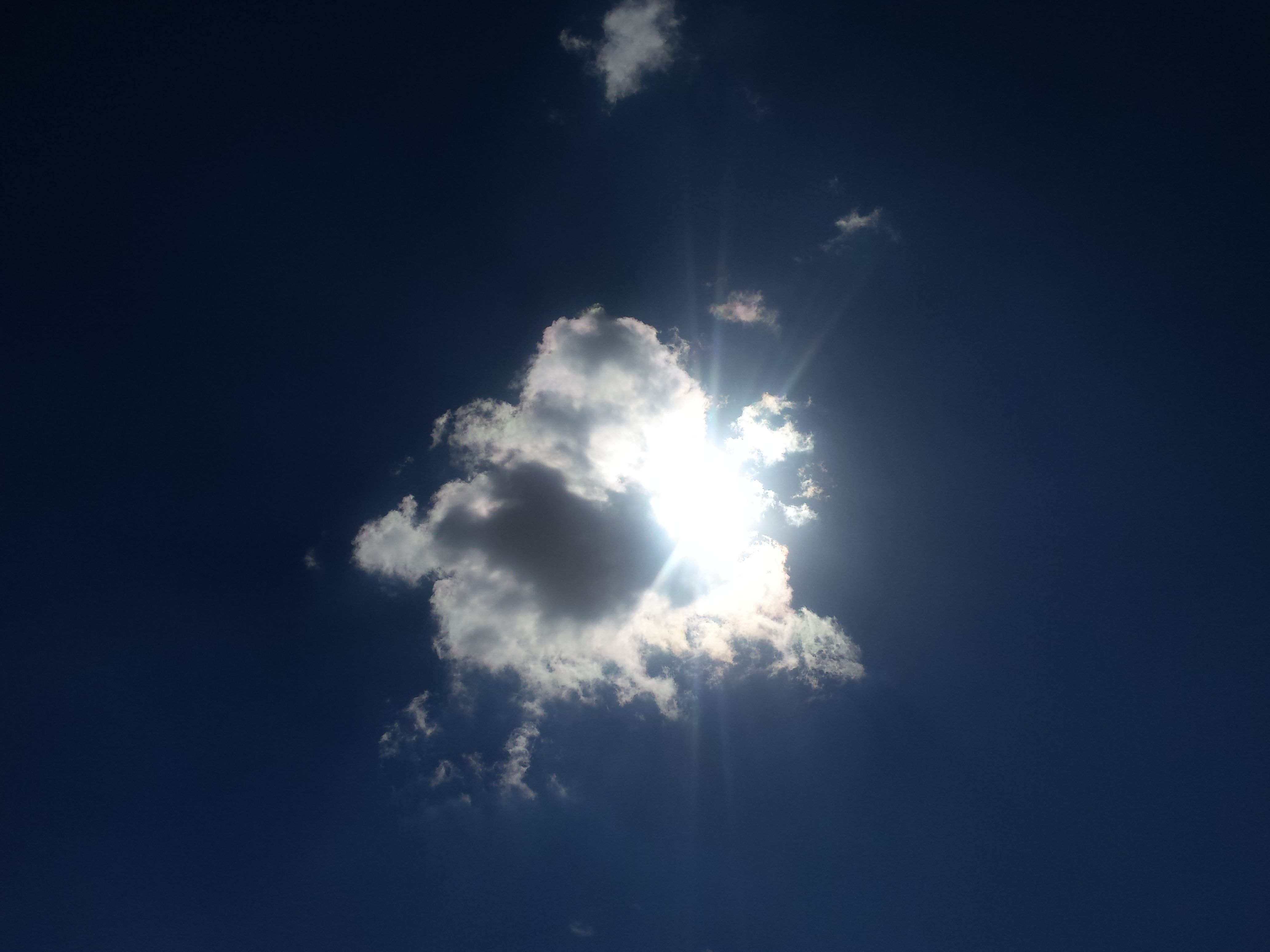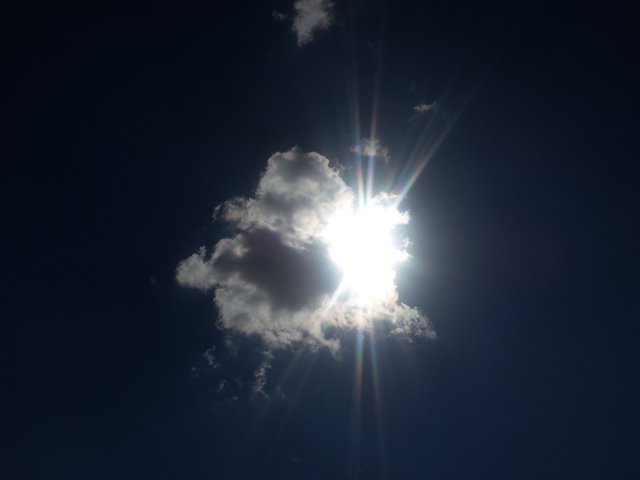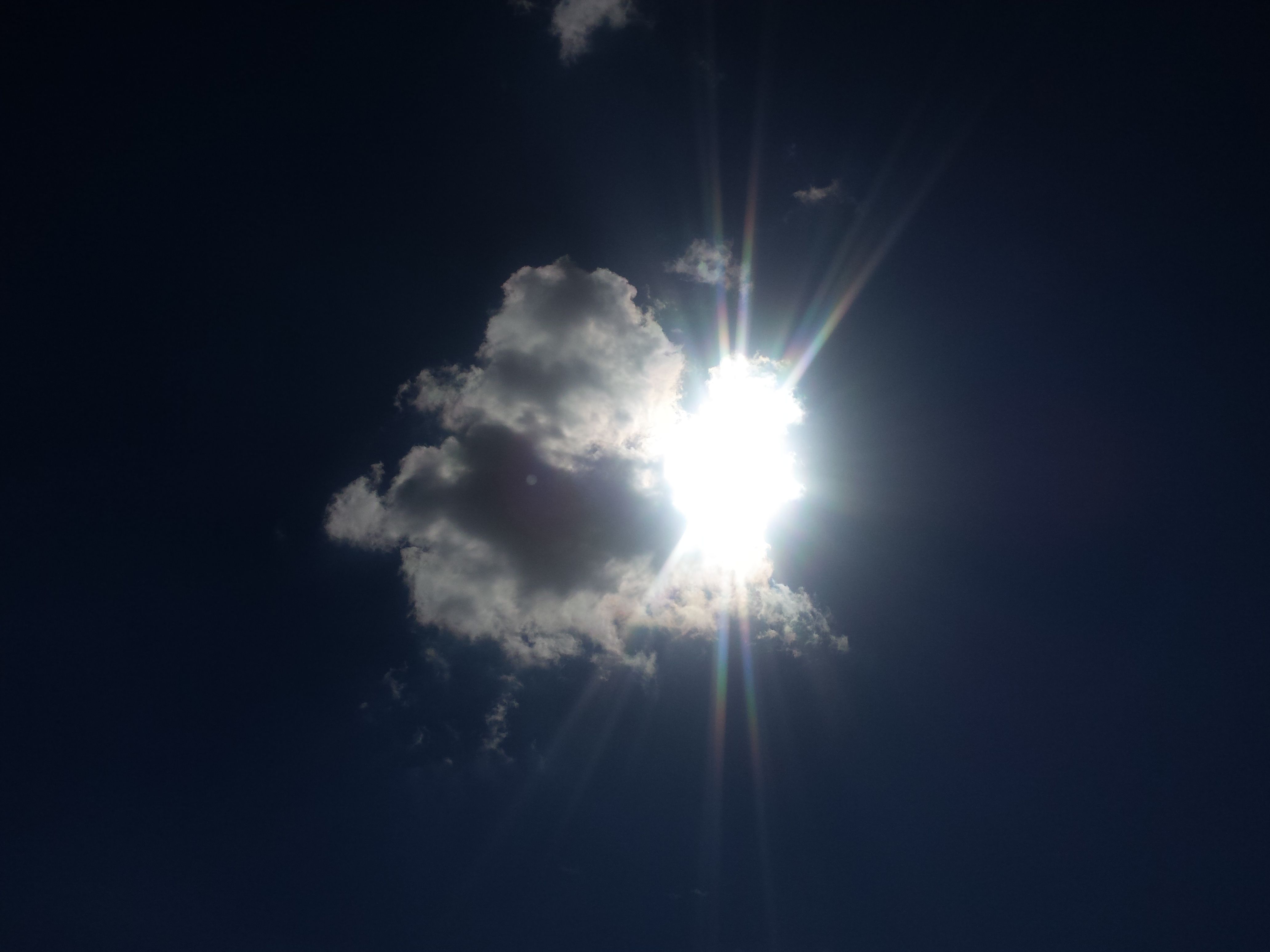 All pictures captured using smartphone(Samsung Galaxy S4).