I told you this would be a long series! But alas, all good things must come to an end. Today I will conclude my series on Chicago, with a few pictures on the last day, before I had to catch my flight.
Haven't been following along? Check out the rest of the series first!
With an afternoon flight, I had just enough time in the morning to stop for lunch before heading out via train to the O'Hare airport. So, the day before, I picked out a diner I wanted to check out for lunch, and then went to sleep.
Surprise surprise, I woke up groggy, to the sound of beating drums and trumpets. Whaaaaaat? Well, it turns out, the last day there happened to correspond with the Chicago Memorial Day Parade. So, on the way to lunch, I got to walk past some cool parade attractions!
---
What's that from the window?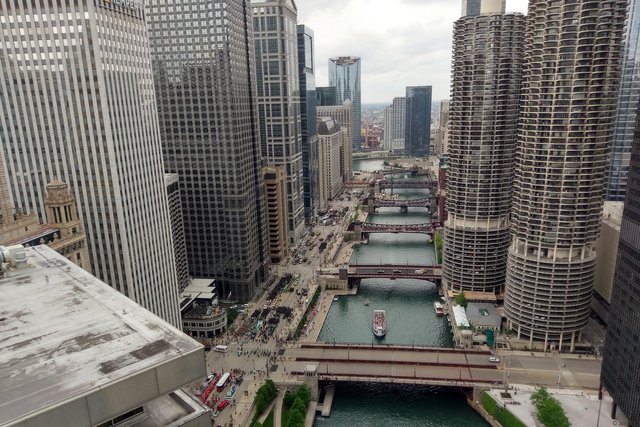 Waking up to the trumpets certainly made for an interesting -- and confusing -- morning. Out from my hotel's window, I could see the parade passing by. Wanting to check it out up close, I quickly grabbed my stuff, checked out, and headed down!
---
The Parade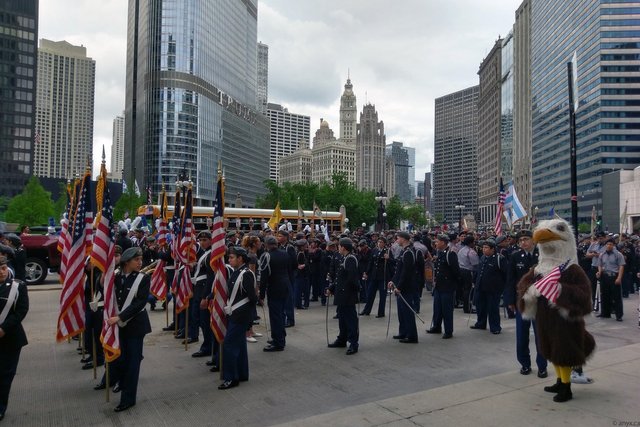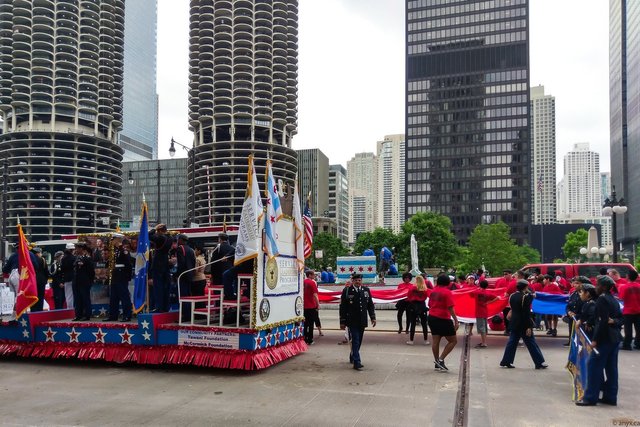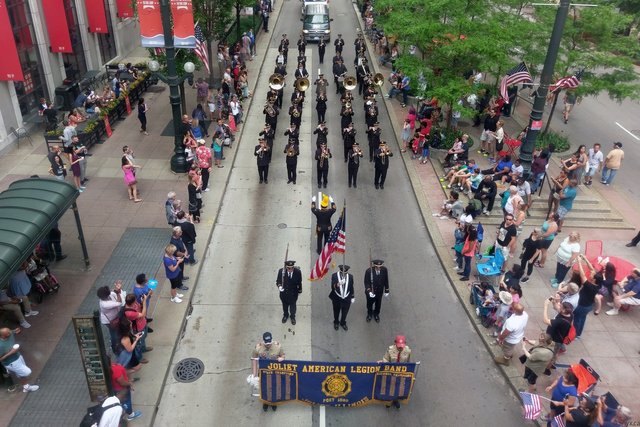 The Parade was marching through downtown, which was rather convenient -- as I was walking to my next stop, I got to watch the floats, marches, and the like all pass by. It was a very cool parade! If you want to check out a video of it, I found this one online.
---
Chicago Style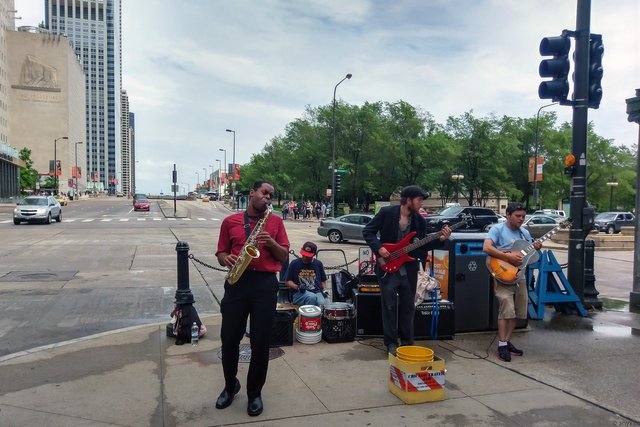 Even with the parade going on, Chicago's streets were as lively as usual. For some reason, this picture of musicians playing in the streets really gave me a feel, and vibe, of Chicago that stuck with me.
---
American Diner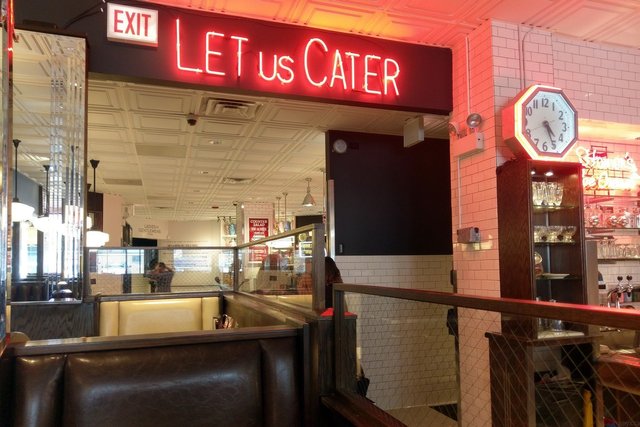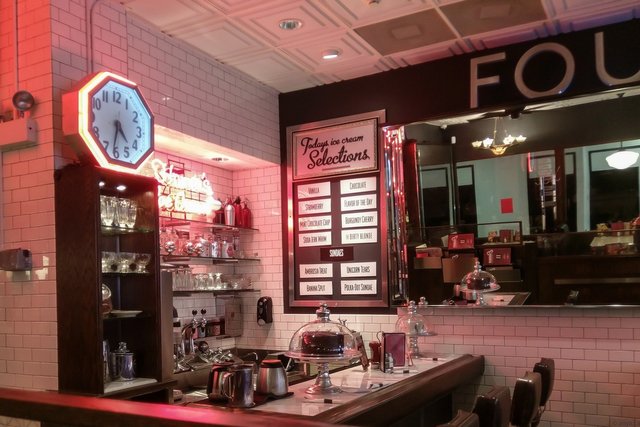 Coming highly recommended when googling diner's, I decided to journey back in the direction of the Chicago Zoo, to Eleven Lincoln Park. This diner appealed to me as the style was 'old american', something you commonly see in TV shows, but not something I ever saw back home!
The diner was completely empty for lunch (thanks to the parade, I suppose), so I had the whole place to myself.
---
The Food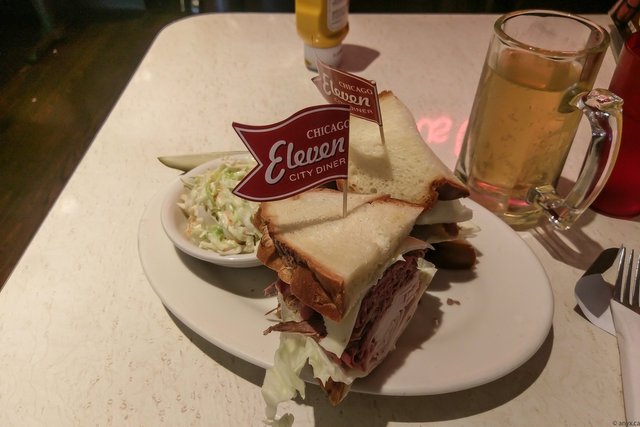 I'll be honest, I'm not an expert in food. I like the taste of things and stuff. And as you know, my photography style doesn't usually (ahem, ever) involve food. But the sandwich was just too cute to not take a photo! Maybe I should start a food sub-blog?
In addition to a great roast beef and turkey sandwich, I got myself some of their in-house light Root Beer. It was AMAZING! I'm used to A&W Root Beer, and usually don't like any other kind, but it was a pleasant surprise to try their soda.
---
Back we go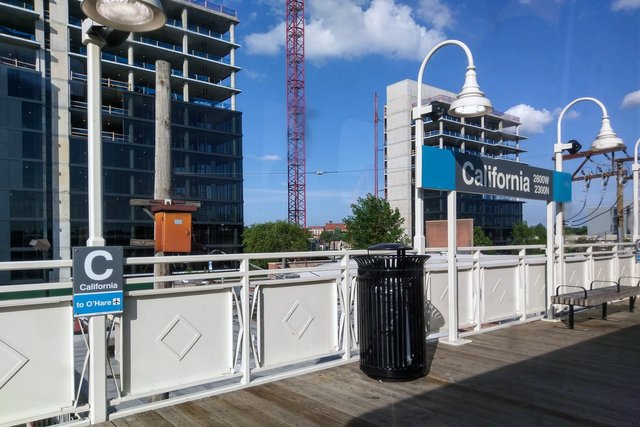 Now done visiting Chicago, I snapped one final, fitting picture of this station name as I headed back to California to finish up my internship. Yes, train station, that will indeed be my destination, I only wish it were that simple to travel to. :)
That's it for the Chicago Series! Hope you all enjoyed it! Where will I go off to next? Well, stay tuned to find out!
---
---
For those of you interested: The camera this time was an HTC 10. I had my real camera packed up!
Click an image to enlarge! They are, of course, down-sampled from my original copies; we can chat if you're interested in any full quality versions. As always, these are my original photos, and I maintain the copyright.
Don't forget to

if you like my blog, I like to post picture stories!